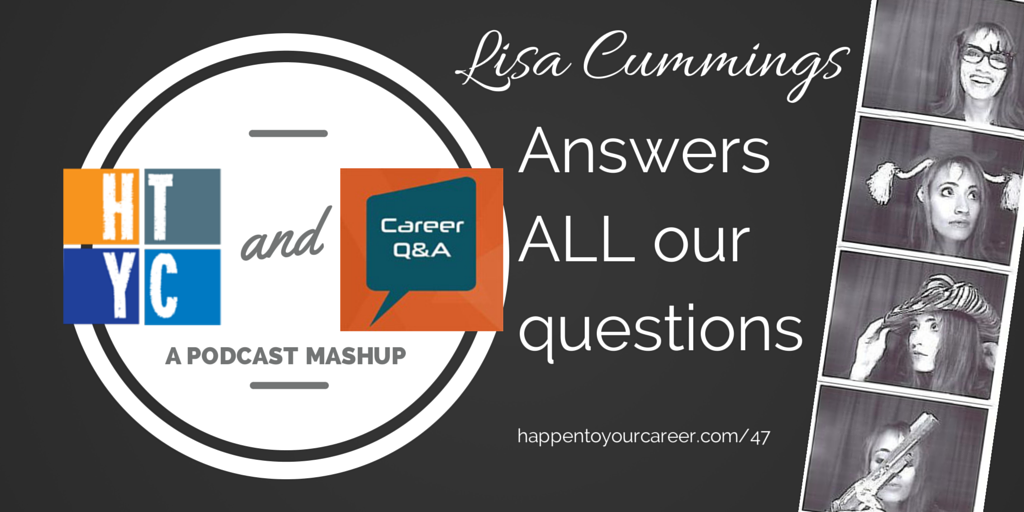 If you don't know Lisa Cummings, you need to! She is the canned vegetable eating, drummer and singer of Spiral Mischief, and host of the Lead Through Strengths Podcast.
Her background ranges from HR, to Talent Management to Training, and much more! Because of all this experience, when you ask her a question like… What should I do when I am in waiting mode after interviewing for an internal position… and they're not getting back to me?
She rattles off that answer effortlessly! Listen that and more in this episode/Mashup of the HTYC Meets Lead Through Strengths Podcast!
Learn more about Lisa at LeadThroughStrengths.com or the Lead Through Strengths podcast on iTunes
You'll also learn:
When you have to have 5 or 10 (or even 15) interviews for a particular company, is this good or bad…should you be concerned about the company OR Thrilled that they are taking their time?
If you already have an idea of what your dream job may be should you jump in and go for it (even if you don't have experience) OR Should you get more clarity on it before moving forward?
Why is there so many people out there that believe that technical skills are the key to getting where you want to go?