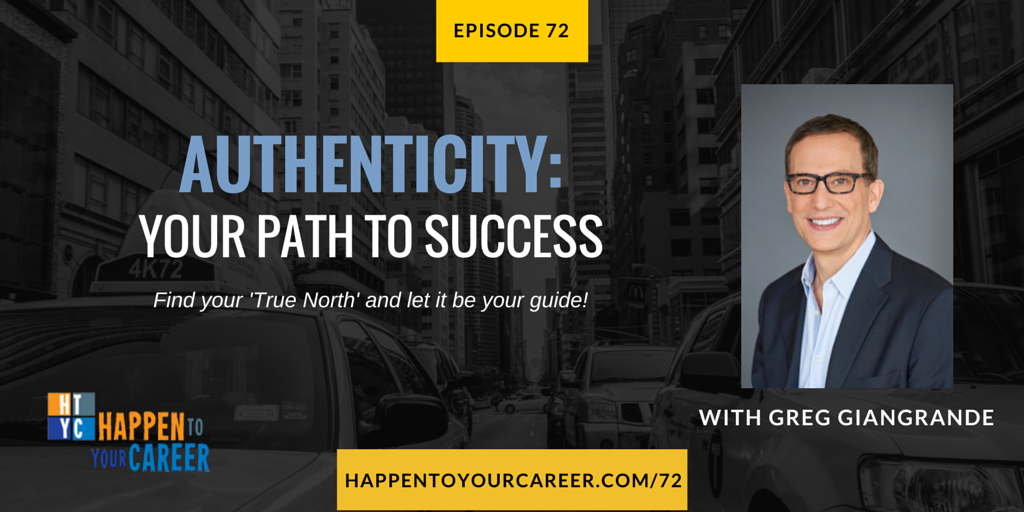 Enroll in our FREE 8-day 'Figure it Out' course to find the work that fits YOU!
About Greg Giangrande
Greg Giangrande has been called "one of the most highly-regarded executives in his field" by Adweek. As Executive VP and Chief Human Resources Officer for Time Inc. he oversees HR globally for 8,000 employees. He's held executive level HR positions at News Corporation, The Hearst Corporation and HR leadership positions at Conde Nast and Random House.  Greg also writes a weekly advice column called "Go to Greg" for the NY Post and makes appearances on Good Day NY.
He's also called all of the shots in his career, accepting only the opportunities that were aligned with what he calls his "True North."
"I never wanted to look back and regret not having spent enough time, or shortchanging my kids in that role. I could deal with regretting not having spent enough time in my professional career. But I don't think I could deal with looking back and not having spent enough time raising my children." –Greg Giangrande
Greg's anchor, his "True North" has always been his dedication to his family and keeping his career in balance with that has guided his decisions.
Greg believes that most people tend to overcomplicate their career decisions.  What it comes down to is holding tight to what matters to you, then focusing on providing as much value as you can, learning where you can excel and then doubling down on that!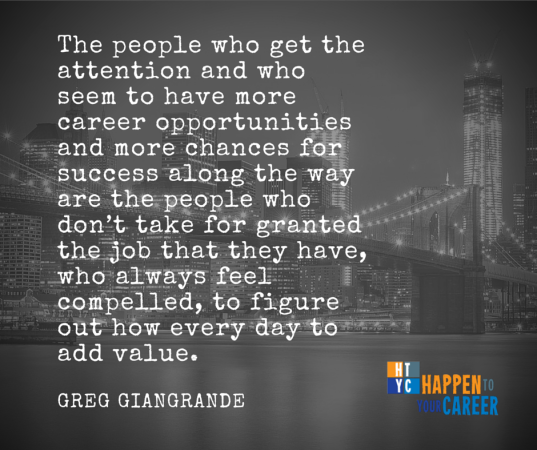 What You Will Learn
The importance of defining your "compass points" and your "True North" – finding direction in your career is simpler than you think!
How to make yourself indispensable and attract more opportunity at work.  *Hint:  it's all about providing value
How to differentiate yourself from your peers.
The difference between "activity" and "productivity" and how knowing that difference can help you skyrocket your career to the next level.
What your "Reputation Index" is and how to manage it!
Relevant Links and Resources
Go to Greg – Greg's New York Post weekly advice column
For more info on the value of being your authentic self:
HTYC 059 The Power of Being Yourself with Jenny Foss
For more information on understanding what matters to you and discovering the work that fits:
Get in touch with Greg!
Twitter:  @GregGiangrande
Love the show? 
Subscribe to the Happen to Your Career podcast:
We would LOVE it if you would leave us a review!  Each review allows us to reach more folks just like you and help them "Happen" to their careers!
Want help finding the work that fits YOU?

 Click to enroll in our FREE 8-day course!