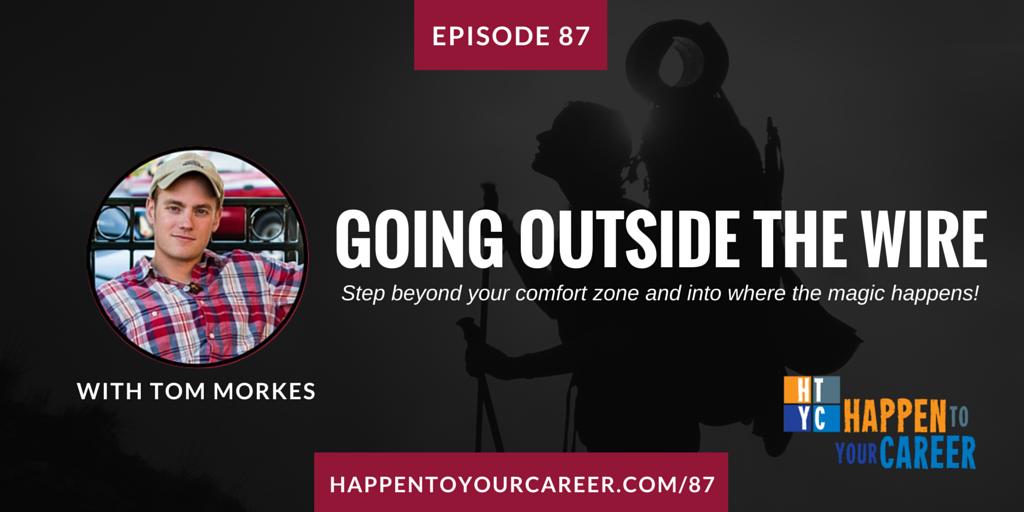 Enroll in our FREE 8-day 'Figure it Out' course to find the work that fits YOU!
About Tom Morkes
Growth happens outside of our comfort zone.
No one knows that better than Tom Morkes, who at one time felt that hitting the "publish" button on a blog post he'd just written was a scarier prospect than heading out on night duty while he was stationed in Iraq with the U.S. Army! The CEO of Insurgent Publishing, a book publishing and marketing company known for bringing "unconventional nonfiction to the creative outliers of the world", he's helped launch 4 (and counting!) books to bestseller, working with folks like Jeff Goins, Jonathan Mead, and David Nihill. He's authored numerous books himself, including Notes from Seth Godin's Revolution Conference and The Art of Instigating and is the host of the In the Trenches podcast. Get outside your comfort zone and watch what happens!
Think of your book like a business, like a startup. – Tom Morkes
We really wanted to make sure we talked to Tom about self-publishing and running a location-independent business.  Approaching publishing from a lean startup perspective, he had some solid advice for authors just getting started in their publishing journeys.
You'll want to get clear on your goals for the book and you'll want to make sure you can answer some key questions:
What is the problem this book is solving?  What is the solution this book is going to bring?
With so many other books out there, why should anyone care about this one?
What is the unique sales proposition for this book?
How do I reach my early adopters?  How do I reach my target market?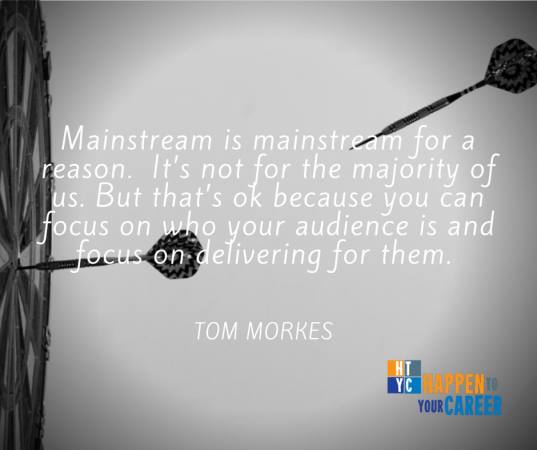 What You Will Learn
How the fear will always be there, but you can train yourself to deal with it and not let it stop you!
The power of time, repetition, and validation in overcoming fear.
What it's REALLY like to live the "digital nomad" lifestyle!
The critical points to consider and mindset to develop if you are planning to publish.
Relevant Links and Resources
Enroll in our free 8-day 'Figure it Out' course
TomMorkes.com – keep up with Tom's projects, get access to some great self-publishing resources, free and paid courses, and more!
Insurgent Publishing – Tom's publishing company has worked with past HTYC guests Taylor Pearson, Jeff Goins, and David Nihill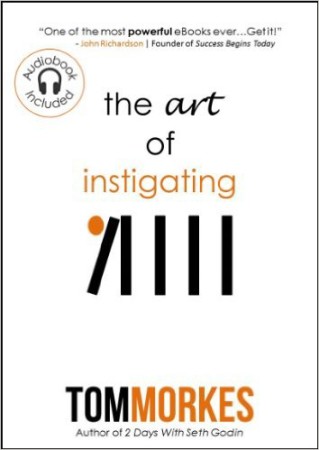 The Art of Instigating (Audiobook included)  by Tom Morkes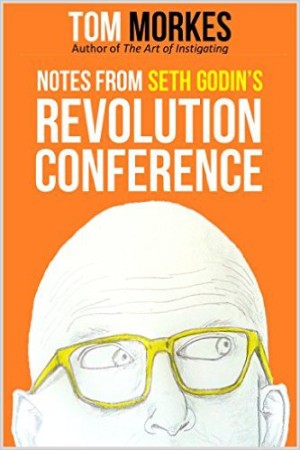 Notes from Seth Godin's Revolution Conference by Tom Morkes
For more information on getting outside of your comfort zone and taking action:
Also mentioned in the episode:
HTYC 078 The Future of Work with Taylor Pearson
HTYC 085 The Business of Funny with David Nihill
HTYC 065 Dating Advice (applied to your career) with Jeff Goins
Get in touch with Tom!
Twitter: @tmorkes
Get in touch with us!
Email:  Scott@happentoyourcareer.com
Twitter: @htycbiz and @scottabarlow 
Love the show? 
Subscribe to the Happen to Your Career podcast:
Leave us a review!  Each review allows us to reach more folks just like you and help them "Happen" to their careers!
Come join us over on Facebook in our Work You Love OneStop group!  
Get the support, information, and encouragement you need to move to work you'll love!
Want help finding the work that fits YOU?

Click to enroll in our FREE 8-day course!