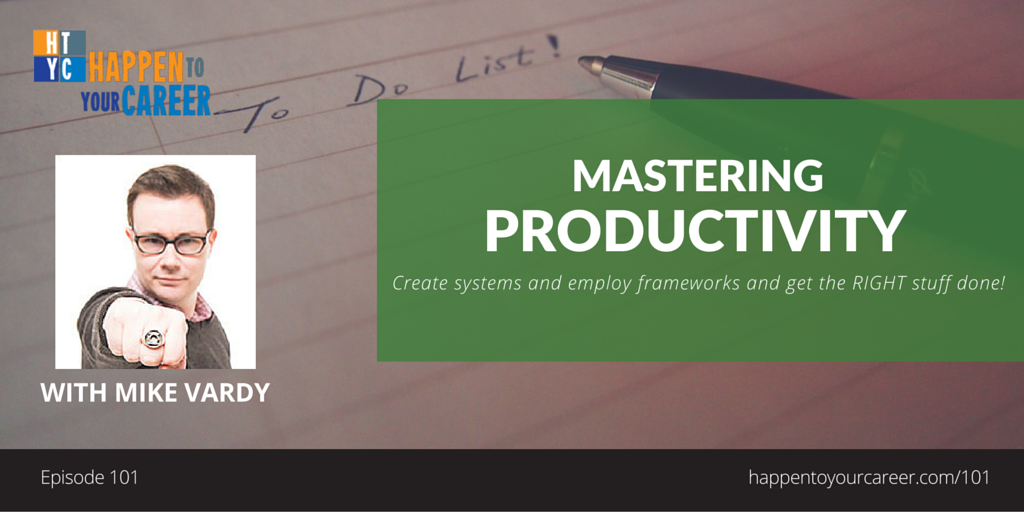 Enroll in our FREE 8-day 'Figure it Out' course to find the work that fits YOU!
About Mike Vardy
Do you wish you were a little more productive?  Are there things you're not getting accomplished right now because you've got way too much on your plate?
Well, Mike Vardy is a thought leader in productivity.  He's an author, speaker, and founder and President of Productivityist.com, a company that helps people stop "doing productivity" and start "being productive" through online and offline channels.  Before founding Productivityist, he was the managing editor of Lifehack's productivity blog.
Time is the only resource you don't get back.
Mike started honing his productivity skills when he was a manager of TWO departments at Costco.  He needed to create a system to help him run both departments efficiently, and so what has since become Mike's signature productivity system was actually born on the job at Costco!
He walks us through several of his own productivity tips in the interview.  You'll definitely want to take notes!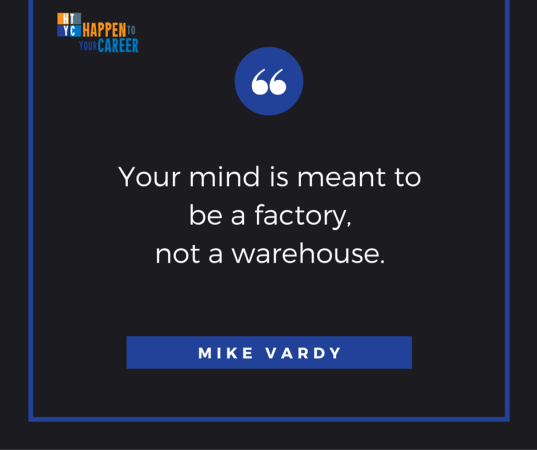 What You Will Learn
Why staying in a job you hate may actually hurt OTHER people too.
How journaling can be a super-effective way to clear your mind so you can focus on what you need to accomplish.
What a "Now" page is and how it can help you get more done!
Oh! And you'll find out how to get access to Mike's productivity system
Relevant Links and Resources
Are you ready for a new career but need a little help figuring out what you want to do?  Enroll in our FREE 8-day 'Figure it Out' course!
Productivityist – because "it's time to stop doing productive and start being productive."
Grab the special productivity bonuses Mike's put together for HTYC listeners!
For more information on finding the time for what matters to you:
Also mentioned in the episode:
Todoist – to-do list and task manager
ScheduleOnce – scheduling software
Asana – project management software
Get in touch with Mike!
Twitter: @MikeVardy
Your turn!
How productive do you consider yourself?  What methods have you tried for improving your productivity?  Have they worked?
Get in touch with us!
Email:  Scott@happentoyourcareer.com
Twitter: @htycbiz and @scottabarlow 
Love the show? 
Subscribe to the Happen to Your Career podcast:
Leave us a review and help us to reach more folks just like you and help them "Happen" to their careers!
Come join us over on Facebook in our Work You Love OneStop group! 
Get the support, information, and encouragement you need to move to work you'll love!
Want help finding the work that fits YOU?

Click to enroll in our FREE 8-day course!