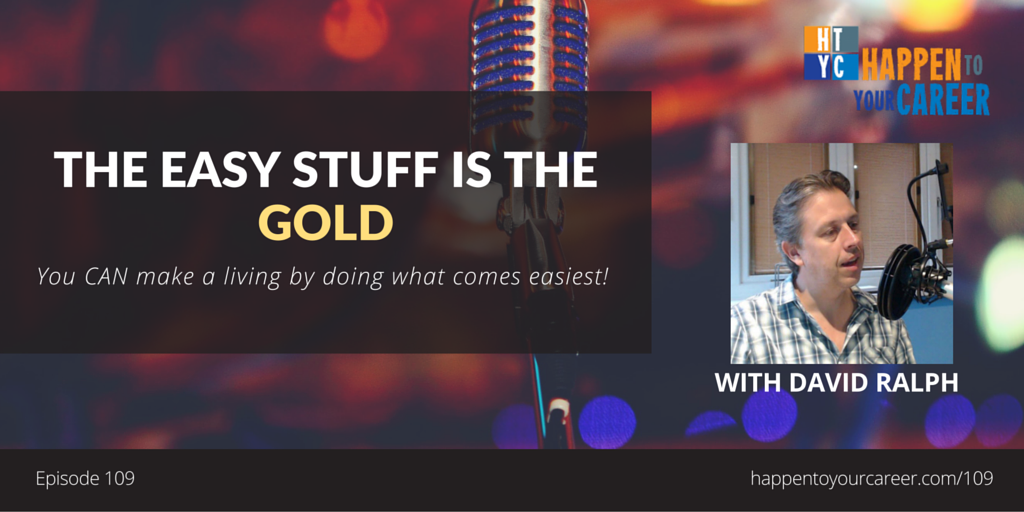 Enroll in our FREE 8-day video course to find the work that fits YOU!
About David Ralph
Think you can't make a living from doing what comes easily to you? It turns out that what comes easiest could actually be the "gold" you've been seeking.
David Ralph is the host of the Join Up Dots podcast, "the entrepreneur show with a difference."
He spent a long time dismissing his greatest talents, working in a corporate job he didn't like. It wasn't until he discovered podcasting and took his place behind the mic, that he was able to take his ability for "firing the motivation rocket" to the masses!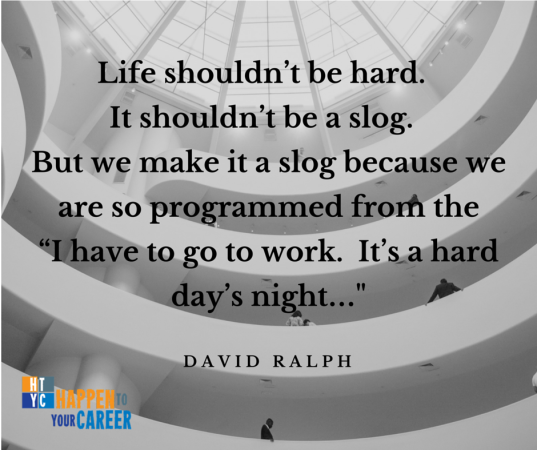 What You Will Learn
Learn how David got over the fear of being "crappy" at the beginning of his podcasting career
Find out why that thing that you do best, like David's ability to "fire a motivation rocket" in those around him, can transfer over into new areas and even lead you to new opportunities
And…learn how you CAN make a living by doing what comes easy to you.
Relevant Links and Resources
For help finding work that fits you, try our free 8-day video course!
For more information on finding the work that fits you:
Also mentioned in the episode:
Scott on the Join Up Dots show
and…Scott and Mark on the Join Up Dots show
In the Trenches Podcast with Tom Morkes
Vocaroo – voice recording service used by David Ralph and HTYC!
Get in touch with David!
Twitter: @joinupdotsdaily
Connect with David on Facebook!
Get in touch with us!
Email:  Scott@happentoyourcareer.com
Twitter: @htycbiz and @scottabarlow 
Love the show? 
Subscribe to the Happen to Your Career podcast:
Leave us a review and help us to reach more folks just like you and help them "Happen" to their careers!
Come join us over on Facebook in our Work You Love OneStop group! 
Get the support, information, and encouragement you need to move to work you'll love!
Want help finding the work that fits YOU?

Click to enroll in our FREE 8-day course!