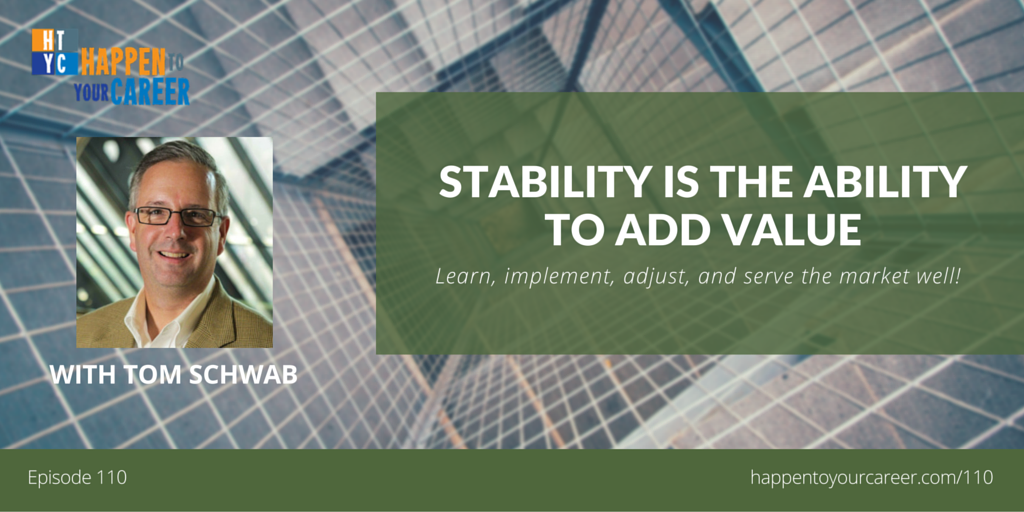 Enroll in our FREE 8-day video course to find the work that fits YOU!
About Tom Schwab
Whenever we talk about careers and jobs, the subject of stability always comes up. No one wants to get into a job that they could be let go from a year down the line.

The thing is, true stability comes from you – it is directly related to your ability to adapt, learn, and ultimately to serve the market.
Tom Schwab spent the first part of his career in the military. He then moved into sales and marketing for Fortune 500 companies. Now he's working in the digital marketing space, helping entrepreneurs to get their messages out and grow their businesses! He shares how he built his company and gives some great pointers on how and where to look for your own business ideas!

What You Will Learn
If you've been wanting to start a business but aren't sure what exactly you'd like to do, you'll get some great tips on how and where to look for ideas!
How taking action, seeking and incorporating feedback, and constantly evolving your product or service to meet your customer's needs is a powerful recipe for growing a business
Why your stability ultimately comes from your ability to add value in the marketplace
Relevant Links and Resources
For help finding work that fits you, try our free 8-day video course!
Tom's page of resources for HTYC'ers!
For more information on finding the work that fits you:
Get in touch with Tom!
Twitter: @TMSchwab
Get in touch with us!
Email:  Scott@happentoyourcareer.com
Twitter: @htycbiz and @scottabarlow 
Love the show? 
Subscribe to the Happen to Your Career podcast:
Leave us a review and help us to reach more folks just like you and help them "Happen" to their careers!
Come join us over on Facebook in our Work You Love OneStop group! 
Get the support, information, and encouragement you need to move to work you'll love!
Want help finding the work that fits YOU?

Click to enroll in our FREE 8-day course!