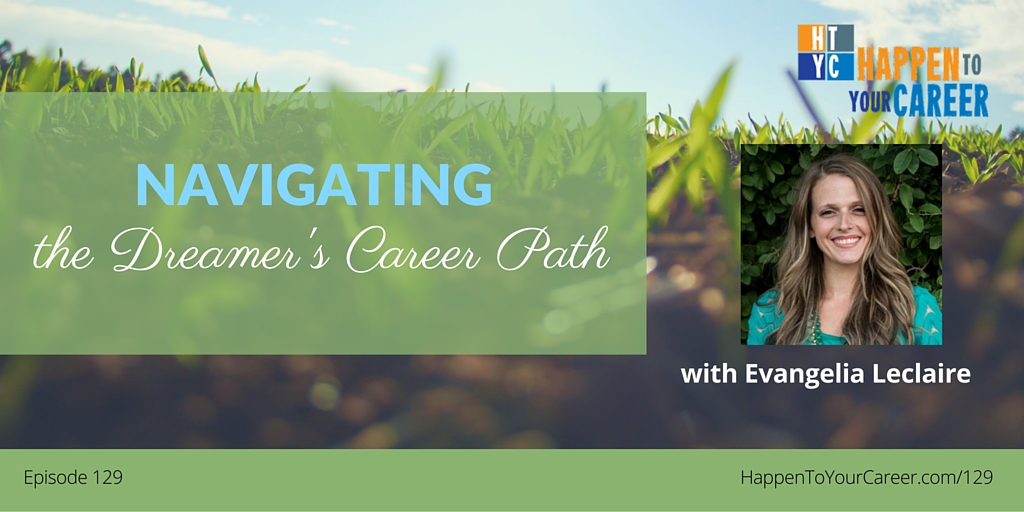 About Evangelia Leclaire
What's your dream career?
Are you convinced there's something more out there for you than what you're doing currently?
You might be on the Dreamer's career path.

Expert Career Coach on theMuse.com and founder of the Ready Set Rock Academy, and most recently as a coach at Happen to Your Career, Evangelia LeClaire helps us understand that even dreamers' careers go through phases. She walks us through her own personal career journey and shows us that the phases are not sequential, and there is something to be learned in each one!
What phase are you in?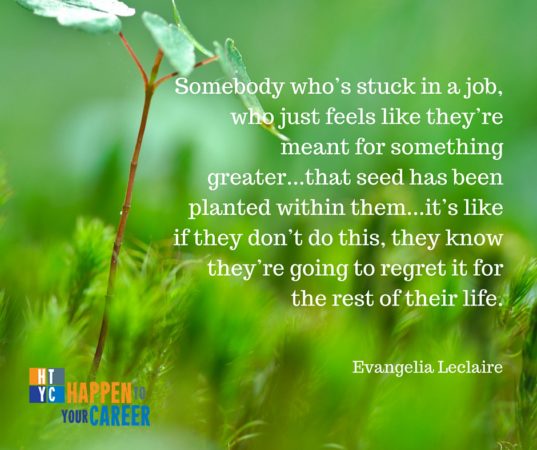 What You Will Learn
The stages of your career journey are not sequential

What to do when your career hits a rough patch and you find yourself in the "Desert"

How you can conceive and birth the career of your dreams!
Relevant Links and Resources
Evangelia's Ready Set Rock Academy
For more info on finding the work that fits you:
Get in touch with Evangelia!
Twitter: @ElinaLeclaire
Get in touch with us!
Email: Scott@happentoyourcareer.com
Twitter: @htycbiz and @scottabarlow
Come join us over on Facebook in our Work You Love OneStop group!
Love the show?
Subscribe to the Happen to Your Career podcast:
Leave us a review and help us to reach more folks just like you and help them "Happen" to their careers!
Want help finding the work that fits YOU?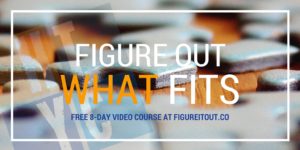 For helping finding YOUR signature strengths, enroll in our FREE 8-day video course at figureitout.co!