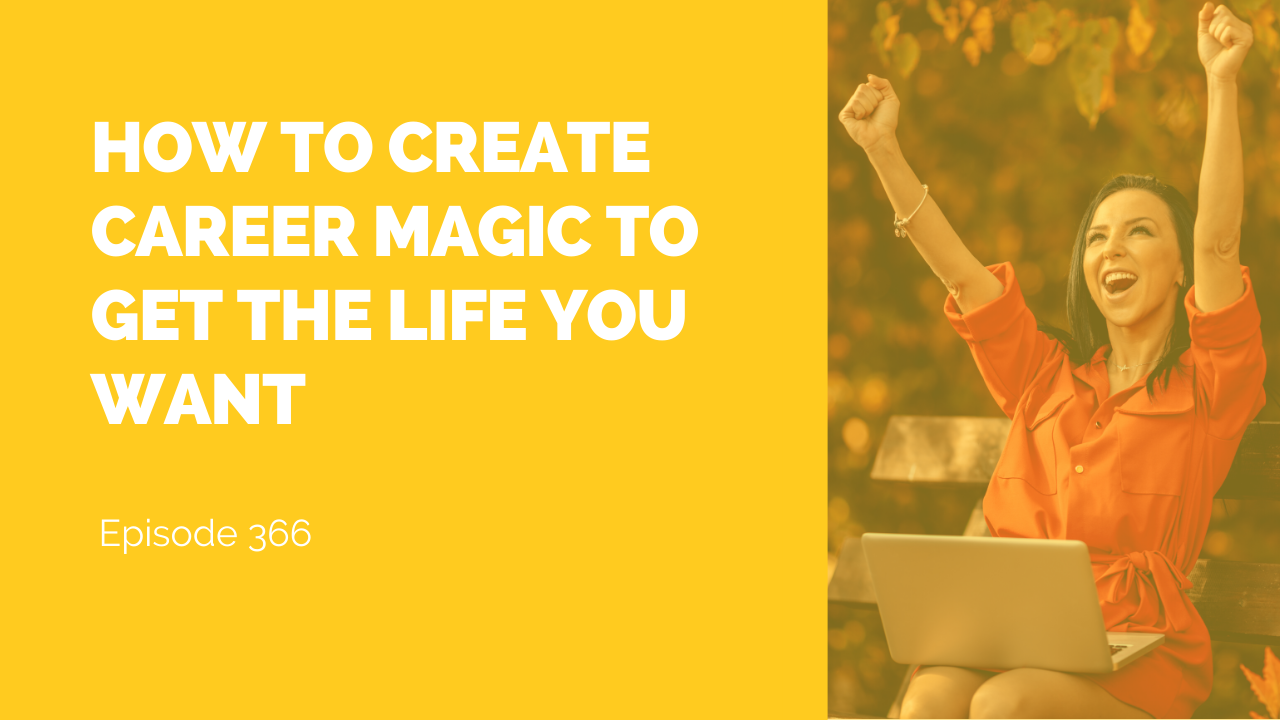 Discipline and resilience.
Work ethic and attitude.
Meeting new people.
Having new experiences.
These are just some things that will help shape not only the life you want to live, but the career path you continue to go down.
Do you wake up in the morning excited to go to work?
If not, why?
Do you have an answer?
There is no reason to be living a life that doesn't suit you or make you happy.
The first thing to realize is that things don't work out unless you make them.
You are the person in charge of your life. Be willing to take risks. Learn to get into the habit of doing the hard things that need to be done to change your path to get you where you want to go in life and in your career.
"You are only one decision away from a whole different life…and a lot of people won't make that decision." – Lee Cockerell
This episode will encourage you to (re)condition yourself to be wired to take risks and live on the edge- to go after the things that you want in your life.
Our guest, Lee Cockerell shares his insight from years of experience learning and growing not only his storied career in the hospitality industry, but also his growth as a person. Lee continues to enlighten people on how their experiences and what they're wiling to do to make the changes they need to in order to get where they want to go is the guiding light throughout their life and career.
What You Will Learn
The importance of exposure and how making connections and putting yourself out there will attract the experiences you need to advance your career
Being willing to take the risks and doing the hard work to have the payoff at the end is always worth it
How having resilience, a good attitude, looking professional, and behaving like the job that you want to have one day will help you get where you want to be
If you don't spend the time planning the life you want, you're probably going to live the life you don't want
About Lee Cockerell
Lee Cockerell, former Executive VP of Operations for the Walt Disney World Resort, and author of the new book, Creating Career Magic: How To Stay on Track To Achieve a Stellar Career, has been in the hospitality industry for 40 years, leaving a solid legacy of training and developing leaders.
With his strong work ethic and hard-working drive Lee continues to carry on this legacy through his books. Lee is now teaching others how to navigate the ups and downs in their careers and how to get your ideal job and the life that you desire. He believes that no matter where you are in your career, you always have an opportunity to become successful by paying attention, asking the questions, and having a passion for your career.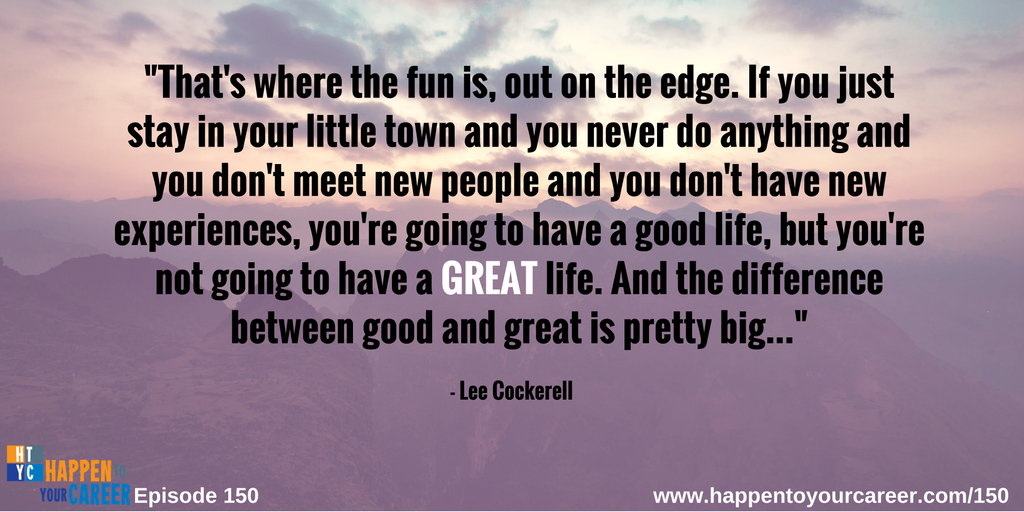 Relevant Links and Resources
Check out www.leecockerell.com
Pre-order Lee's new book (Release Date- Nov, 15, 2016): Career Magic: How To Stay On Track To Achieve A Stellar Career
Listen to Lee's podcast: Creating Disney Magic
Follow Lee on Twitter: @LeeCockerell
Find Lee on Linkedin
Get in touch with us!
Email:  Scott@happentoyourcareer.com
Twitter: @htycbiz and @scottabarlow 
Love the show? 
Subscribe to the Happen to Your Career podcast:
Leave us a review and help us to reach more folks just like you and help them "Happen" to their careers!
 Want help finding the work that fits YOU?
Are you ready to get on track and plan the life and career that you want? Need a little push to get unstuck and figure out where you want to be? Check out our free 8-day course to "Figure Out What Fits." We're here to help and keep you motivated on staying on that new path of success!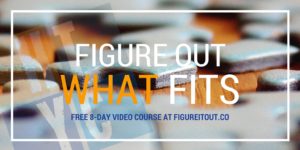 For helping finding YOUR signature strengths, enroll in our FREE 8-day video course at figureitout.co!