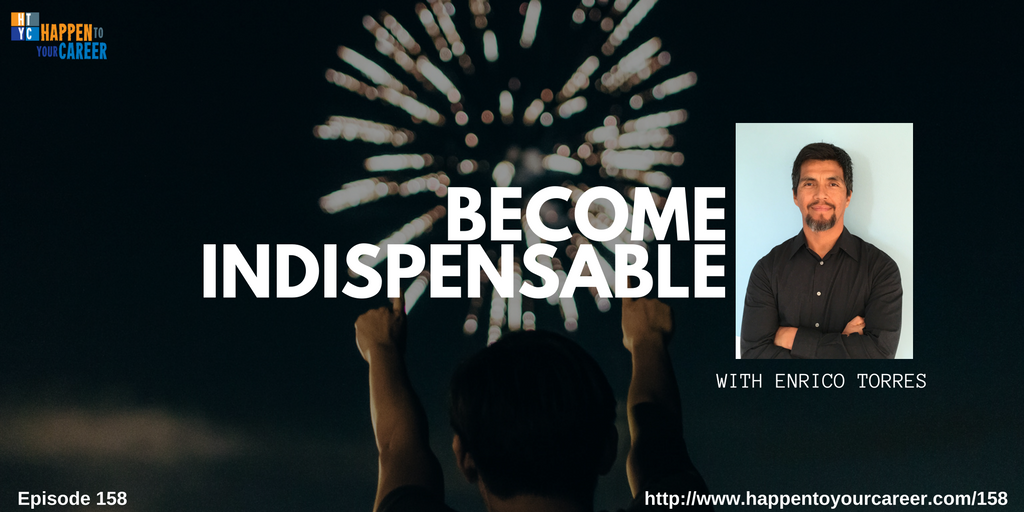 There are milestones in your life that make you re-evaluate your career path – you decide to move to a new city, you get married, you start a family, or you have to take care of your parents when they grow old.
No matter what type of change prompts you to rework your career journey, there are always ways to improve your situation and stay ahead of the career change game.
Today's show features Enrico Torres, an unassuming entrepreneur with a work ethic that perseveres through constant improvement. He spent over two decades working as a restaurant kitchen manager and a roofer before deciding that he needed a change (for the better) to accommodate his new life as a father.
His motto of making yourself indispensable continues to carry him through his ever-evolving career changes as he believes in focusing on working harder to improve yourself – skills and overall knowledge, to be better than the last guy that had your job.
Listen as Enrico shares his biggest takeaways from starting his business from scratch, while working his day job. He talks openly about his experience of making his dream happen and how the hustle never stops, especially when you become an entrepreneur!
About Enrico Torres
Enrico Torres, founder and CEO of AppendMe®, a new social Ecommerce app. AppendMe simplifies social, letting you share pictures and videos to other social networks with one tap, and text and chat with friends. It's with an innovative and entrepreneurial mentality that brought him to create this new app. He saw the void in the social media and Ecommerce market and set out to build an app that would serve the people. Being able to have a space to share his innovative visions while working as a roofer during the day has helped him fill the creative voids he had in his day-time career.
What You Will Learn
Continuing to learn and grow your skill sets (in any industry) will help you flourish and become indispensable

Stepping-up your career and committing to your career change is a big risk, but the benefits you'll reap in the end are worth all the hard work you put in

Go for it…Take a chance..you can even slowly start building towards your goals because you don't want to regret not taking that chance at the end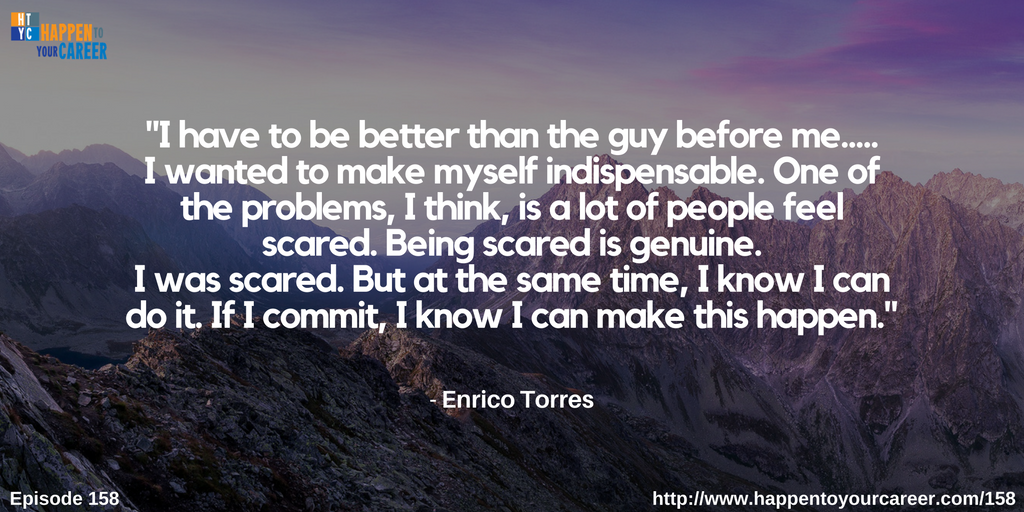 Relevant Links and Resources
Check out Enrico's work and new ventures here: EntrepreneurX
Connect with Enrico on Linkedin
Follow AppendMe on Facebook
Get the latest happenings of AppendMe on Twitter: @AppendMeApp
Get in touch with us!
Email:  Scott@happentoyourcareer.com
Twitter: @htycbiz and @scottabarlow 
Come join us over on Facebook in our Work You Love OneStop group!
Love the show? 
Subscribe to the Happen to Your Career podcast:
Leave us a review and help us to reach more folks just like you and help them "Happen" to their careers!
 Want help finding the work that fits YOU?
If you're just starting your journey in making a switch from a job that no longer aligns with your goals, check out our FREE 8-day course to "Figure Out What you Really Want for Your Career!"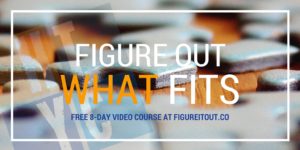 For helping finding YOUR signature strengths, enroll in our FREE 8-day video course at figureitout.co!