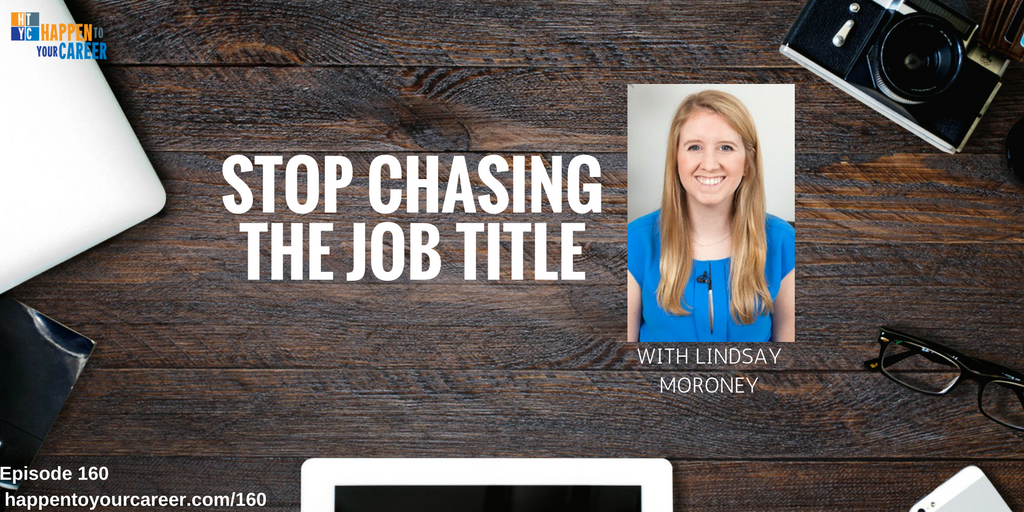 About Lindsay Moroney
Lindsay Moroney is currently the VP of Strategy and Operations at The Muse. It's a big title that requires Lindsay to wear many hats to not only scale the growth of The Muse, but she's also tasked to keep each department of The Muse running smoothly.
But, let's backtrack for a second because Lindsay has got a great story that doesn't start with a business degree. She actually initially went to college to study Pre-Med and graduated with an Art History degree, then later got a Masters in Art History.
So, how did she end up as the VP of Strategy and Operations at The Muse?
She remained authentic to herself and forged her own career path by following the motto of: "If I just say yes, or if I just try this next step, where will that next step get me?" By doing that, she was able to continue creating roles for herself in the fine arts world over a span of 10 years, which got her to Vice President of Operations at Artnet before branching out to The Muse.
Many people are often conditioned to follow a traditional path of success.
They become a doctor.
They become a lawyer.
They become an accountant.
Those are typically one of the clearest paths to success after college. After college, you get an internship. That internship turns into a job. Then you work your way to the top of your firm or gain success in a specialty.
You do all of the work that lines up with that job title that you've been aiming for since your freshman year of college.
That was the plan for Lindsay. She "planned" to go to college for Pre-Med, until she took an art history class that derailed her from that clear path to success. It was in that decision to ditch Pre-Med and follow her passion for Art History that led her to her current position as the Vice President of Strategy and Operations for The Muse.
By following her passion, Lindsay was led down a new life and career path of finding work that she could sink into, work that she enjoyed.
Listen as Lindsay shares how to redefine your own path to success and how being authentic with herself and following her what made her happy has led her to this particular point in her life and career where she is thriving.
What You Will Learn: How to Find a Job You Love

Careers are no longer linear these days so, it's okay to not have a clear path to success drawn up, it's terrifying, but it's OKAY!
Being authentic with yourself and following your passion will lead you to opportunities that you'll be excited to pursue
Continuing to follow what makes you happy, the jobs that make you thrive (regardless of job title), will ultimately lead to your success…but you won't see it until you get there!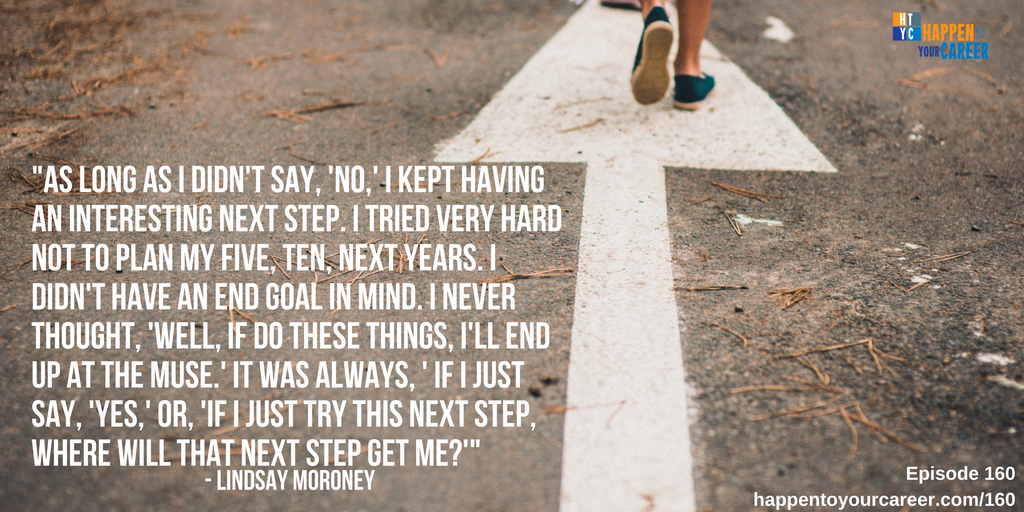 Relevant Links and Resources
Check out Lindsay's work at The Muse
Connect with Lindsay on Linkedin
Follow Lindsay on Twitter: @lindsaymoroney
Get in touch with us!
Email:  Scott@happentoyourcareer.com
Twitter: @htycbiz and @scottabarlow 
Come join us over on Facebook in our Work You Love OneStop group!
Love the show? 
Subscribe to the Happen to Your Career podcast:
Leave us a review and help us to reach more folks just like you and help them "Happen" to their careers!
 Want help finding the work that fits YOU?
If you're ready to find work that you can be passionate about…something you can sink into and enjoy, check out our FREE 8-day course to "Figure Out What you Really Want for Your Career!"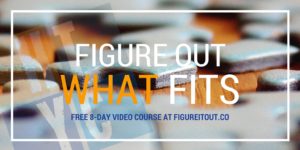 For helping finding YOUR signature strengths, enroll in our FREE 8-day video course at figureitout.co!