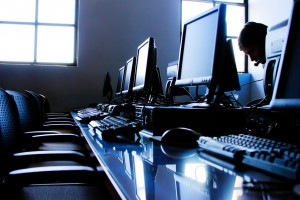 Today's post is a guest post from Alex Barker of the Leadership Dojo. Alex offers some solid advice for anyone in a job search, wanting to expand their network, or even just understand 7 of the "musts" on LinkedIn. Alex Blog's over at www.AlexBarker.org
Ready, Set, Go….
Have you heard someone say, "I got the job because I knew …" Or "my parents knew the owner, so he gave me an internship" OR "I'm childhood friends with her son, so she did me a favor"?
Your network is your most powerful tool to get a job.
Every job I had was because of someone I knew.
I knew a coworker, a manager, a director, a friend. My network played a major role in my career.
LinkedIn is an awesome way to grow your network.
Sadly, many jobseekers don't utilize LinkedIn's benefits to grow a network. I receive referrals for jobs because I grew my LinkedIn network.
I'm not looking for a job.
However, when I do need one, I won't have to look far.
Here are 8 tips to utilize LinkedIn's benefits
1) Complete your profile
This is obvious, but many users don't complete their profile. Completing your profile accomplishes a few things for you
– It demonstrates that you are thorough and you follow-through
– Displaying all projects is appealing to recruiters
– LinkedIn favors those with complete profiles in the search engine
– The profile looks better in comparison to those who filled the profile with 50% effort
2) Write a concise and powerful summary
I see summaries of all kinds, from no summary to an extensive life story. The point is to be concise and helpful to the reader.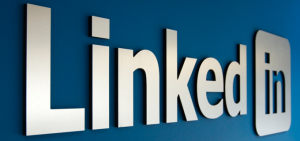 Here is my intro:
Hey there, I'm Alex Barker, a Clinical Pharmacist in northern Michigan. My position is responsible for the care of patients with chronic diseases, like diabetes and high blood pressure.
When I'm not a pharmacist, I'm the host of The Leadership Dojo, a podcast with interviews from national to everyday leaders
Below are my top 3 achievements in the past 12 months.
Created and co-managed a County Employee Wellness Program of 900+, started Medication Therapy Management Service for an independent pharmacy, received the Ferris State University's Point of Pride
3) Add skills future employers search for
This is hopefully self-explanatory.
4) Endorse, endorse, endorse
You have the option to endorse your connections' skills. You can do this two ways
1) Go to your profile. Once completed, there should be a section at the top where you can endorse your connection's skills at random. This is super easy.
2) Go to individual connections and endorse their skills on their profile
Endorsements are a sure-fire way to receive endorsements.
5) Write Recommendations
I recently started this idea. See, in order to ask for something in your network, you need the mindset of "Give" rather than "Take".
My friend John Corcoran has an amazing philosophy on building a network. He teaches you have to first change your mind-set about your network. You have to give first before taking to build an amazing network.
Write recommendations to give other's value. You may be surprised at the return you receive.
6) Add Keywords in Your Profile
Place yourself in a recruiter's mind. What will a recruiter search for in LinkedIn? Imagine what skills they need. Add those to your profile
7) Use a Professional Photo
A professional photo doesn't cost much. $30-$100. Hire a student photographer. Do what you have to do.
A basic camera photo or a photo from a party is an awful idea. A profile without photo is even worse.
Extra Tips
Join Communities and Be Helpful
Update Your Profile Every Three Months
Give More Than You Get
Bonus LinkedIn Jutsu: Download Rapportive
Rapportive is an awesome tool to discover how to connect with the an email recipient in Gmail. Type in an email address in an email and their profile appears next to your message.
What tips would you recommend a new user try? How have you found LinkedIn to help your career?