Welcome to the Affiliate page for Happen To Your Career!
Happen To Your Career is the leader in providing Career and Business coaching and training that focuses on helping individuals to discover the work that they are uniquely qualified to do.
"I've known Scott Barlow for over 3 years and I can honestly tell you that there is NO ONE better at helping people discover work that they love. On top of that, Scott is a good friend and I know he will take care of you during the launch!"
– Matt McWilliams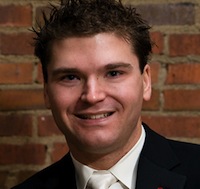 I'm in! Sign me up as an HTYC Affiliate!
Happen To Your Career was founded on the belief that EVERYONE can discover the work that they are uniquely qualified to do — they just need a little help knowing what step to take next.

We know that your audience WANTS to find meaning in their work — that's why we've created products and a thriving community to encourage and support them in this journey.

Over multiple launches our Partners have had between a $3 and $4 EPC (earnings per click) when promoting our products.

Our FREE 8-Day Course is quickly becoming the standard in the online career space.

The foundation of all we do is designed to build a relationship with our prospects — we believe we can't truly help them succeed without understanding where they are coming from — that's why we provide MULTIPLE opportunities for your audience to ask questions and receive feedback throughout the process.
WHY YOU SHOULD PARTNER WITH US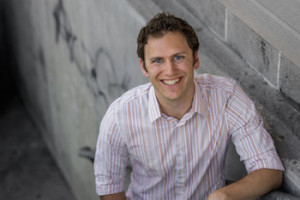 From the day that our founder, Scott Barlow, first began Happen To Your Career his goal has been simple to change the world!
Scott knows that by helping people discover work they love he can help companies become more efficient and productive, workforces be more engaged and entire industries and economies will be changed.
But we need YOUR HELP to do it!
By Partnering with Happen To Your Career you will provide your audience with the best possible training and tools available to help them actually love their work…and you'll earn a commission for everyone you send our way!
ABOUT FIGURE OUT WHAT FITS
Q: How long is the Figure Out What Fits Program?
A: It's a 4 week long program by itself. We provide two bonus courses called "Get your Job Now" and "Intro to Side Biz MBA" that take additional time.
Q: How is the program delivered?  Is it all digital?  Or is there a live component to the cours?
A: There are two pricing packages FOWF ($497 and all digital and self paced) and FOWF Plus Coaching ($997 which offers Skype and email access to our coaches).
Q: Tell me more about the course?  What will my audience learn? and what will they be able to accomplish upon completing the course?
A: Your audience will get a step by step process helping them decide what type of work they should be doing that uniquely fits them! After they complete the course they understand how to use their strengths to design a career that makes them happy!
I'm in! Sign me up as an HTYC Affiliate!
AFFILIATE DETAILS
Course Investment: $997 or $1,997
Affiliate Commissions: 40-45%
Promotion Options: Evergreen with launches ever 5 weeks
Next Launch: Oct 31 – Nov 9
Launch Webinar/Cart Open: Nov 9
Cart Close: Nov 17
PROMO MATERIALS
Whether you have participated in dozens of affiliate launches or have never promoted a product as an affiliate ever before, we will be here to help!  
We have retained a professional affiliate manager to help make your experience as one of our partners the best experience possible!
Upon signing up as an affiliate you our affiliate manager will get one the phone with you to craft a personalized plan to ensure your success in promoting our products.  
You will have access to:
Email swipe copy

Social media swipe copy

Graphics

Suggested mailing plans

Other resources

Personalized bragging videos (upon request)
I'm in! Sign me up as an HTYC Affiliate!
QUESTIONS?
If you have any questions regarding the Happen To Your Career Affiliate program, please Click Here to contact our Affiliate Manager, Mark Sieverkropp