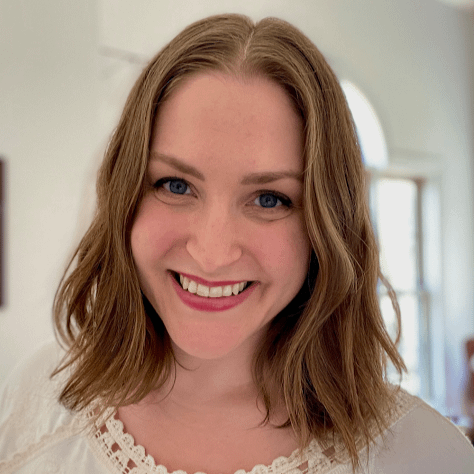 Jesse Janelle, ACC
Career Coach
I help high-vibe, high-achievers design their work around their life. Mom of 3.
Bio
Hi, I'm Jesse. A career coach here at HTYC. 
I work with underfulfilled professionals who are seeking joyful career changes. As a mom of three, I have a particular passion for coaching parents who desire greater work-life integration and want to make a pivot in their careers.
I do what I do because I know what a gift it is to be able to show up in the world in the way you've always dreamed. As a high-achieving multipotentialite, I've held over 40 jobs since I began working at age 14. Getting jobs (even great jobs) always came incredibly easy to me, but figuring out what I really loved to do was a much harder task. It wasn't until I started coaching full-time that I realized my soul's purpose and truly started to feel as though I was thriving in all areas of life.
I've now been in the coaching world for over a decade, and I've had the privilege to coach, mentor, and support clients who are actively engaged in making the world a better place. Some of my clients have included C-suite leadership from McKinsey & Company, professors from Harvard Medical School and UNC Business School, a New York Times best-selling author, and dozens of high-vibe, high-achievers like yourself who want to design their work around their life, not the other way around.
My coaching orientation is heavily grounded in intuition and mindfulness, and I've had a daily meditation practice for over 20 years. I completed my ICF accredited coach training program in Ontological coaching with Newfield Network and earned my BA in Positive Psychology from Boston College.
I don't have all the answers, but I know you do. I'm here to help you access the gifts you already have and use them for your highest good. If you believe you're made for more, and want to partner with someone who can draw the magic out of you, then I'm your coach!
Favorite books
Atomic Habits by James Clear and Emotional Agility by Susan David
Fun fact
I have 7 animals in my household: 5 cats, 1 dog, and a fish.
ASSESSMENTS RESULTS
MBTI: INFJ.
INFJ stands for Introversion, Intuition, Feeling, and Judging, and this personality type happens to be the most rare of all the Myers Briggs types, accounting for less than 2% of the population.
Clifton Strengths:
Maximizer: I love to generate new ideas and then act upon them. I tend to inspire others to take action.
Relator: People come to me for advice and guidance frequently, and I love to give it!
Strategic: I love to design, plan, and create.
Futuristic: I invest considerable time creating the future of my own choosing.
Individualization: People seek out my insight to help them connect dots or understand patterns because I simplify the complex with ease.
WHY I WORK WITH HTYC:
The philosophy.
I work with HTYC because our unconventional approach to finding meaningful work is completely aligned with my coaching style. At HTYC, I get to help make the seemingly impossible possible for our clients by showing them a different way of thinking about their career and the entire job change process.
bonus info:
I called myself out as a multipotentialite in my bio… if that term piqued your curiosity, you can find out more about multipotentialites in this TED Talk
my podcasts