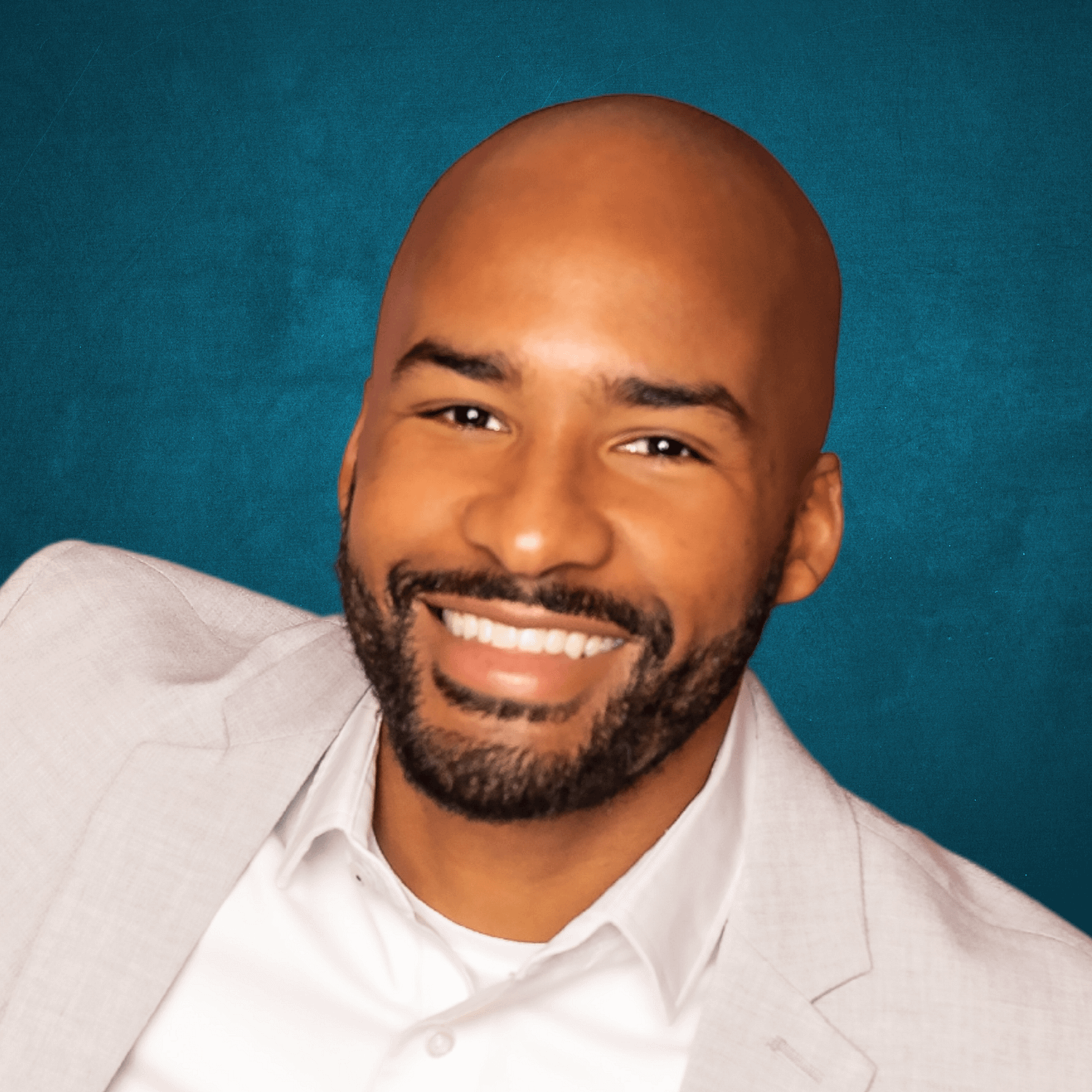 Taj Dashaun
Career Coach
Hi! I'm Taj. I'm a former Division-1 football player, author, podcaster, and career coach.
Bio
I believe in blurring the lines between work and play, and building a life you don't need a vacation from. I also believe that it's easier to build a job around your lifestyle, than it is to build a lifestyle around your job (let that sink in for a moment.)
When my football career ended, I bounced around from role to role, trying to figure out who I was outside of my identity as a football player. Even when I wasn't super clear about what I wanted, I always found myself being the go-to person for advice, helping others chart new paths for themselves.
I know first-hand that there's nothing more challenging than wanting to escape your current job without having a clear vision of where you want to go next.
I eventually found my niche (and great career success) by working in various recruiting, job development, and career services roles. I fell in love with the process of helping others overcome their internal challenges and develop clear visions for their futures.
This led me to start my own career coaching practice in 2017. Helping others overcome the fear, frustration, and uncertainty associated with making the transition into a new career has become my personal mission and passion.
My coaching style has been described as compassionate, efficient, and action-oriented, with the occasional (perfectly timed) sprinkle of tough love. When you need a listening ear to help you get things off of your chest in order to move forward, I'll be there. When you need a swift kick in the butt to take action, and fight for the life you deserve, I'll be there for that too!
Some of my clients include C-suite executives, aerospace engineers, best-selling authors, college coaches, and retired professional and Olympic athletes.
As a career coach at HTYC, I have the pleasure of working side by side with high performers just like you, helping them channel their drive, talents, and passions into careers they can truly be inspired by. I want to help you understand what drives you, and what's holding you back from living the life you've always dreamed of.
I can't wait to meet you!
Favorite books
The Power of Now by Eckhart Tolle – This book taught me how to separate myself from my thoughts, and not allow negative emotions to run my life!
The Motivation Manifesto by Brendan Burchard – This book taught me to never rely solely on external motivation. It showed me how to cultivate intrinsic motivation that keeps me going through hard times.
The Way of the Superior Man by David Deida – This book taught me what it truly means to be a man. I became a better husband, friend, and son after the first few chapters.
fun fact
I worked as an intern in the music industry for almost 2 years after college while living back home near Los Angeles, CA. I met so many of my favorite artists during that time! I also still produce music as a hobby. Who knows, maybe one day I'll win a Grammy!
assessment results
Clifton Strengths: Input, Relator, Learner, Achiever, Intellection
MBTI: INFJ
Enneagram 3
why i work with htyc
As someone who struggled with being unfulfilled in my work for many years, I jumped at the opportunity to join a team that was on a mission to solve that issue for people all over the world. The culture here is great, and really enables me to tap into my strengths, be my authentic self, and constantly improve my craft as a career coach!
my podcasts