Find Your Dream Job and Make More Money Doing it!
Your personalized 6 week step by step plan to get Unstuck!
Watch the video of our recent webinar to preview exactly the type of content you will get in this course!
Are You Ready to Find Your Dream Job?
If you are here staring at this page, I already know you're not perfectly happy with your current job.
That's not the question.
No, the question I have for you is Why are you not already in the job that would make you happy?
C'mon, which one of these is it?
Maybe it's that you don't really exactly know what the perfect job is for you? After all you thought the jobs you have taken so far would be pretty good right? But then the honeymoon period ran out and you realized it was missing something.
Or Maybe you are not sure exactly where to begin, You think "Oh I should really get my resume up to date" but you know deep down that applying to a bunch of jobs isn't going to get you the job you really want. Plus it's going to have you competing against every other person that probably has better experience or credentials.
Or Maybe you have already been trying hard to find your dream job and you just haven't had the success you thought you would.
Whatever it is for you, you're here trying to figure out how to make this career change to the job you really want with the salary that you really deserve to be earning but just don't quite know how to get.
You think about having to go back to work to the job you have right now day after day and it just gets overwhelming and stressful!
It feels like you're stuck and not moving as fast as you want to!
Introducing the "6 weeks to Dream Job Mastery Course"
The Live Online Class that helps you find your Dream Job and Make the Money you Deserve
Say Goodbye To helplessly staying in a job you don't want and Hello To work that you really want to be doing.
You Get
6 week long online class beginning January 5th-  We give you step by step instruction on how you can avoid competition and make a career change to a job that fits you!
A 15 minute coaching call– to be used for after you get your job offer, so that I can personally help you negotiate for the salary you deserve. Once you have your dream job offer (or multiple offers.) I will walk you through exactly what to say and how to say it so you can ask for thousands of dollars more.

Who Am I? and What's HTYC?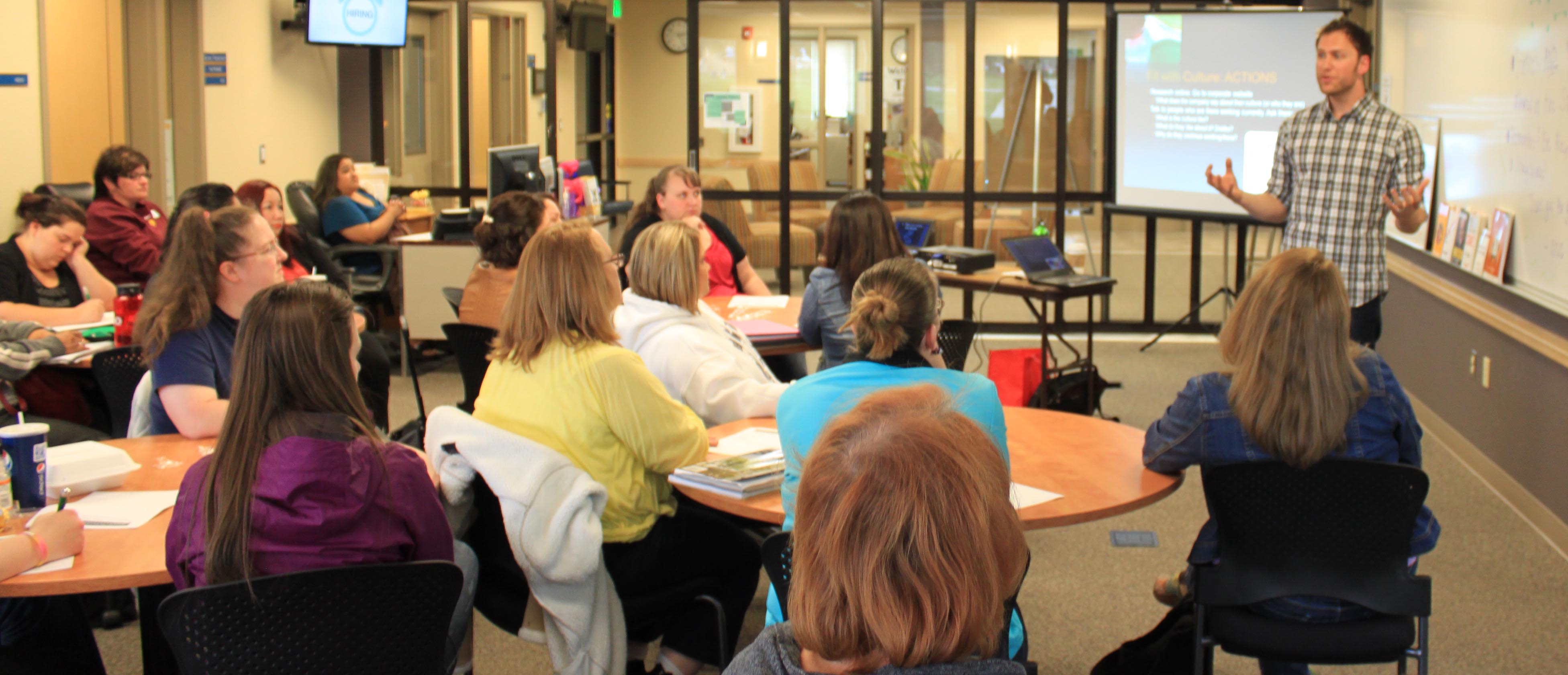 I'm Scott Barlow founder of Happen to Your Career LLC. Host of the HTYC podcast and someone who has been coaching others on personal development for over 10 years. I have made numerous difficult career transitions myself (including being fired and forced to find a job I really wanted) and sat on both sides of the table doing over 2000 job interviews.
My unique background in training, hiring, business ownership, and marketing gives me the perfect experience to help people find their dream job and go get it.
I have been lucky enough to help people make career changes for years and now I get to interact with hundreds of people every single week with HTYC.
People like: Maggie, Ken, Andrew, Ingrid, Tracey, and many others. All people who were in the same place as you but found the work they wanted to do AND the money they wanted to make! Read all their Stories below
Happen to Your Career has been Featured On




Meet Maggie, She Wanted to Find her Dream Job too!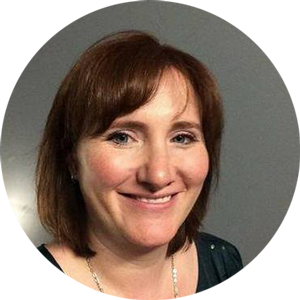 "I didn't know what I wanted to do. I Had a great Job but I was So Over it. I needed my own personal consultant to come in and help me make the Change. 
HTYC gave me the Framework and support I needed to Decide what I wanted and take the Steps . 
When I got my job offer, I was really surprised That you got on the phone with me to help me negotiate my Salary"
-Maggie R,
Got a 12% Increase and Changed Careers from Marketing to Training
When we first met Maggie, she had no idea what her dream job was. We took her step by step using the exact same information and exercises found in 6 weeks to Dream Job and she zeroed in on Training and Development as her Dream Job of choice. Once she made this her target and happened to her career (instead of just allowing it to happen to her) she got the job offer that she wanted and was able to negotiate a 12% increase.
The Weekly Lessons
Every week you participate in a new webinar where you can get guidance on your specific situation and step by step help!
The first session is after the holidays on January 5th at 6:30 PM Pacific (9:30 PM Eastern)

Week 1: How to Figure out What you Want
We'll focus on relentlessly defining what it is that you want, That way you know what you are after and we can get you into a job that when you get up in the morning you are all excited and a little bit jittery and that lasts way longer than 2 months!
Week 2: Building the Dream Job Routine
This lesson will help you figure out how to fit the work of the job search process into the time that you have, We focus on making you ultra productive so that you do get results in a short period of time.
Week 3: Get to Know the people You want to work with
You will learn how to build relationships with the people you want to work with in the most efficient (and fun) way possible. We help you focus on how to get the people who can hire you to know, like and trust you using simple principles that showcase you and your talents.
Week 4: The "I hate Networking" Networking Guide
This is not your Pop's networking guide. You can use the relationships you already have to make connections you never thought you could make. Simply and Easily without feeling like you have to pretend you're someone you're not or go to a bunch of big fancy networking parties.
Week 5: Blowing away the competition in interviews
This is exactly what it sounds like, we teach you how to be yourself during the interview process so you don't have to pretend after you get the job. More than that we teach you to develop interview techniques that have hiring managers tripping over themselves to get you a job offer even before you leave. I have personally been involved in thousands of interviews and this one showcases the things you need and the things you want to avoid doing!
Week 6: How to Negotiate like a Pro.
This lesson alone is can pay for this course 50 times over. I will teach you how to not only make they employer want you so bad that they are willing to deal, but also how to ask for more without having to worry about whether or not they are going to pull the offer. I personally in the last 7 years have made over $300,000 extra because of the stuff that I will teach you in week 6. I'll even show you how just one negotiation for a raise could make you an extra $ million in your lifetime.
Lifetime Membership to the Work You Love: OneStop
Get Access to our Digital Training
Interview University- Interview like a rockstar so you can get multiple job offers!
How to Contact Employers- Find out the secrets to who you need to get in touch with to get the jobs you REALLY want and what to say when you do talk to them
Network Your Dream Job- How to leverage your existing network to lead you down dream job road!
12 Steps to a Killer Resume- our guide with our course
and lots, lots more!
All in HD video or Premium Audio lessons and designed to get you where you need to go!
BONUS Job offer Negotiation Coaching Call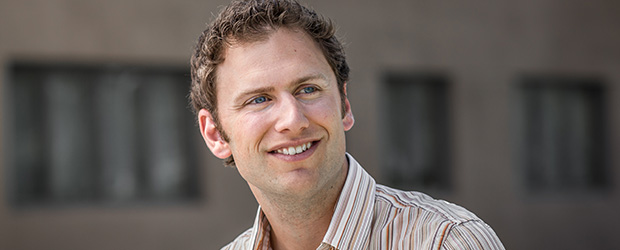 Get a 15 minute coaching call with me for when you get your job offer. I will personally help understand what you should do and say to be able to negotiate your offer for more.

Kevin's Career Change: From Engineer to Management in less than 30 days!
Scott,
Well I want to thank you for your all your help through this transition over the past few weeks.
I was able to negotiate a higher salary, I asked for $75K and they came back with $70K and an extra week of vacation. We accepted this offer and will sign the paperwork tomorrow and I can not be happier! I will have to tell you I had to spend sometime talking my wife through it and assuring her that I wasn't going to lose this offer that I was just given, LOL.
Again Scott you were a huge help in this process and I can see why you started your own company!
Thanks again. You truly helped make this process as painless as possible! I would (and will) recommend your services to anyone and everyone looking for a new job (or pay raise).
Thanks,
Kevin L.
Just wanted to tell you, that exactly 5 weeks from when I arrived in Canada I got a full time job, negotiated a higher salary and within the next 3 days I got another offer that pays 33% more, provides car allowance, that covers all car expenses like lease and insurance, phone covered, laptop, iPad and a great job of an operations manager half time in the office, half time with clients.
I used some of your strategies, but the jobs actually happened by means of luck I would say.
I am happy and very thankful to you, for you gave me support when I was looking and offered great tips.
-Ingrid K.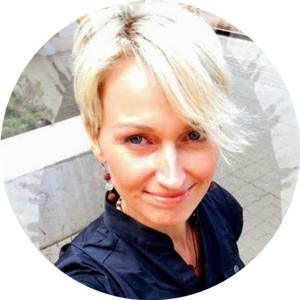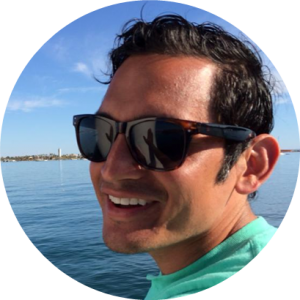 "…Sometimes you just need someone who has done these things before to make it easier. Scott's advice allowed me to get exactly what I wanted to get paid at my new job!"
Andrew T. – Digital Production Manager, 25% increase at a new job with a premiere company
100% No Risk 60 Day Guarantee
I am so confident that this course will work for you that I am willing to take all the risk. If you don't like it for any reason what-so-ever, just send us an email and we will give you your money back. I'll even eat the credit card fees!
You really have nothing to lose. We work extremely hard to make sure that you get results but if you decide that you don't want it just let us know.
We don't think that you will regret, I actually think you will be thanking us 60 days from now!
So what are you waiting for?
Ready to Make Your Dream Job Happen?
Just $495
Join 100% Risk Free before it sells out!



OR Get it it for $1 when you try the Work You Love: OneStop
Just $1 for the first month then $49 every month
Try it out, and Cancel Any time!
Frequently Asked Questions
Q. When do the webinars begin?
January 5th at 6:30 PST (9:30 EST) and they run for 6 weeks. We highly recommend that you attend all the webinars but if you can't make it they will be recorded and posted in the membership site for viewing later
Q. Do I have to have special software to view the webinars?
no. You can use any computer that has internet access and you can watch a YouTube Video on. We suggest that you are at a computer or near someplace you can take notes but the webinars are viewable even on tablet or mobile phone and so are the videos that come with your Work You Love: One Stop membership group Access
Q. Will this work for me?
I interact with hundreds of people each week with HTYC that are looking for work that fits them. This information is principle based and tested through not just my own experience but helping many other people make career transitions. Plus if you decide it's not for you we have our 60 day guarantee 😉
Ready to Make Your Dream Job Happen?
OR Get it it for $1 when you try the Work You Love: OneStop
Just $1 for the first month then $49 every month
Try it out, and Cancel Any time!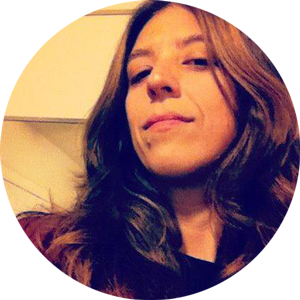 What attracted me to HTYC at first (I found out about you guys through the YoPro Wealth podcast and then went straight to your site) was that I saw an opportunity in the tools offered by HTYC to gain some clarity around my career options and goals beyond what I was currently doing. I knew that I wasn't going to leave the lab anytime soon, but I also knew that I LOVED my work with Throw Down, that it didn't FEEL like work, and wanted to explore the possibility of career options along those lines.  Your email course seemed tailored to me (I am sure most other folks who've taken it would agree that it felt that way for them too), not to mention that the fact that you and Mark were very attentive to everyone, offering ideas and guidance in the blog comments. I was left feeling really inspired after completing the course