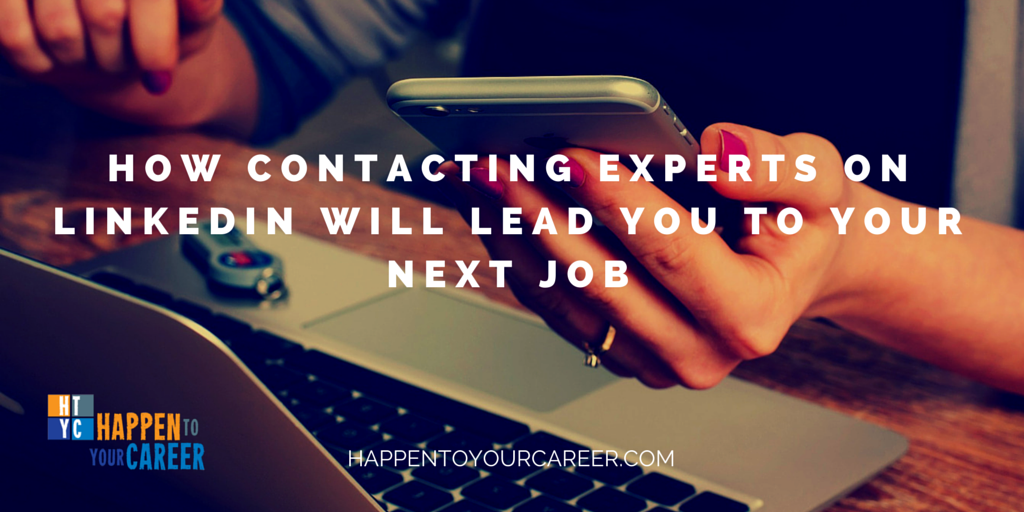 Enroll in our FREE 8-day 'Figure it Out' course to find the work that fits YOU!
I met first met Olivia when we chatted briefly on the phone months ago. I could tell she had a ton to offer HTYC'ers but at the time I had no idea how much I underestimated what she could bring to the table. I brought her on the podcast for a chat (you can listen to that episode here) and I was blown away by her simple to apply tips for building relationships with lots of people through LinkedIn AND how she leveraged mini-conversations to find out what she should be doing and what she wanted to do! So… Of course I asked her to write a post detailing exactly how she does this so that every one of you can benefit from it! and this is it… here you go! BTW This is applicable to both people wanting to find out what job OR business they should be in!  – Scott
Alright take it away Olivia Gamber of OccupationalOlivia.com !
Stuck and Not Sure What Jobs and Companies Fit You?
When you are feeling lost or stuck in your career, the options can feel incredibly broad and not knowing what to do next can be frustrating. There are so many different corporate cultures and job titles out there! Non-profits, startups, established small businesses, Fortune 500 companies…how do you know where you will fit in and be happy?
It's really difficult to make these choices on our own because there is so much risk when it comes to making life decisions when we don't know all the variables. And since there is uncertainty, we often end up just staying where we are because it's what we know. Even if we aren't happy.
Recent college graduates can be frustrated in different ways — they feel they are confined to only what they can get. A standard line on many job postings will ask for 3 to 5 years job experience but how do you get that experience if every half-decent job wants that? Especially considering there are job titles popping up each day that didn't even exist five years ago.
My current title is "Manager of Talent and Organizational Development" and my company didn't have someone in this position five years ago. In fact, looking around my metropolitan area I see very few people with this title and not one who has five years experience in this role. Companies are innovating at a pace that requires new positions and titles to be created on an annual basis.
The good news is this can be very lucrative for the job seekers who can solve the "pain points" for these companies! But how do you know what a company needs? How do you know if you could help solve their problems? And if you can, how do you let them know that they need you right now?!
What if there was a way to identify the right job for you while also building relationships with people in a position to get you that job?
When I graduated from San Diego State University, I wanted to move back to Arizona to be closer to my family. I also needed to find a job! After applying to a good amount of jobs and receiving nothing but an automated "Thanks, but no thanks" email I needed to take a different approach.
My strengths include research and statistics so I decided to spend my time on the activities that would give me the highest probability of landing a job I would love. I knew one thing I needed to do was network because that's what everyone who actually had a good job was telling me!
What they don't tell you is how to actually go about doing networking effectively. I hear over and over from people that they just don't know to start.
Being an introvert, and with my new efficiency-based mindset, I refused to go to any more big networking events or career fairs because I quickly realized they were full of unemployed people or recruiters pitching sales jobs that didn't apply to me.
I realized I needed to refine my approach so that I would only spend my limited time speaking with people who I would connect with and could get me closer to my goal.
Going Direct to the Experts
I started using my time on LinkedIn reading the profiles of people who had my exact same college degree. I started to see a lot of varied job titles and it became clear to me that my degree could be marketed to many different roles or fits at all kinds of companies.
I made a list of my favorite job titles and decided to figure out which one I wanted to start with. The first two I started were HR Analyst and Talent and Organizational Development Specialist. Again, I selected these purely on how interesting the job responsibilities sounded based on the descriptions listed in the profiles of my peers.
I started messaging people on LinkedIn to learn more about what they did. The first day, I sent out 10 messages and after pushing send for the last message I went into panic mode! I had major anxiety on whether or not anyone would respond and if they would be irritated that I was messaging them.
To my surprise, I received 7 responses from those 10 messages! The very next day I got on the phone with two of them after taking some time to prepare thoughtful questions that wouldn't waste their time. I wanted to learn more about what they liked and didn't like about the job. I also was obviously interested in finding out how they got into the role to begin with.
Now you're probably wondering, how did I get these busy people to respond to me?
The funny thing is, as I look back, they were all extremely flattered to take my call or meeting because I was looking for their guidance and advice. People love to talk about themselves and as long as you are interested in learning from them and asking informed questions you will be golden.
Of course, I tracked my response rates and tweaked different approaches to my initial message and this message below was the one that worked the best and ended up getting me a job in the end!
Hi Anna,
I was doing research on work in HR analytics and I noticed you are doing
some really interesting work over at Insight. I am on a quest to learn about
companies that may be a good fit and would love to ask you 3-5 questions
about your experience at Insight.
Would you be available for a quick chat over coffee? I'll be in town the week
of March 25th and my week is pretty open so far.
Sincerely,
Olivia
P.S. I know you are busy so I can ask the questions by phone or over email if
you prefer.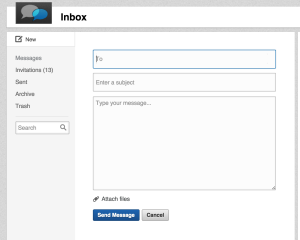 Why Does This Work?
It's important to understand why this approach works. Like many people coming out of college, I didn't have a clue what job I was going to like. I had a rough idea, but I wasn't quite sure. The biggest lesson I learned was that understanding comes from actually talking to people and learning from their feedback!
By learning what a job really entails, you learn what it takes to be successful in that job. Even more importantly, you learn how to market yourself as a solution to the problems that this job is supposed to solve for that company. This makes you rise to the top of the stack for the hiring manager, especially if you have networked to an internal connection at the company and deeply understand the company culture. (I talk more about this on my site if you are interested.)
The worst case scenario is you pick the wrong job title — which might also be a best case scenario. What's worse, spending a week finding out about a job you actually would hate or spending years actually living it?
In the end, this process does take more work and critical thinking than mindlessly firing off resumes. But you will end up with a deep understanding of your self, the job titles that will engage you and the companies who need you. Everybody wins and the process is free and can be done at any point in your life.
I'm challenging you to contact three professionals this week using the above script or one you create that suits your personality. I think you will be surprised at the results and I bet you get at least one response. Write back in the comments with how you did and I'll check back next week to respond to each one!
Get Olivia's FREE 3-day Career Breakthrough video course!  It will help you get unstuck and get on the path to finding work you love!