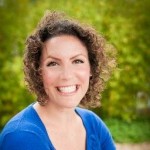 Katie McCarthy is the founder and host of the Give Good Podcast.  She is a personal growth and development enthusiast, a voracious consumer of information, a world traveler, a student of life, a coach,  listener and above all else a Good Giver!
 In this interview, Scott and Katie discuss the power of making a decision and following through on those decisions.
[Tweet ""We are the sum of the conversation that we are in." @momentsofmoxie"]
Books & Resources Katie McCarthy Mentions in the Interview
Entrepreneur On Fire Podcast with John Lee Dumas (Listen to John's HTYC interview here…)
"Until one has committed, there is hesitancy.  The chance to draw back.  Always ineffectiveness.  Concerning all acts of initiative, and creation there is one elementary truth.  The ignorance of which kills countless ideas, and splendid plans.  That the moment that one definitely commits oneself, then providence moves too.  All sorts of things occur to help one that would never otherwise have occurred.  A whole stream of events issues from the decision, raising in one's favor all manor of unforseen incidents and meetings and material substances, which no one could have drempt would have come your way.  Whatever you can do or dream you can begin it.  Boldness has genius, power and magic in it."

-Johann Van Goethe
[Tweet ""Sitting on the fence is very painful.." @momentsofmoxie"]
Check out Katie McCarthy Endeavors
[Tweet ""The conversations that make a difference, for the most part, aren't comfortable." @momentsofmoxie"]
Connect with Katie McCarthy
Email: katie [at] givegoodpodcast.com
 Question: What are you "sitting on the fence" about in your life?  When will you make a decision?
Please share this episode with your social circles and leave us a review on iTunes!!