MAKE YOUR CAREER CHANGE TO WORK THAT FITS YOU IN LESS THAN 6 MONTHS
EVEN IF YOU DON'T HAVE THE EXPERIENCE OR AREN'T SURE WHERE TO BEGIN
Enrollment for Figure Out What Fits: Career Change Bootcamp is now open
Choose Your Own Adventure
Remember those "Choose Your Own Adventure" books from when you were a kid? There were dozens of themes, from the Wild, Wild West to zombies and a haunted house. My favorite, though, was the Outer Space Quest.
But for some reason, no matter how many times I went through the story, I always ended up being vaporized on re-entry into the Earth's atmosphere. Every. Single Time.
I tried helping the aliens; I tried blowing them up. I tried heading to Mars; I tried heading to Venus. It didn't matter; I'd end up space dust. I was convinced the system was rigged, that there was really only one ending.
But then I had an idea… what if I started at the END? What if I flipped ahead to the outcome I wanted, and then I worked backwards?
And you know what? It worked. I could trace back, step by step, and see exactly what choices I needed to make to end up where I wanted to go. Eureka! I had conquered the universe!
(My little sister told me that I was cheating. I called it efficiency.)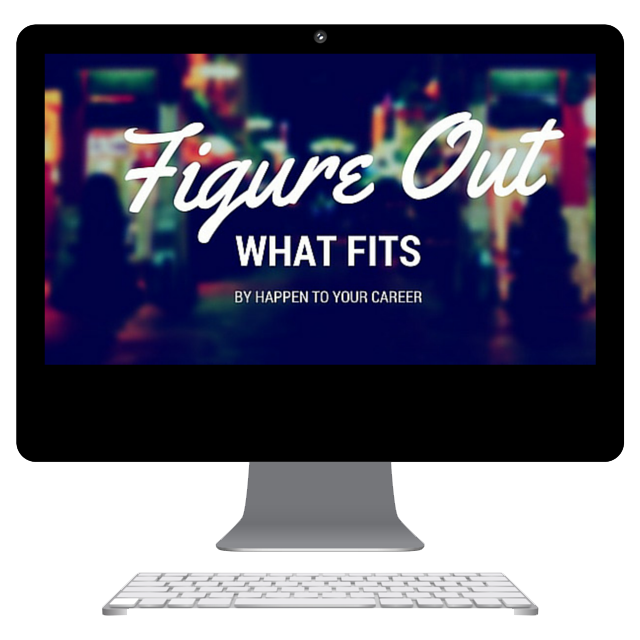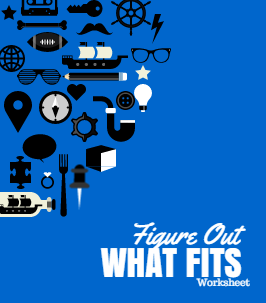 "I know my current job isn't a good fit… but I am not sure what a good fit would be."
I bet you've had a similar experience. You keep trying to get to the desired outcome, but it just isn't happening. Maybe it was in sports, or school, or – more recently – your job. You put in all this effort, trying to get to the finish line. But no matter what you try, you end up somewhere you don't really want to be.
That pretty much sucks.
But what if you took a cue from my "Choose Your Own Adventure" days and started not where you are, but where you want to be? Wouldn't it be so much easier to create a successful plan if you knew where you were going?
Trust me, it is WAY easier. And it's not cheating, no matter what my sister says!
I know, there's a big difference between using this "hack" to get through a paperback adventure story and using it to get through your life. But it works! In fact, by flipping traditional career advice on its head and working backwards from the desired ideal outcome, I've helped scores of professionals identify work they love and create lives they enjoy.
If you're ready to choose your own career adventure, read on. I'll introduce you to Figure Out What Fits, a guided, step-by-step system I developed, tested, and refined, and that's helped hundreds of people move from pain to passion and create fulfilling work lives. And I can help you, too.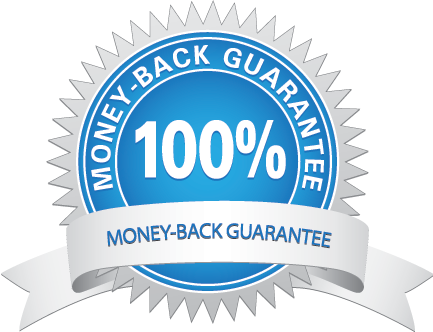 I'm Scott Anthony Barlow, CEO of Happen to Your Career (Chief "Happener")
How do I know all this stuff I just wrote to you is possible? I've been on both sides, in a lot of ways!
I've been in a job I hate, I've also made career changes that I love (unlike most career coaches who have discovered that they didn't really like their jobs so they started coaching). I've also been on both sides of the table by doing over 2000 (yes multiple thousands) of interviews and hiring well over 500 people in the last 10+ years.
Plus I've personally had more than 100 interviews (for jobs that I was interested in) and had more than 20 job offers over than same time period!
I turned down a lot of them because most of them would not have allowed me to use my strengths and do work that I love doing that's important to me!
I want you to learn to do the exact same thing!




YOU'RE SMART. BUT INFORMATION IS NOT ENOUGH.
Let's face it. If information was enough to equip you to launch you onto your new career path, you would've already waved "buh-bye" to your old boss and gone skipping off into the sunset. But information is limited. And there's too darned much of it!
From books to courses to blog posts, magazine articles, and podcasts, free information about changing your career abounds. Search the phrase "Job Change" on Amazon, and you'll get over 90,000 results! Search "Career Change" and you'll get 45,000 more.
I don't know about you, but I don't have that kind of time!
That's why I didn't just write ANOTHER book about how to get a new job. In fact, I don't want you to get a new JOB… I want to get you a new CAREER, one that's going to bring you the fulfillment and rewards (both monetary and non-monetary) that you deserve. And to do that, we need to go beyond information. We need to teach you a proven, tested SYSTEM that works. We'll show you not only the WHAT, but the WHY and (most importantly), the HOW.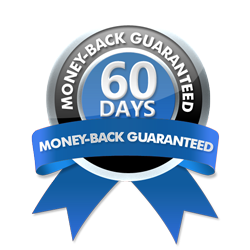 Want to Stop Wasting time in your Job?
…and start doing what Fits You!
The Figure Out What Fits (FOWF) Results
At the end of the course:
You'll banish that "stuck" feeling and be well on your path to discovering more about yourself, your ideal work environment, and the kinds of activities that will make you feel fulfilled and satisfied.

You'll know EXACTLY what your next steps should be in your career and your life.

You'll be clear about why your efforts thus far haven't brought you the success and happiness you thought they would.

You'll have FOCUS and CLARITY regarding YOUR ideal career path so you can stop wasting your life in a job that just doesn't fit.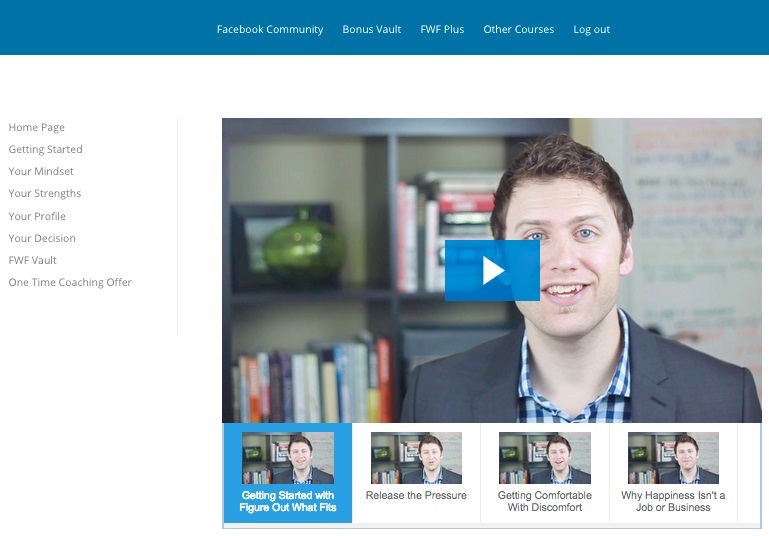 You will be able to identify your ideal career and make the career change while getting paid what you're worth.
PERIOD.
If you've hung around us for a while, not only do you deserve a gold medal for putting up with my lousy jokes, you also have likely heard us talk about the "puzzle" framework.
Just like when you put a puzzle together, there are efficient approaches and inefficient approaches. If you want to see the whole picture as quickly as possible, there are some tried-and-true processes to follow: Find the corner pieces, find the edge pieces, and then build from the outside in.
The same is true for discovering the work and environment that fits you: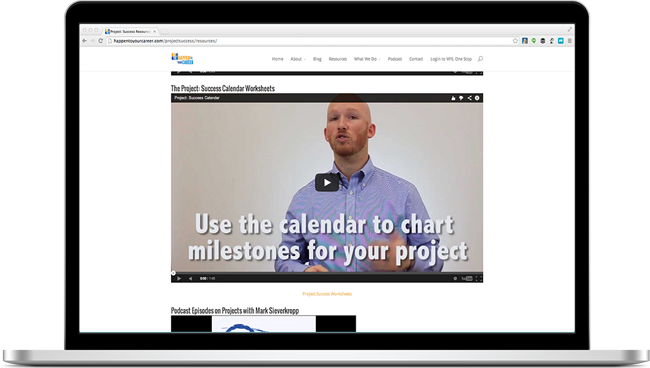 The FOWF is an eight-week guided, online class, presented weekly, each of which is critical to your success: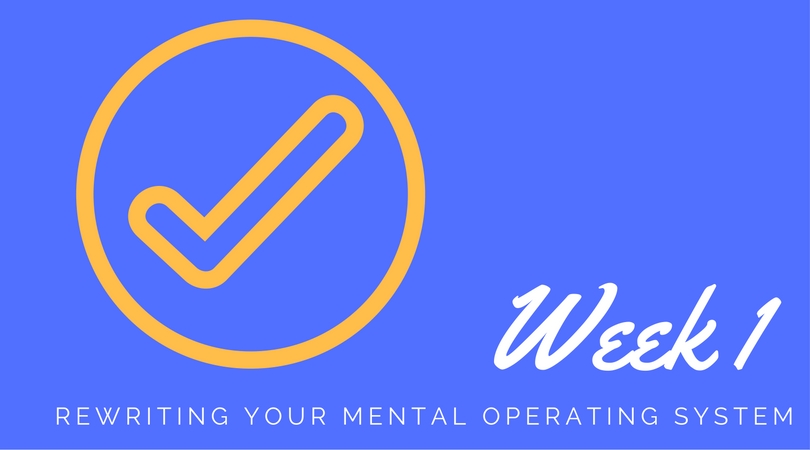 Week 1: Rewrite Your Mental Operating System
Banish that little voice in your head that says, "No way, you started too late!"
How to create and incorporate routines that will automatically make you successful
How to think BIG (trust me… way bigger than you're currently thinking!)
What beliefs you need to banish in order to move forward to the life and career you deserve
Week 2: Discover your Signature Strengths
Discover what career aligns with your passions, your skills, and your strengths.
What strengths you should focus on and how you should spend your time
What is a true strength, and what is a skill
What kind of work leverages your unique Strength Themes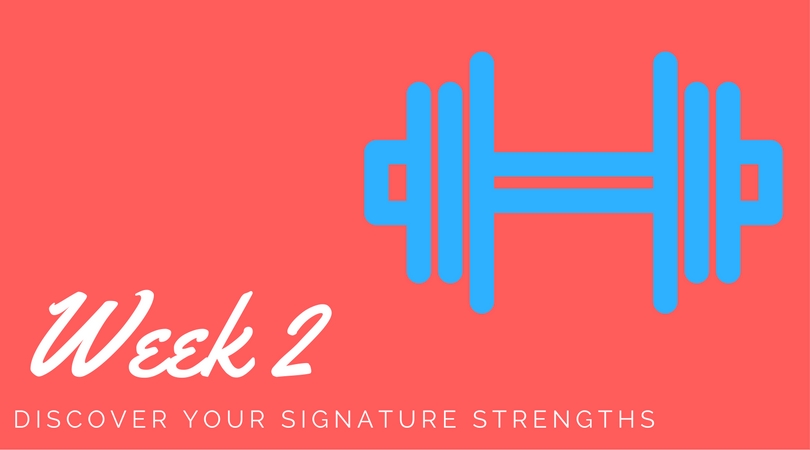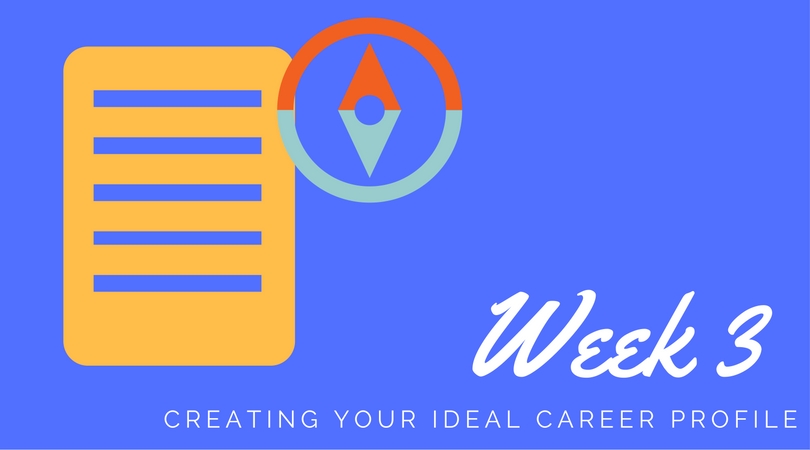 Week 3: Create Your "Ideal Career Profile"
Define your "perfect" position in an environment that makes you feel satisfied and engaged.
How to pair your strengths with your ideal career
How to identify your ideal opportunities, and eliminate the options that don't fit you
Know the keys to blending your strengths, your career, and the environment in which you can flourish
Week 4: Learn How to Build Relationships First
Don't worry about resumes and interviews – focus on meeting the right people in the right roles first!
How to try out lots of careers and build your network of executives who will call you when they have a career for you
How to get interviews for open jobs before any other candidates are even scheduled
What to say – word for word – to contact the people who can hire you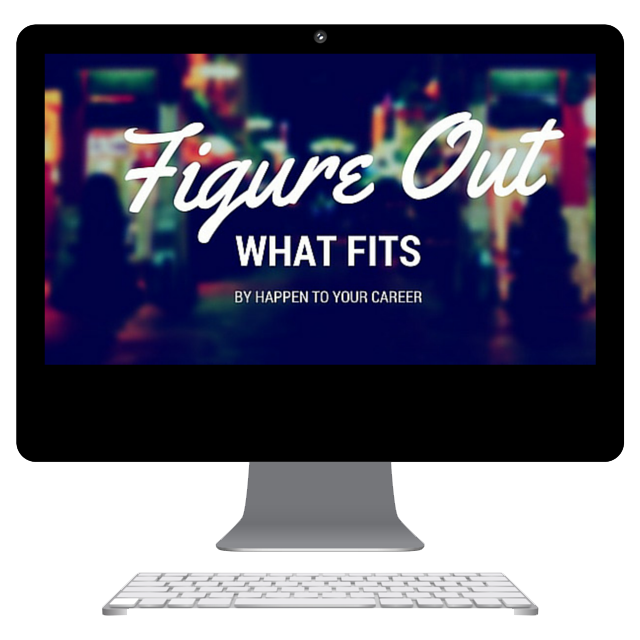 Week 5: Let Your Light Shine
Stand out from the 128 other applicants (and win the interview every time!)
Where to find job opportunities (including unconventional ways to approach your job search that you have never heard of)
How to leverage media, social media and multimedia to pique curiosity and get the people who matter to take your calls
What to accentuate in order to highlight your strengths (and get you interviews)
Week 6: Craft Your Best Resume
Put your best self forward on paper and in person so you get the interview.
How create a resume that's exactly what they're looking for, as if you're reading the recruiter's mind!
What to include in your resume in order to highlight your strengths and make you the obvious choice for the position of your dreams
Get a personalized resume review to tell you exactly what your future boss will be looking for (and exactly where your resume is falling short – and how to fix it)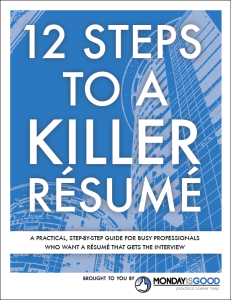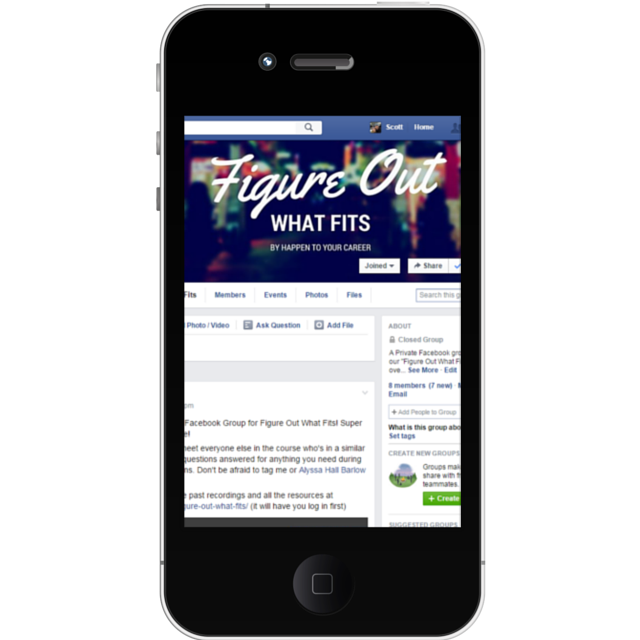 Week 7: Interview Like a Rockstar (If Rockstars Had Interviews)
Learn exactly how to have HR people and hiring managers chasing you to the parking lot after your interview to make you a job offer.
How to prep for the best interview performance of your life without memorizing stupid questions and answers
How to tell offer-winning stories (without getting sweaty and nervous)
What you need to do to interview better than almost everybody else on the planet
Week 8: Negotiate Up to $35K more than your job offer!
Get paid what you're worth (without any risk)
How to negotiate multiple job offers at the same time (while still being upfront with everyone)
What to say – exactly – during your job offer conversation
How to identify the real decision-makers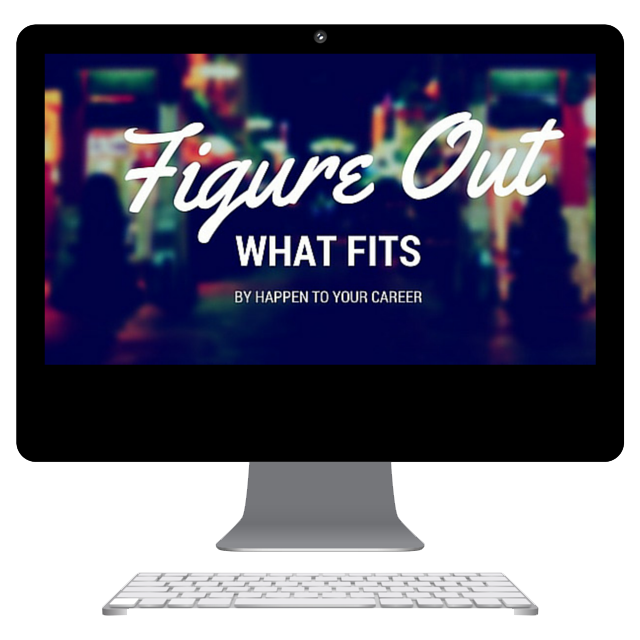 During the course, we'll also answer questions like:
How do I successfully position myself in an entirely new field, even if I have no experience?
What kind of resume do I need? How can I get job offers without ever touching an application?
I have many skills… how do I know which ones matter, and how to market them?
How do I prep for interviews, so they'll be falling over themselves to make me an offer?
How do I leverage media, social media and multimedia to pique curiosity and get the people who matter to take your calls?
How can I make relationships with hiring managers that will virtually guarantee a job offer?
How do I know what a good offer looks like, and how do I negotiate for better terms?
…and more!

Want to see a walk-thru of the class, facebook group and student site?
And even after the eight weeks are over, you'll receive this additional support:
Job Offer Negotiation Coaching: You'll get on the phone with one of our coaches for a 20 minute coaching call to help you negotiate your job offer when it arrives (never expires!).
Lifetime Access to the Course Material: Forgot the best way to prep for an interview during week 6? Want a refresher on upleveling your mindset? No worries! Just log into the student site, and it's all right there!
Results in 6 Months or Money Back: If you go through the course material and STILL don't have interviews or job offers within 6 months, we'll personally get on the phone to help you figure out exactly what to do differently. If you're doing what we teach and it's still not working, we will return your money!
"I need change in my life, and I need help to do it."
How Do I Know if FOWF is Right for Me?
If you can say "YES" to the points below, then you are ready to jump in with both feet to Figure Out What Fits: Career Change Bootcamp
What you've been doing up until now isn't working for you. You're ready for a different way.
You've had other jobs before (you're not fresh out of school) but your career so far has somehow turned out different (and much less fulfilling) than what you thought it would be!
Tired of trying to navigate the piles of career advice out there, and ready for a guided system that works… every time!
You're prepared to invest at least 5 hours per week on the course materials, exercises, and process.
You're excited about making an investment in your career, your own development and self-understanding that will help for the entire rest of your life.
"I want to wake up every morning psyched to go to work."
"Once you make a decision, the universe conspires to make it happen"
See what our students say about working with us (and the results they get)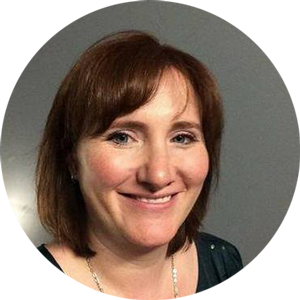 Meet Maggie: She didn't know exactly what she wanted to do either!
"I didn't know what I wanted to do. I Had a great Job but I was So Over it. I needed my own personal consultant to come in and help me make the Change.
HTYC gave me the Framework and support I needed to Decide what I wanted and take the Steps.
When I got my job offer, I was really surprised that you got on the phone with me to help me negotiate my Salary"
-Maggie R.
Maggie's Previous Occupation: Marketing and Communications for CBS Radio
Her Decision: Training (Learning and Development)
The Result: Made a career change in 3 months with a 12% pay increase and telecommuting options
I had convinced myself that there wouldn't be anything else out there (that I wanted to do) that paid as well as my job as an IT director. When I finally made the decision to leave and pursue something else it was relieving
-Scott M.
Previous Occupation: IT Director
Decision: Human Resources with a company that fit his values (and begin a business)
Result: Made a career change in 4 months with a $1000.00 increase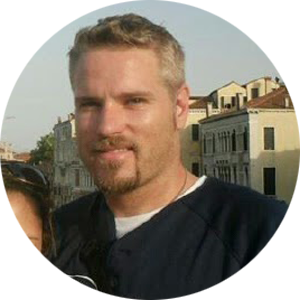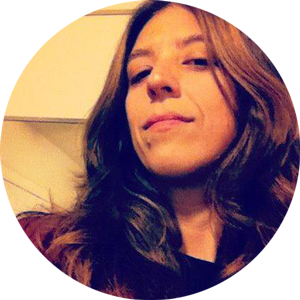 What attracted me to HTYC at first (I found out about you guys through the YoPro Wealth podcast and then went straight to your site) was that I saw an opportunity in the tools offered by HTYC to gain some clarity around my career options and goals beyond what I was currently doing. I knew that I wasn't going to leave the lab anytime soon, but I also knew that I LOVED my work with Throw Down, that it didn't FEEL like work, and wanted to explore the possibility of career options along those lines.  Your email course seemed tailored to me (I am sure most other folks who've taken it would agree that it felt that way for them too), not to mention that the fact that you and Mark were very attentive to everyone, offering ideas and guidance in the blog comments. I was left feeling really inspired after completing the course
-Tracey M.
Previous Occupation: Lab QC Lead
Decision: Start a VA business on the side to pay down debt, then begin a business helping people create "for cause" organizations
Result: Began learning the VA industry immediately, Ready to kick off the business next month

"…Sometimes you just need someone who has done these things before to make it easier. Scott's advice allowed me to get exactly what I wanted out of my new job!"
-Andrew T.
Previous Occupation: Digital Project Manager
Decision: Same Job but with a Premiere company for different experiences and exposure
Result: Accepted a job with Amazon with a 25% increase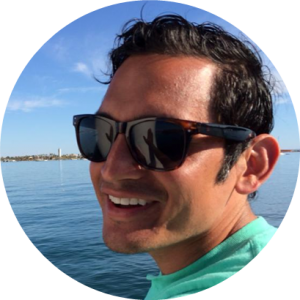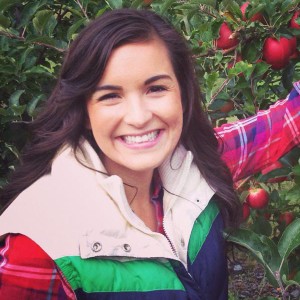 I feel like this course gave me the umph I needed to get myself going. It kept me organized and gave me action items, which were crucial to helping me move forward. I feel like I have a clear picture of what I want and more action items  for getting there . I don't feel as overwhelmed.
– Justyne P.
Figure Out What Fits Student
The program provided a way or organizing and breaking down my career goals. HYTC took the worry and stress out of making big decisions by getting to the root of what was holding me back and I found the confidence I was lacking beforehand.
– Kim G.
Figure Out What Fits Student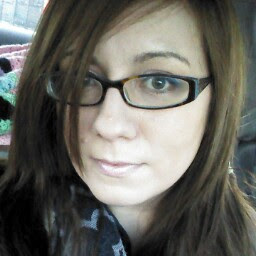 BONUSES – VALUED AT OVER $500!
We want to make sure you have EVERYTHING you need not only to find your next position, but to last through your career. We've partnered with some incredible experts to bring you this additional information to accelerate your success:
RECORDED WEBINAR: How to connect with the people who can hire you – Mimi Zheng
In this online class, learn the best ways to connect and build relationships with the people who can hire you, even if you don't feel like you have a network. (The live event is recorded, and a replay will be made available.) This comes complete with templates and examples for getting a 70%+ response rate to your emails and linkedIn Value – Priceless (just kidding but not really)
"You have to be willing to ask. If you don't ask, you can't get a 'yes'. "
RECORDED WEBINAR: How to use your resume to get interviews that lead to offers – Job Jenny
Get 100% of your resume questions answered from a surprise expert guest who has spent years working around resumes and knows what's working NOW and what isn't. (The live event will be recorded, and a replay will be made available.)
Normally access to someone like this for a resume strategy session costs $150-$400 for 60 minutes.
"If you're making a double career pivot – you need more than just a great resume"
LIVE WEBINAR: How use your first 90 Days of your job set up your raise and promotion – Michael Merrill
Mike went from a lowly film student pitted against his big bad bosses, to a seasoned executive for Disney. How? He learned to avoid schmoozing and sleazy politics while at the same time partnering with the people who make decisions. In this video class, he'll show you how to follow his lead in your first couple of months on the job! (The live event will be recorded, and a replay will be made available.)
Value – $97
RECORDED WEBINAR: Developing a personal brand that opens hidden doors to your job – Ryan Rhoten
You can be passively advertising yourself to employers while you sleep (in fact you already are whether you know it or not) learn how to do this proactively and in a way that gets you job interviews constantly. (The live event will be recorded, and a replay will be made available.)
Value – $97
Get a Raise Guide
Learn how to get a raise once you get into your new job! Our online course will ensure you get paid what you're worth.
We sell this for $97, but the content is worth THOUSANDS over the course of your career
The Strengths Finder 2.0 assessment and e-book
This is the industry benchmark assessment that we use with all of our private coaching clients. It will help you categorize and label your strengths in ways you haven't before.
Value – $15.99
Career Change Bootcamp
8 Week Class
The entire Figure Out What Fits System + Interactive Class

100% No Risk Guarantee (60 days and 6 month career change)

+BONUS Access to the FOWF Private Facebook Group

BONUS Get a Raise Guide

BONUS: 30 minute Coaching Session

+Email access to your personal CCB coach (8 weeks) 

Bonus: Accountability and Butt Kicking (thrown in for free)

Job Offer Negotiation Coaching (20 min when you get your first offer)

Personal Resume Review – Personal Video for you

Mock interview Coaching – Small Group
Career Change Bootcamp: Premium Support
8 Week Class
The entire Figure Out What Fits System + Interactive Class

100% No Risk Guarantee (60 days and 6 month career change)

+BONUS Access to the FOWF Private Facebook Group

BONUS Get a Raise Guide

BONUS: 30 minute Coaching Session

+Email access to your personal CCB coach (8 weeks) 

Bonus: Accountability and Butt Kicking (thrown in for free)

Job Offer Negotiation Coaching (20 min when you get your first offer)

Personal Resume Review – Personal Video for you

Mock interview Coaching – Small Group

Access to Monthly Bonus Webinars and Trainings
    Secure Checkout 
Not quite ready for the full class but still want to get a jumpstart on your career?
Get the self guided version of the course and later if you decide to join the class in the next semester, we will credit the price of the class toward your enrollment when you upgrade.
If you are unhappy with the program for any reason in the first 60 days, we'll simply refund your money. If you go through the course and haven't made your career change in 6 months, we'll get on the phone with you personally to help you figure out what's not working. If you're doing what we teach and it's STILL not working, we'll return your money…
So there's no risk in taking part in the program. In fact, the only risk is continuing to stay in the same situation you're in!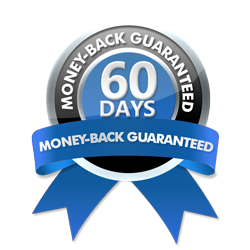 "When I am 80, I want to be able to look back on my life and see that I spent the last 40 years in a job that I loved and left me fulfilled."
FREQUENTLY ASKED QUESTIONS
Q: When does class begin?
Access to the course information begins the second you register. The first live class sessions will be held Wednesday, October 17, at noon or 6PM Pacific time. The class will run for 8 weeks total but you get our support for as long as you need!
Q: What happens if I don't like your teaching style… or the color of the fonts you use… or I can't reach a decision?
I simply return your money. There's really not any risk here… and honestly I don't think this policy is a big risk for me either. I've worked with HUNDREDS of people over the last 10 years and helped them reach decisions they're happy with. I'm very confident the stuff I teach works based on actual results.
Q: Will this work for me if my goal is to figure out what business to start? What if I want to start it on the side?
Whoa, Whoa… slow down, swinger! You might very well discover that you are unsuited for gainful employment, and instead want to start your own business. This course will be perfect for you if you are starting a business or if you are wanting to work for someone else!… or both! The unique way we approach this process helps you evaluate both job opportunities and business opportunities. (And don't forget the Side Biz MBA bonus course!)
Q: What if I have vacation in the middle of the course? Or a wedding? Or a surgery or what if I'm in Arizona and they don't observe daylight savings time and that causes me to lose an hour?
Q: Where do I show up for the class? How does it work?
FOWF 2.0 (self guided) is an online course, so you just login anytime day or night and watch the HD videos or listen to the audio and complete the exercises.
FOWF LIVE CLASS – you will get a specific link emailed to you so you can attend the weekly class on Mondays from 6pm -7pm Pacific
You can also access the Private Facebook Community at any time for help!
Q. I'm 65. Will this course work for me?
Yes Absolutely. But you have to be open to new ideas, what worked for you 20 years ago won't work as well now. I have helped people ranging from 22- 72 years old but if you're going to cop a "that won't work for me" type of attitude then there is nothing that I can do to help you.
I enjoy tremendously working with people with lots of experience and if you're open to doing it differently (drastically) then I can help!
Q. I just graduated and have no real work experience. Will this course work for me?
Yes. But it will be harder for you. You will have to work more and hustle differently compared to someone who has 17 years in an executive role.
That said… if you're ready to stand out amongst everyone else your age (and you can take a little rejection along the way) I can show you how to build a career you love for the rest of your life!
Q. I live in Canada. Or Australia. Or Des Moines. Will this course work for me?
Yes.
Q. What if I don't have experience in the field I want to work in?
Many of our clients want to transition to a completely different field. We've hacked the hiring process to make this not just a possibility, but a likelihood. See So-and-So's testimonial above for just one example of one of our students who has made this shift.
Q: If I do really good in the course will you name your next child after me?
With 3 children already, Alyssa and I are pretty much done having kids, but we will put your name into consideration for future pets, boats, and vacation homes.
Any other questions? Contact us at any time at support@happentoyourcareer.com or call (856) 878-2400