Start your business in 6 months, even if you don't have experience and don't know where to begin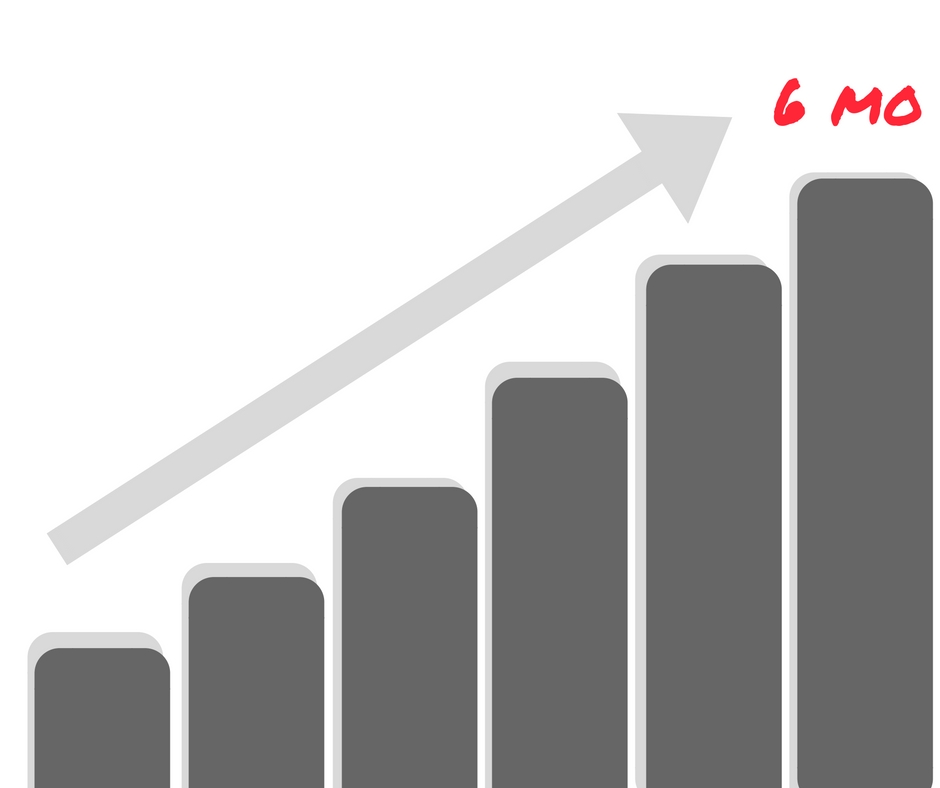 Imagine if you had your very own profitable business on the side of your day job
6 months from today, your alarm rings,
it's a bit earlier than normal, but you don't fight with the snooze button!
Instead you pop up out of bed knowing that you're going to spend an hour working on a project that you're excited about before you go into work at your "day job".
You check your email and see that you have a few from customers and some from potential customers. You smile to yourself because these are people you actually enjoy helping.
Your "not so new anymore" side business allows you to help them in a way that's fun for you!
You finish your project and head into work, people around the office have heard a bit about your side business, they can't even fathom how you could be bringing money in at the same time as you are working with them.
But you are, It's taken a bit of work to get here, but that work is fulfilling in a different way that's hard to describe to your friends. They all think about work as…. well… "work"!
That thought disappears as you sneak a peak at your phone and you realize you got another payment from a customer.
They have started to trickle in steadily more recently and it's causing you to think about what the possibilities might be for continuing to grow your business!
6 months from now What would that mean for you?
It might put you in a position to be able to get rid of any debt that you have and finally put some money in savings.

 

Or maybe you could finally take that vacation that you have been thinking about (I went to France and Corsica with money I produced on the side)

 

After growing the business it could put you in a position to choose whether or not you want to continue with your day job!

 
It would mean that you get to work on interesting projects that you matter to you. If you decided that you wanted to take it full time then it would mean that you get to be in total control of your time!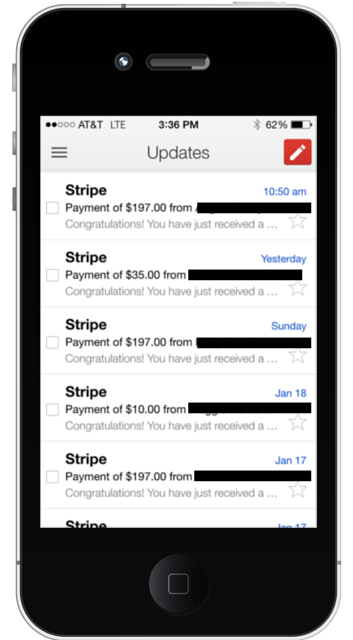 Orders from customers trickling in while I was at my day job
Here's the problem
You think about starting a side business and you know that even though you want to, there are some things that are standing in the way. (which ones are true for you?)
You really aren't sure where you're going to find the time
You don't really even know where to begin
You're not sure how to decide on what business is right for you
Even if you know what type of business you want you're not really sure how to make the business model work
You feel like it might take a bunch of money to get started
Even if you found the time, knew where to start and what the right business was for you, you're not sure how you would find your customers.
And what about after that, how do you sell to them in a way that isn't scary and doesn't leave you feeling like a used car salesman?
The good news
If any of these are you, I have been there and bought the t-shirt. (and drank Kool-aid in a variety of flavors)
I have been part of leading and growing $70,000,000+ companies and operations and at the same time running my own profitable businesses on the side.
After spending 5+ years having a side businesses I have learned what works and what doesn't.
More importantly than that, I have learned what stops people from being successful in starting a business on the side and making it profitable.
I have taken all of these learnings and put them into a step by step process that you can use to create a business and grow it to profit on the side of the work you do currently.
Even if you have never run your own business before.

 

Even if you feel like you don't have the time or money to start a business

 

Even if you're not sure where to start or don't even have a business idea!
Sounds great right (at least if you fancy yourself the business owner, be your own boss type) but of course the question is how does this actually work!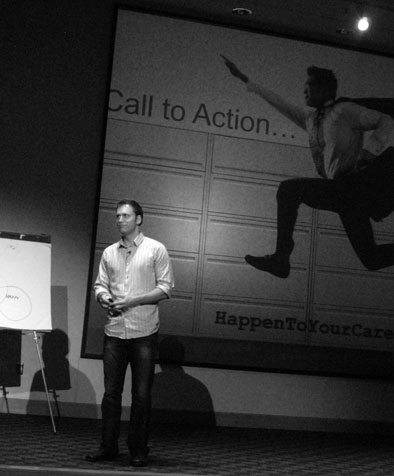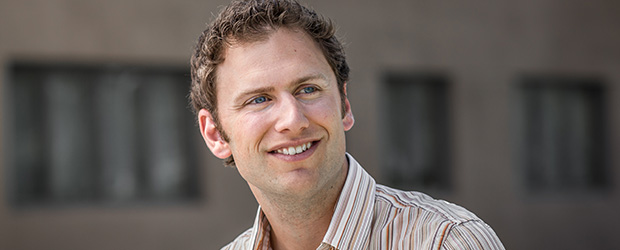 Startup Employee to full time Biz Owner in 4 months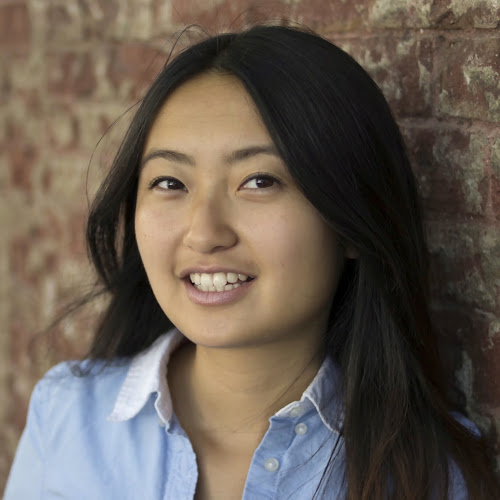 When Mimi first contacted us she had no business, no customers and a blog she had recently started. 
We worked with her in our Side Biz MBA program and in less than six months she had her first customers, began writing for Huffington Post and Thought Catalog, and was able to leave her job. 
So… How did Mimi do this?
 She used the principles and concepts we teach in Side Biz MBA to focus on what actually matters to run a business. NOT on tactics that work only some of the time.
Zero Customers to $1200 a month Side Biz
Introducing our very first (and much awaited) full support program to start a side business
Side Biz MBA:
Create your idea, Start your business, grow it to profit–and beyond!
It's exactly what you need to finally start and grow the business you have wanted to for a long time!
If you follow the process I teach, we guarantee that you will make the cost of the course back in 6 months… or much less. If not we will get on the phone with you personally, and if you have still not made more than the price of the course, just show me you have done the work and I'll simply give you your money back plus 20% more!
I am serious about getting you results.
You have been thinking about this for a while and it's time to stop thinking and start doing!
Here's how the course works
I call it a course, but really it's so much more than that. It's a full program that contains multiple classes focusing only on what you need to know, with people there to support you and help as you go through putting your business together.
You won't find any theory here, only the things that have been time tested by others who have built businesses on the side!
To start and run the business you really want you need the right blend of knowledge, accountability, support to know exactly where to start, be there when the times get difficult and even to tell you what you don't need to worry about (so you don't get overwhelmed!)
It's 4 modules (spread over roughly 8 weeks) designed to work on your time!
You will watch HD video lessons (or listen to the audio) that will provide you the lessons for that week. Then you get to work through each of the proven action steps in the process.
Every step that you complete it moves you closer to a profitable business!
In between each lesson you will have full support from the HTYC team for anything you need (via email and our community). You will also get access to 3 live Q&A sessions to get all your questions answered and keep you on the right track.
Additionally as a Bonus for joining, you will also get 1 hour free of coaching from our SBM coach Tracey (to be used for anything you need for getting your business started and profitable)
Even better; you will get to join the community of other people going through the exact same thing as you. That way you can get help from others in the community.
The course will be available for full access July 20 but as another Bonus in between now and then you will get to preview some of the content AND get full access to our Figure Out What Fits 1.0 course right away for FREE (so you can begin deciding on what is the right business for you) we normally sell this for $397 on it's own!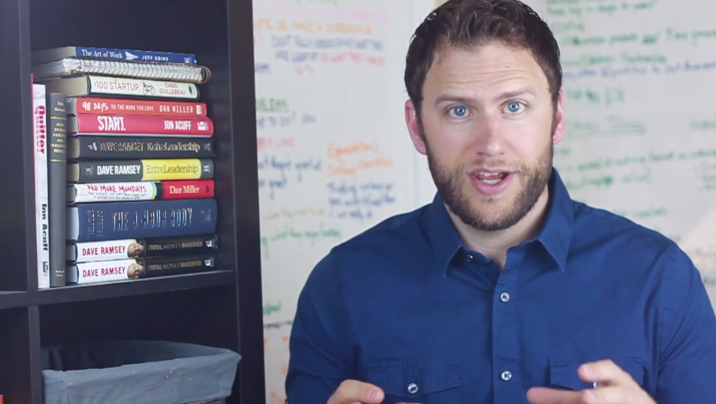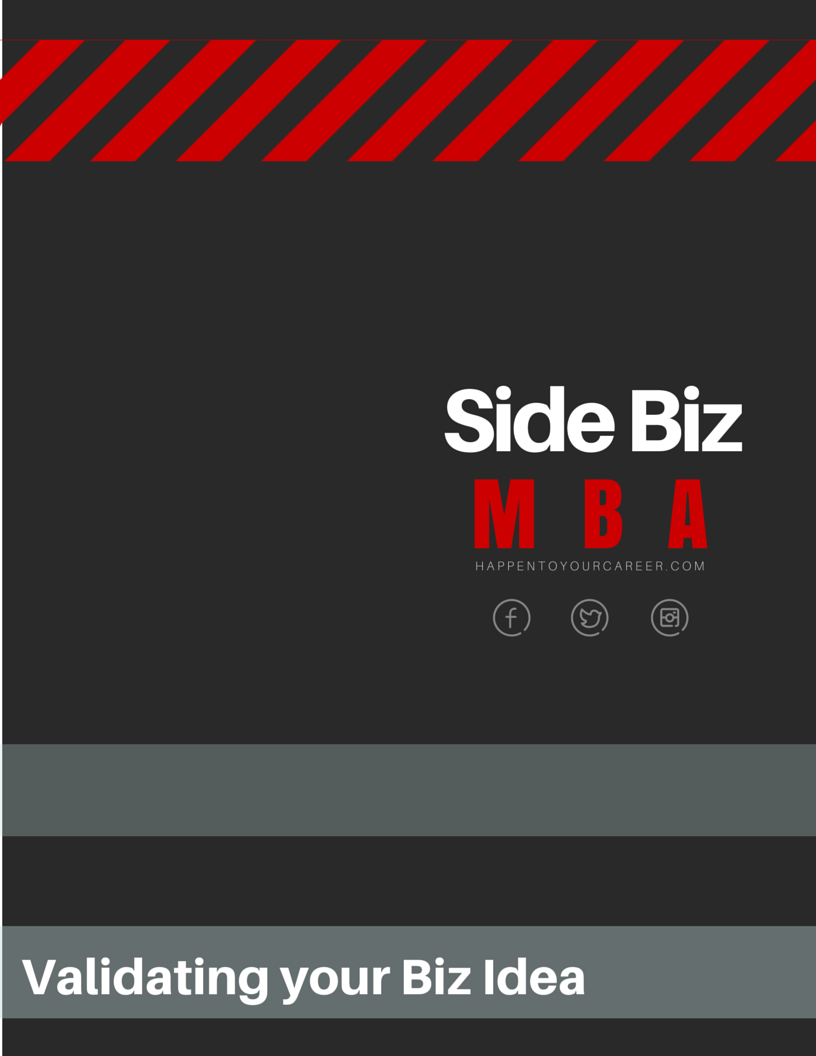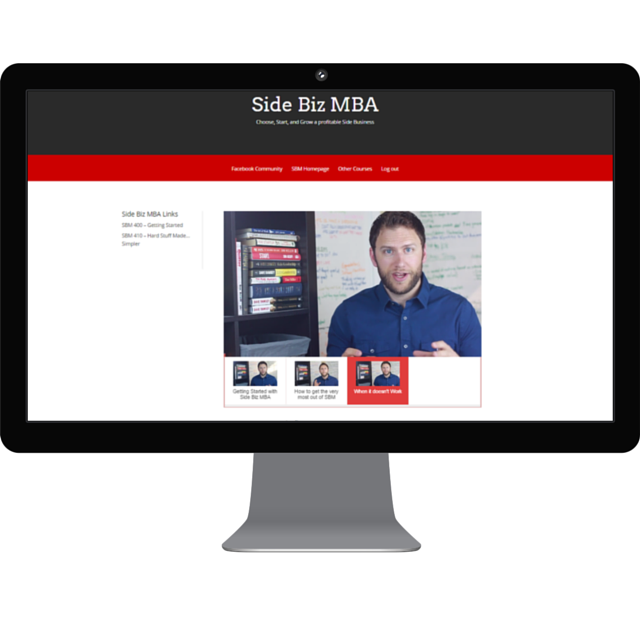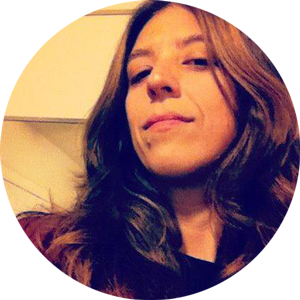 I decided…being debt-free will bring me the freedom I need to fully pursue everything and anything that comes my way.  I realized in this process of self-discovery that in order to accomplish this, I absolutely needed to bring in a second stream of income.
I decided to take my love for social media, marketing, organization, and personal development and create a business for myself.  I reached out to a podcaster I'd been following and asked for guidance in starting a virtual assistant business and I gained my first client!  More recently, I found my second client the same way!
I love the work (again, it really doesn't feel like "work") because it combines skills I enjoy using and developing and because I get to help out the very folks who've helped me so much!  I also know that what I'm learning "on the job" will serve me in the future as I build my own online business.
Tracey Minutolo
Started a "Virtual Assistant Business"
Scott Barlow has been a tremendous help in bringing focus to my business. Scott enlightened my path towards concentrating on my strengths and doing what I love. I no longer wander around the block searching for what comes next. Now, I cut across the lawn like Schneider's dog to get right at the work I do best. I recommend Scott Barlow to anyone who wants clarity about what they should be doing, and the next step to make your business successful.
Jody Maberry
Began a Copywriting and Marketing Business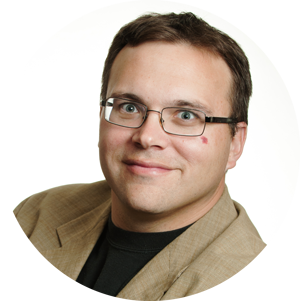 Some other things you want to know
SBM is designed to work with your schedule. After running businesses on the side and working with others doing the same thing, I've realized that it has to be flexible.
This means that if you go on vacation or attend a wedding or whatever, then you won't be behind.
One new module will open each week for 8 weeks and they are designed to be completed in order but the timing is up to you. When you're ready to access the HD videos or lessons on audio or the worksheets and other resources, they will be there for you at any time.
At the same time we will push you to take those actions, because learning without applying this information isn't useful and won't help you begin a business.
The reasons that most small businesses fail
You've heard the statistics right? new businesses fail because the soon to be business owners go purchase everything that they are possibly going to need to run the business all at once and then make a big deal about opening up shop and then open up their doors and expect customers to just flow in.
They have very little understanding of their target market

They don't understand how they are going to find their customers (and think their customers are going to find them!)

They don't have a good concept of healthy routines to run a business

They think about the short term customer, NOT the long term relationship of repeat customers and referrals
When you combine all this together with the fact that they probably just spent way more money that what they needed to (and in some cases have even taken on a bunch of debt!) it creates this pressure to sell something, …anything, that causes them not to succeed.
One of the most valuable pieces of this course is that I will teach you what you DON"T have to do right away and what you DON'T have to worry about at first.s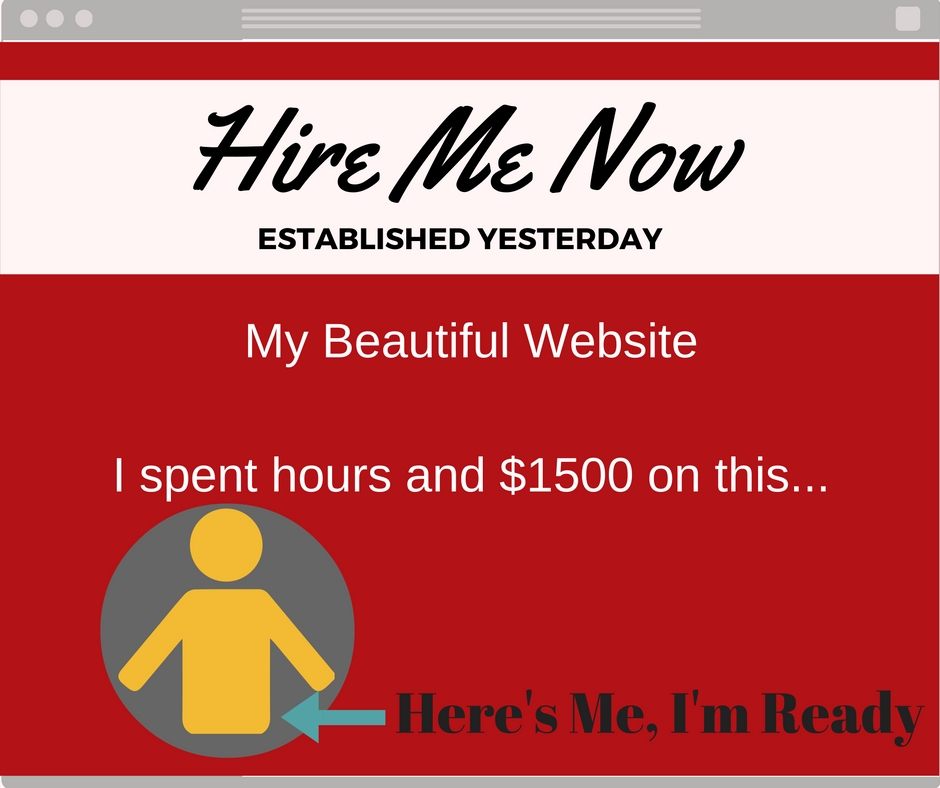 Don't "play" business, start and run a business!
I get emails all the time that say: I just got my website up, my business license, my biz cards and I'm almost done with the spreadsheets so I can organize everything. 
I email back and say "awesome how many customers do you have" 
The answer is almost always "None yet" or "I'm working with a couple people for free first" 
There is nothing wrong with that, but that's not a business, it's a hobby. 
You can pay for the extra fancy website after you have made money and have lots of testimonials to put on it!
I help you focus on what matters most
If you're concerned with "looking like you have a successful business" before you have even made your first dollar, then this is not the course for you.
If instead you want to learn how to hone in on the practices and actions that are going to cause you to get your first customers and and do so in a way that brings you profit then this course is very likely for you!
When you focus on the stuff that actually matters you get the experience (like none other!) of growing a profitable side business and then that paves the way for you to focus on the more advanced steps (if you want to!)
I want to set you up so that you have the choice!
What's Covered in Side Biz MBA?
Module 1 and 2: Setting the foundation to make everything else easier later
Creating the time to work on the business (where there wasn't time before)
Debunking the myths about time and money (and how it really works)
What do you have to worry about when starting a business (and what doesn't matter right away or at all)
Learning the basic starter business ropes
The quickest (and healthiest) pathway to starting
How to help make it easier for the people that matter in your life to support you in this business (significant other , family, etc)
Discipline sucks, How to make it easier to do it anyway!
Module 3 and 4: Your Business Idea- Selecting the right business and product/service idea for you
Choosing a business that gets you excited and matches your lifestyle
How to streamline your choice and eliminate the options that aren't a fit
Validating that an idea will work before you spend all the time and money to produce it.
The upfront work- How to save yourself months or years of time and money
What you don't need to figure out right away (the time wasters of business ideas)
How to know if you have the right one
Charting development of your product or service (the plan)
Module 5 and 6: Reaching your target market and customers- Marketing and Sales (the backbone of your business)
Where to find your customers (going to where they hangout)
Selling like crazy (without feeling like a used car salesman)
Building relationships with influencers that can connect you to your target market
What to charge (the question that nobody is comfortable with…and the answers)
Module 7 and 8: Growing your business
Finances for your business starting out
Working with contractors, businesses, and outsourcing
Hiring: Who, how, and when
Leveraging technology and systems to do exponentially more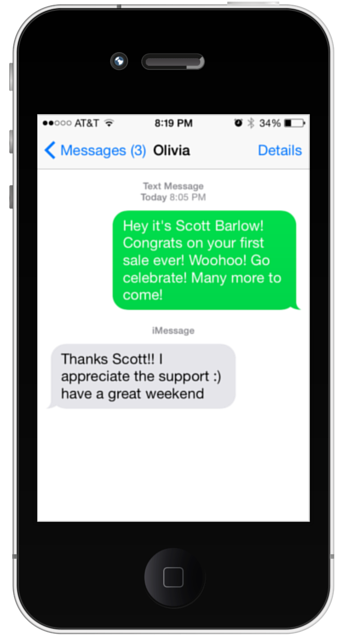 Meet Your Side Biz Coaches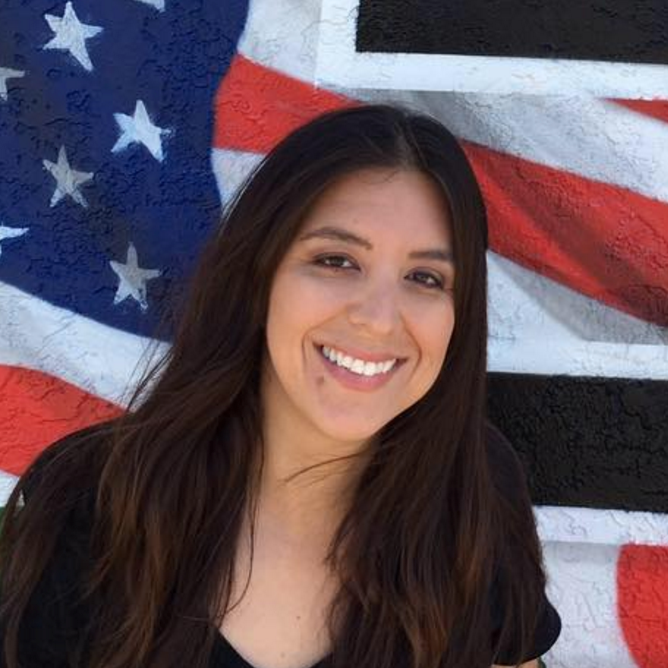 SBM Coach + Teacher
–Tracey Minutolo
I believe in the power of the side hustle, side business, side stream, or side gig as a portal to possibility." 
As a means to get out of debt once and for all

As an avenue to building an income stream outside of your day job –  that you control

As an opportunity to bring something to the world that is meaningful to you

As a vehicle to discover and move to the work you were meant to do
Her Stats:
Tracey has co-founded a for cause organization, began a side biz, changed side businesses and with the profits removed most of her debt… all while having a full time job! Now she coaches others to do the same.
She has worked hand in hand with the HTYC team since 2014 and helped us create Side Biz MBA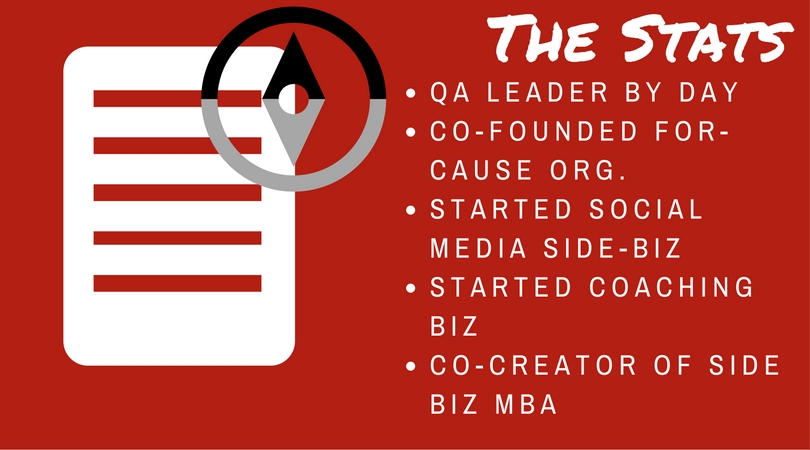 What's needed from you to make it successful
To start a successful side business (and use this course to do it) you're going to need 3-5 hours a week to learn and apply the foundations (from there I'll show you how to free up more time to devote to building your business)
You will also need to be open to understanding the following:
No matter how much I show you exactly what to focus on, you still have to do the work.
If you are unwilling to put in the time, that's no problem but then please don't purchase SBM.
You will also have to be willing to get outside of your comfort zone.
I can show you exactly how to find customers, develop sales, keep your customers very happy, but then (again) you still have to do it!
This is a step by step system (even with built in support to help when it gets hard… and it will not be easy) but I can't want it more than you want it or force you to take action.
Only you can do that part for yourself.
I'm telling you this to be very clear, and because most other people won't!
I want to help you decide on, start and grow a side business to profit but you won't get there unless you are willing to take action!
Other ways to start a side business
To make sure this is the right solution for you before you enroll, I want you to know there are other ways to go about this, (Not just SBM)
#1 Get a coach
A good business coach should help you easily earn 3-10 times more than whatever you pay them. I have benefitted from coaching for years and do lots of coaching myself. This is a viable option for some people. A good coach will charge a minimum of $100 per hour (I personally charge $300 per hour)
You will get all the same benefits of the course but the course also covers hours and hours of material, live group time and constant access to me and our side business community!
20 hours of coaching will cost you $2000 (on the cheap side)
#2 Get a MBA or a Masters level degree that specializes in entrepreneurship
at most institutions this is going to cost from $20,000 (University of South Florida or University of Oklahoma) or $50,000+ (Stanford or Columbia University)
This typically takes about two years and afterward you get some additional letters after your name.
Some programs are very good and will require you to get practical experience as you go through, others don't do as good of a job and will leave you unprepared for how developing and growing a small business actually works.
#3 Trial and Error (jump in and just start by getting experience!)
I personally have spent 5+ years with my own businesses and about 10 years running and growing other people's businesses.
Trial and Error is how I have learned.
It's possible but I will tell you it's not the easiest way to start a business. In fact it's downright difficult and frustrating. But if you choose to do this route get prepared to spend countless hours going down roads that really don't matter all that much but you don't realize that until later on (palm to forehead)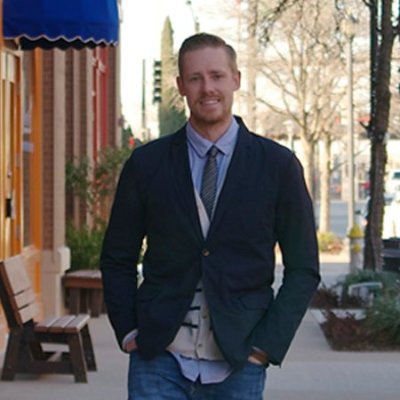 "Scott has made a huge impact on my life and business.  I reached out to him early on when starting my website and he provided clarity and guidance to grow.  He has treated me like a trusted friend and I consider him to be one of my greatest assets and resources!"
Mark McClung
Side Biz: MyDailyMark.com (Speaking and Coaching)
When I first met Scott, I was impressed by what he had accomplished in his business, while still working full-time in corporate management. I knew I needed to talk to him to learn exactly how he was doing it. I was struggling to find time for my business, with my corporate job taking up most of my time and energy. Scott helped me to realize that I wasn't leveraging the time I had in the mornings. Once I started a new morning routine, I was able to consistently produce each week and my traffic immediately went up on my website.
When I had another call with Scott I learned that he was able to connect with influencers online. He was able to attract highly targeted visitors to his website using partnerships with influencers and his podcast. I decided to start a podcast and I was also able to connect with bigger influencers and increase my traffic even more. After being a guest on Scott's podcast, I landed my first sale! Scott is a huge reason for my success in the short amount of time I have known him.
Thanks for everything Scott! You've been a huge inspiration to me.
Olivia Gamber
Side Biz: OccupationalOlivia.com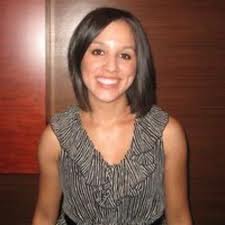 "I had the pleasure  of being in business with so and so and their great!"   I feel phrases like this are often written and unfortunately less often true than said.  In fact,  a bowl of frosted flakes with a larger than life tiger jumping out of a cereal box saying a similar phrase sometimes has more authenticity.
This is to preface my statements, and very clearly say that some say it; I mean it.
I had the pleasure to be in business over 10 years ago with Scott Barlow.  A big part of what made it great is his great communication skills.  He listens. He seeks to understand, to find common ground and to explore options.  He used these strengths to adapt in our industry at the time and grow the business substantially in a short period of time.  This was over a decade ago.  Imagine what he's good at now.  I'll continue to check his ego at the golf course from time to time.  Now check yours if you don't have all the answers and need a good coach!
Scott Shaw
Vice President, College Pro Ltd.
"Scott has been extremely supportive and helpful with growing my
business. With his help, I have been able to build a better brand
and get in touch with my market. He really cares and wants to see
you succeed."
Brandon Nicholas
AresArmory.com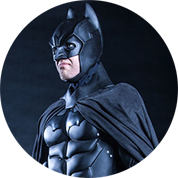 Will this work for you (My Guarantee)
I want to get you results. (PERIOD)
But I also want to make this an easy decision for you if you have been thinking of starting a business on the side.
I will take on 120% of the risk. What does that mean?
When you enroll in Side Biz MBA you can go through all 8 weeks of the course prior and still return it if you don't like it. I give you 60 days to decide if it's the right thing for you!
I don't stop there though, I guarantee that when you take the steps that I teach in the course you will make back the cost of the course in 6 months or less.
If you don't, me or my team will get on the phone with you to help work out what's keeping you from being profitable. Then if you're still not finding success, just show me that you have done the work and I will refund your money plus an additional 20% extra.
Why would I offer that? Nobody offers a guarantee like that
2 reasons
1) This stuff works: It's not my first rodeo, I know that I can help you have success choosing your business, starting it and making it profitable if you follow what I teach in SBM. I have done it and I have helped many others do the same!
2) I know that you have the potential inside of you to start your business, I know how rewarding it can be to build a business that matters to you and changes other people's lives. I don't want a few hundred dollars to hold you back from starting your journey!
Think about what it could mean if you could start your side business and simply grow it to an extra $1000 per month.
Once you do that, if you want to keep going it becomes within reach to do 2K, 4K, 7K or more a month!
That's when you get to decide if you want to keep it as a fun side business or make it your main gig!
Here's what you get
The full Side Biz MBA Course with a lifetime membership- The step by step course that guides you from choosing a business to starting it and growing it to the level of profit you want!
HD Videos, complemented with audio, and worksheets – Whether you're in front of your computer watching video or in your car commuting to work listening to the audio, we make it easy to learn in the way that you learn best.
Full Support Community- Have a question for us? wondering if other people who are starting a side business are going through the same thing as you? We have a private Facebook group that allows you to have access to me our SBM coaches, guest teachers and an entire group of people that are going through the exact same thing as you!
BONUS: 1 Hour personal business coaching with Tracey (SBM Coach) – Choose how and when you want to use it, I can help you make the decision on what type of business you want to start, figure out how to start selling to customers or even how to grow it now that you have revenue coming in the door. It's your choice!
BONUS: Access to Figure Out What Fits (worth $397)- This is our flagship course that helps you decide what you want in your life then build your career around it. (perfect for getting started and deciding what type of side business fits you!)
To enroll and get instant access to the Side Biz MBA, Figure Out What Fits, and our Private Community on Facebook, then simply click below to purchase
Side Biz MBA Curriculum
Self Guided System
Complete Side Biz MBA package

4 Hour Side Biz Coaching with SBM Coach

Weekly Mastermind Group Coaching

Bonus: SBM community and private Facebook group

Bonus: Figure Out What Fits: Life Design course
Side Biz MBA + Coaching Package
High Support + Best Value
Complete Side Biz MBA package

4 – sixty minute coaching sessions with SBM Coach

Weekly Mastermind Group Coaching

Bonus: SBM community and private Facebook group

Bonus: Figure Out What Fits: Life Design course
Side Biz MBA Mastermind
Weekly Group Coaching
Complete Side Biz MBA package

Weekly Group Coaching Session

4 Hours Side Biz Coaching with SBM Coach

Weekly Mastermind Group Coaching

Bonus: SBM community and private Facebook group

Bonus: Figure Out What Fits: Life Design course
Secure Encrypted payment via Paypal, Visa, MC, Amex, Discover

Want a payment plan? Click here to see our other payment options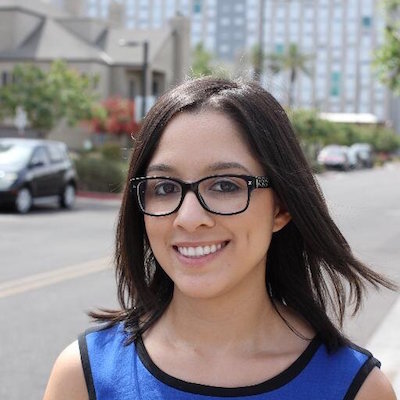 "I wanted to update you that I got my first sale and it's all thanks to you!
…I've already learned a ton from you and I hope to someday return the favor."
Olivia Gamber
Started a Side Business Helping professionals get promoted
Some other questions you might have
What if I have a vacation or a wedding... or I'm on a cruise to Alaska... or get sick during the middle of the Course?
SBM is designed to be self paced and for you to work through it on your time! So if you take a trip to Peru or you're in a wedding on Week 3, it's no big deal. Pick up where you left off when you get back!
Even the live sessions will be recorded for you to make sure you can benefit from them!
Do I need a lot of money to start a business on the side?
If you are looking to find investors or finance a business, this is probably not the right course for you!
We teach you to build a healthy biz from the ground up while minimizing the risk. We also people how to build businesses with little or no money tied up until you have a proven and profitable concept!
When does it start?
The first module will be open for you on Monday July 20th.
Until then as a bonus we provide you access to our premium course "Figure Out What Fits". This works for you to help really define the life you want and what is important to you!
You will also get a few sneak peaks along the way!
Side Biz MBA Curriculum
Self Guided System
Complete Side Biz MBA package

 

1 Q & A Group Coaching Webinars

1 Hour Side Biz Coaching with SBM Coach

Weekly Mastermind Group Coaching

Bonus: SBM community and private Facebook group

Bonus: Figure Out What Fits: Life Design course
Side Biz MBA + Coaching Package
High Support + Best Value
Complete Side Biz MBA package

4 – sixty minute coaching sessions with SBM Coach

Weekly Mastermind Group Coaching

Bonus: SBM community and private Facebook group

Bonus: Figure Out What Fits: Life Design course
Side Biz MBA Mastermind
Weekly Group Coaching
Complete Side Biz MBA package

Weekly Group Coaching Session

4 Hours Side Biz Coaching with SBM Coach

Weekly Mastermind Group Coaching

Bonus: SBM community and private Facebook group

Bonus: Figure Out What Fits: Life Design course
Secure Encrypted payment via Paypal, Visa, MC, Amex, Discover

Want a discount for paying in full? Click here to see our other payment options