Start the perfect business for you, on the side of your job
Choose your business, Start it and grow it to profit in 6 months or 120% of your money back
Choose a business that Fits You!
Start by focusing on the right things!
Grow it to Profit... on the side...in your time!
Side Biz MBA enrollment is now closed
if your interested in our next enrollment drop me an email at scott@happentoyourcareer.com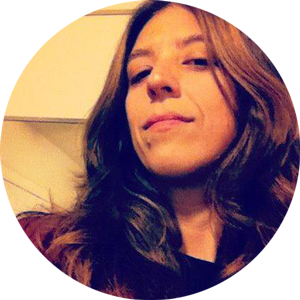 I decided…being debt-free will bring me the freedom I need to fully pursue everything and anything that comes my way.  I realized in this process of self-discovery that in order to accomplish this, I absolutely needed to bring in a second stream of income.
I decided to take my love for social media, marketing, organization, and personal development and create a business for myself.  I reached out to a podcaster I'd been following and asked for guidance in starting a virtual assistant business and I gained my first client!  More recently, I found my second client the same way!
I love the work (again, it really doesn't feel like "work") because it combines skills I enjoy using and developing and because I get to help out the very folks who've helped me so much!  I also know that what I'm learning "on the job" will serve me in the future as I build my own online business.
Tracey Minutolo
Started a "Virtual Assistant Business"
Scott Barlow has been a tremendous help in bringing focus to my business. Scott enlightened my path towards concentrating on my strengths and doing what I love. I no longer wander around the block searching for what comes next. Now, I cut across the lawn like Schneider's dog to get right at the work I do best. I recommend Scott Barlow to anyone who wants clarity about what they should be doing, and the next step to make your business successful.
Jody Maberry
Began a Copywriting and Marketing Business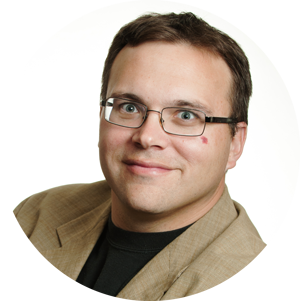 Some other things you want to know
SBM is designed to work with your schedule. After running businesses on the side and working with others doing the same thing, I've realized that it has to be flexible.
This means that if you go on vacation or attend a wedding or whatever, then you won't be behind.
One new module will open each week for 8 weeks and they are designed to be completed in order but the timing is up to you. When you're ready to access the HD videos or lessons on audio or the worksheets and other resources, they will be there for you at any time.
At the same time we will push you to take those actions, because learning without applying this information isn't useful and won't help you begin a business.
The reasons that most small businesses fail
You've heard the statistics right? new businesses fail because the soon to be business owners go purchase everything that they are possibly going to need to run the business all at once and then make a big deal about opening up shop and then open up their doors and expect customers to just flow in.
They have very little understanding of their target market
They don't understand how they are going to find their customers (and think their customers are going to find them!)
They don't have a good concept of healthy routines to run a business
They think about the short term customer, NOT the long term relationship of repeat customers and referrals
When you combine all this together with the fact that they probably just spent way more money that what they needed to (and in some cases have even taken on a bunch of debt!) it creates this pressure to sell something, …anything, that causes them not to succeed.
One of the most valuable pieces of this course is that I will teach you what you DON"T have to do right away and what you DON'T have to worry about at first.
I also role model this for you in every aspect of SBM (even in the Beta Course Design and Flow!)
It's not more than is needed to communicate, sell, teach and cause others to succeed and doesn't waste time with the stuff that doesn't matter right away (like most first time business owners do)
At the same time I will also teach you the advanced stuff, like how to create systems and help to automate your processes in your business, or how to find and pay people to contract out different pieces of your business that you don't want to do or aren't great at.
Guess what though, there's no reason to do any of that until you are actually earning profit in your side business!
I help you focus simply on what matters most
If you're concerned with "looking like you have a successful business" before you have even made your first dollar, then this is not the course for you.
If instead you want to learn how to hone in on the practices and actions that are going to cause you to get your first customers and and do so in a way that brings you profit then this course is very likely for you!
When you focus on the stuff that actually matters you get the experience (like none other!) of growing a profitable side business and then that paves the way for you to focus on the more advanced steps (if you want to!)
I want to set you up so that you have the choice!
What's Covered in Side Biz MBA?
Module 1 and 2: Setting the foundation to make everything else easier later
Creating the time to work on the business (where there wasn't time before)
Debunking the myths about time and money (and how it really works)
What do you have to worry about when starting a business (and what doesn't matter right away or at all)
Learning the basic starter business ropes
The quickest (and healthiest) pathway to starting
How to help make it easier for the people that matter in your life to support you in this business (significant other , family, etc)
Discipline sucks, How to make it easier to do it anyway!
Module 3 and 4: Your Business Idea- Selecting the right business and product/service idea for you
Choosing a business that gets you excited and matches your lifestyle
How to streamline your choice and eliminate the options that aren't a fit
Validating that an idea will work before you spend all the time and money to produce it.
The upfront work- How to save yourself months or years of time and money
What you don't need to figure out right away (the time wasters of business ideas)
How to know if you have the right one
Charting development of your product or service (the plan)
Module 5 and 6: Reaching your target market and customers- Marketing and Sales (the backbone of your business)
Where to find your customers (going to where they hangout)
Selling like crazy (without feeling like a used car salesman)
Building relationships with influencers that can connect you to your target market
What to charge (the question that nobody is comfortable with…and the answers)
Module 7 and 8: Growing your business
Finances for your business starting out
Working with contractors, businesses, and outsourcing
Hiring: Who, how, and when
Leveraging technology and systems to do exponentially more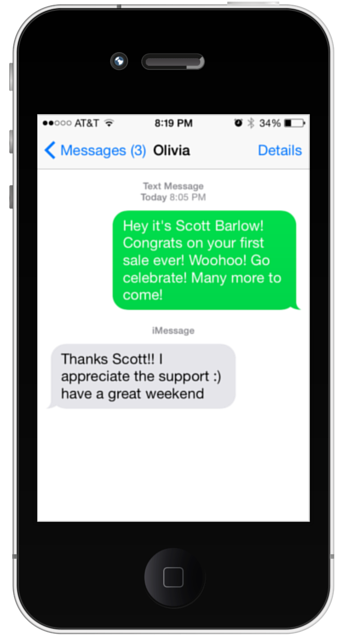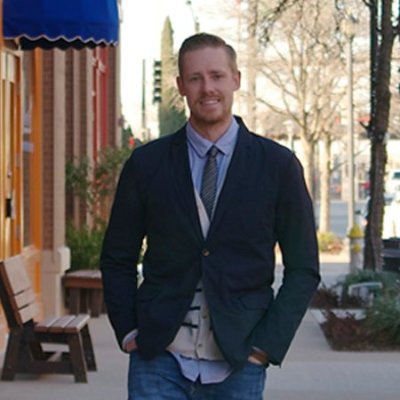 "Scott has made a huge impact on my life and business.  I reached out to him early on when starting my website and he provided clarity and guidance to grow.  He has treated me like a trusted friend and I consider him to be one of my greatest assets and resources!"
Mark McClung
Side Biz: MyDailyMark.com (Speaking and Coaching)
When I first met Scott, I was impressed by what he had accomplished in his business, while still working full-time in corporate management. I knew I needed to talk to him to learn exactly how he was doing it. I was struggling to find time for my business, with my corporate job taking up most of my time and energy. Scott helped me to realize that I wasn't leveraging the time I had in the mornings. Once I started a new morning routine, I was able to consistently produce each week and my traffic immediately went up on my website.
When I had another call with Scott I learned that he was able to connect with influencers online. He was able to attract highly targeted visitors to his website using partnerships with influencers and his podcast. I decided to start a podcast and I was also able to connect with bigger influencers and increase my traffic even more. After being a guest on Scott's podcast, I landed my first sale! Scott is a huge reason for my success in the short amount of time I have known him.
Thanks for everything Scott! You've been a huge inspiration to me.
Olivia Gamber
Side Biz: OccupationalOlivia.com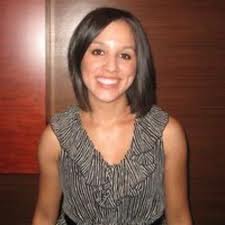 "I had the pleasure  of being in business with so and so and their great!"   I feel phrases like this are often written and unfortunately less often true than said.  In fact,  a bowl of frosted flakes with a larger than life tiger jumping out of a cereal box saying a similar phrase sometimes has more authenticity.
This is to preface my statements, and very clearly say that some say it; I mean it.
I had the pleasure to be in business over 10 years ago with Scott Barlow.  A big part of what made it great is his great communication skills.  He listens. He seeks to understand, to find common ground and to explore options.  He used these strengths to adapt in our industry at the time and grow the business substantially in a short period of time.  This was over a decade ago.  Imagine what he's good at now.  I'll continue to check his ego at the golf course from time to time.  Now check yours if you don't have all the answers and need a good coach!
Scott Shaw
Vice President, College Pro Ltd.