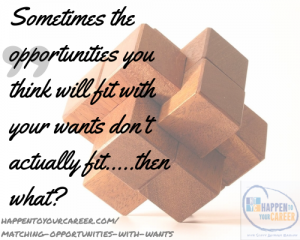 Today Scott and Mark talk about how to match up what you want for your career with the opportunities available.
If you haven't listened to the Podcast episodes in this series, go back and do so!
026: What Are Your Strengths Part I
027: What Are Your Strengths Part II
028: What You Want – It's Not What You Think
029: Do You Know What You Want in Life?
We also mention our free two-week email course that will walk you through the process of determining what you want.
If you have not done so, sign up for that here.
[Tweet ""It's NOT ok to rule out opportunities because you don't think it's possible""]
In this episode we assume that you've spent the time and done the work to determine what you want in life.  If you haven't, go back and listen to those podcasts and figure out what you want!
If you missed the #ShamrockShakeup webinar that Mark mentions in the podcast, CLICK HERE to watch the recording of it.
Sometimes the opportunities you think will fit with your wants don't actually fit.
Matching your wants with your opportunities is alot like the matching toy that kids play with…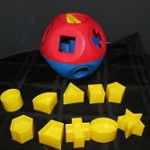 Matching these opportunities and wants takes time and work…you'll have to do some work and some research.
Moving towards work that you love is often a multiple step process.
Sometimes it's a process of relieving some of the contraints of a job in order to be able to take the next step forward…i.e. get out of a job that requires a lot of hours so you can move forward in your career.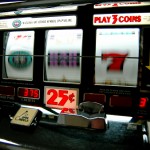 Your career journey is like playing a slot machine……but a really big one…
As you start to line up opportunities, don't rule anything out!! 
Go back and listen to the other episodes listed above for ideas or sign up for the free two week email course… to work through this process of determining what you really want.
Question: What opportunities have you found that match with your wants?