Thanks for enrolling in the Work You Love: One Stop Introductory Course! We appreciate you letting us be a part of your career journey.
Below you will find all the sections of the course. If you missed one take the time to go through it by clicking below.  Also remember the ONLY way you get to work you LOVE is by clearly defining the direction you want to go and regularly getting out of your comfort zone.
So give it some practice right now leave us a comment on each post… be honest with yourself and the rest of world. Practice declaring what you want! It's a hard skill to master, but when you know what you you want "the universe conspires to make it happen!" – Paulo Coelho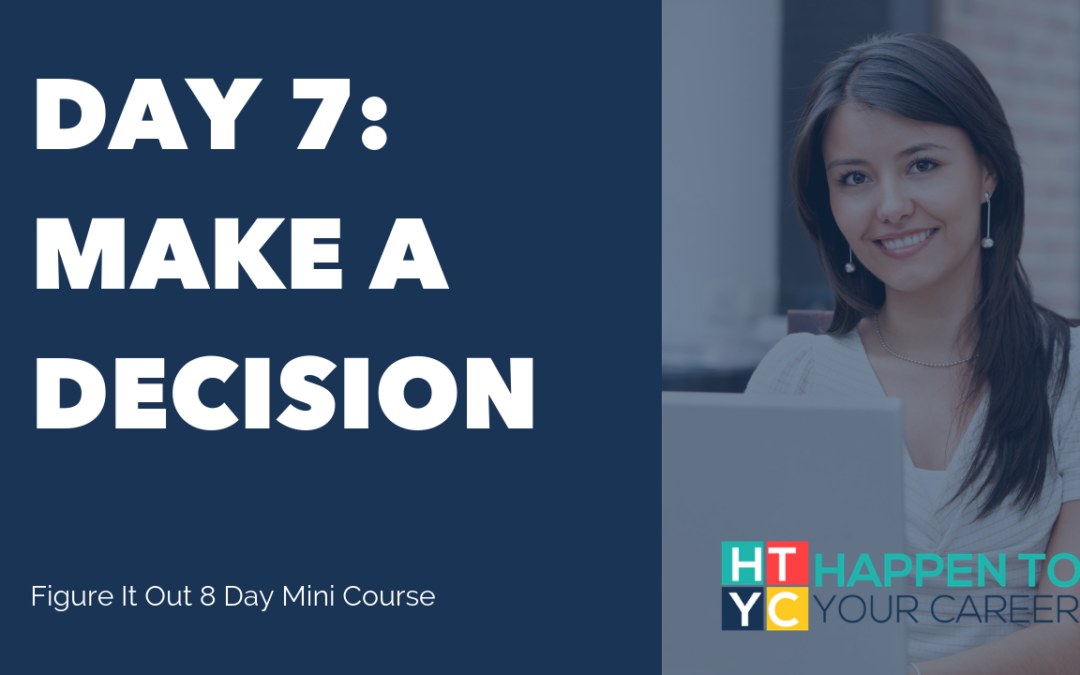 This post is Day 7 of the Figure It Out – 8 Day Email Course. If you haven't already signed up to get access to all the days, you can do that here. If you're already signed up and loving this free resource, share it with someone else who needs it. "If you want to make...