Professional Career Coach
Self-Paced Training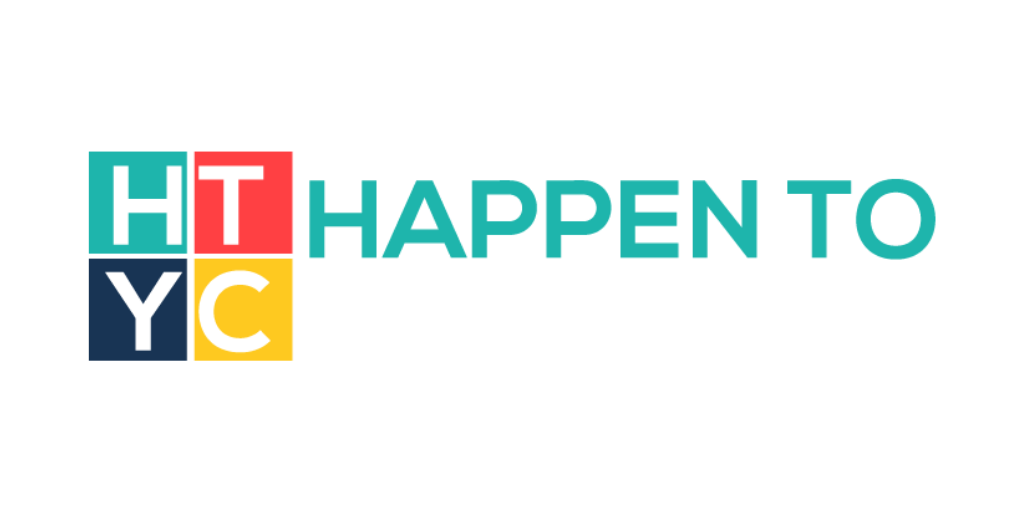 Turn The Career ConversationS
You're Already Having
Into A Meaningful & FLexible Career
(Or Business)
you were given a set of frameworks, proven by thousands of people already, to take the same types of conversations you're already having—those energizing moments where you get to help others change their lives and careers—and use those frameworks to:
Get the tools, confidence, and credibility to help more people
We've created the world's first and ONLY Career Coaching training and certification that guarantees you will leave with your FIRST client. We give you everything you need to go forth and continue finding the types of people you want to work with so you can make an even greater impact.
Be your client's career transformation hero, no matter what situation they're in
We can show you how to help a wide variety of people, no matter what stage of their career they're in, and become more efficient and effective as a coach. Plus, instead of putting all the pressure on yourself to give them the right answers, we'll show you how to help your clients uncover the answers they already have hidden inside them.
Craft a lifestyle that perhaps you've only dreamed of…until now
Imagine being able to call your own shots and unlock new levels of freedom, all while doing the type of work you love. I personally work from a quiet local coffee shop 4 times a week and take my family to another country for a month each year. What does freedom look like for you? We want to help make that your new reality!
The reality is, without learning what modern coaching methods actually work and without a streamlined approach for consistently delivering results to your clients and/or get NEW clients…there's a whole lot of trial and error to work through.
But doing so can be more straightforward and happen a lot faster than you may think! Here's what happened for other people that found us and decided to put our Professional Career Coaching training and certification into practice:
From Zero Clients To An Entirely New Level Of Income And Freedom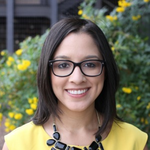 We helped Olivia get her very first clients, and then even more over the six months we worked with her!
From Zero Clients and $0 Coaching To Achieving Her $3,000 Goal Before Class Was Even Over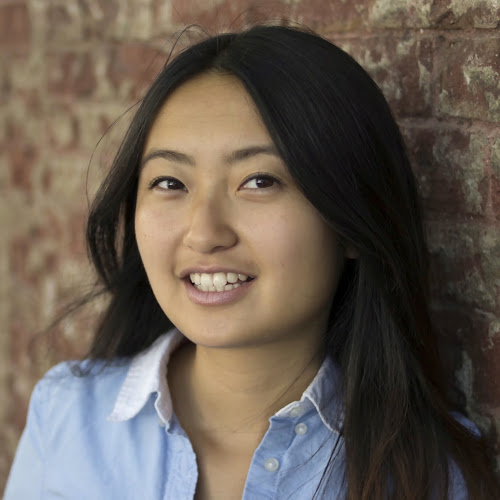 Mimi's initial goal was to make $3,000 from her coaching. By following our process, she was able to achieve that before 90 days were even up!
She went from ZERO clients to creating her coaching offer, getting clear on who she wanted to help serve, and learned how to close sales in a "non-salesy" way she felt good about.
"It's a little bit magical…"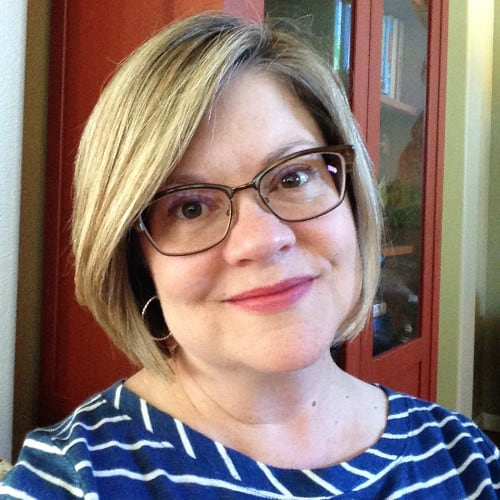 Karen Senger, reflecting on her overall experience:
"The training really gives you the skills and the tools and the actual practicing. It puts it all together and makes it happen and you start to really see how you can blend all of these different things together to help people to achieve their goals. And it's, it's kind of a little bit magical. The way it works, it's definitely an art and a science."
YOU'RE ALREADY "COACHING" WHY NOT GET PAID FOR IT?
You know you have the strengths and natural tendencies to coach others to career happiness. 

You can't help but see the strengths, talents, and good in others that sometimes they can't see themselves.

When you're at lunch with your friends or co-workers, you can't help but engage in "coaching" conversations. In fact

people already come to you for advice

.
What if you could spend most of your time having those types of conversations that you can't stop having anyways?
What if you had clients that happily paid you for your expertise and natural strengths every single day?
How would your life change?
TRANSFORM YOUR OWN LIFE…
WHILE HELPING OTHERS CHANGE THEIRS.
Work where you want, when you want.
As you run your own business, you'll feel empowered to make your own schedule that makes room for whatever means the most to you in life. We'll help you envision your ideal working situation and then identify the steps it takes to get there. (I live with the freedom of working from my home office, a local coffee shop, or on the other side of the world! My business provides the freedom and flexibility to focus on personal priorities—like family time and international travel—while also supplying happiness in my day-to-day work.) 
Call your own shots.
How many times have you disagreed but complied with a decision made by an out of touch supervisor? Make your own business decisions and know where your success comes from. 
Find fulfillment in creating value for the world.
You can love what you do, make a living (and thriving!) wage, AND make the world a better place. Imagine how you'll feel when a client tells you, "I could never have found my dream career without you!"
SKIP THE TRIAL-AND-ERROR PHASE
OF BUILDING YOUR BUSINESS.
Chances are you want to run a career coaching business, but you don't want to spend 10 years creating, developing, and refining your process. You want a tested framework that makes you 100% confident you can guide clients through a step-by-step process to their unique happiness.
Most coaches take years to work through areas like:
Learning to guide people through all the pressing career situations (like quitting their job, deciding the next best step for them, and negotiating to the top of the scale for pay)

Deciding how much to charge for services

Learning how to sell in a way that doesn't feel like a used car salesman
MAYBE YOU'VE ALREADY GOOGLED
THESE CERTIFICATIONS BEFORE…
Last time you searched for a career coach certification course, I bet you found the same thing over and over again. 
You click on the link to certifications and then…
You're disappointed when it looks like most of the sites look like they haven't been updated since the early 90's
But you don't judge (you're the "coach" type after all) and instead you persist and keep looking, reading, and perusing only to end up disappointed with 2 realizations:
You get to learn about being a coach but then what… what about the business side? What about building a coaching practice? What about marketing and attracting the clients that you're most excited to work with?

Why do most certifications not have anything to do with Career Coaching? 
I wondered these exact same things. And I realized that most of the estimated 53,300 coaches out there struggle with the business side. It also explained why as soon as our business began to become financially successful that I started getting emails like this: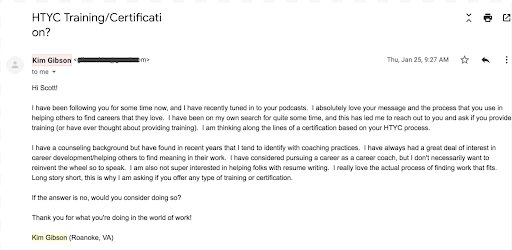 GAIN 15 YEARS OF EXPERIENCE IN ONLY 6 MONTHS.
I'm Scott Anthony Barlow. I'm the Founder and CEO of Happen to Your Career, and I've been training coaches since 2005 and working as a coach in many roles since 2003. 
I've helped thousands of people make successful career changes and hundreds of people start small businesses. I've also created one of the world's leading research backed career change methodologies. 
My mission is to change the way the world thinks about and does work. I want people to use their unique signature strengths as they make money and add value to the world.
I've also recognized that I can't help everyone find career happiness on my own. No matter how many people we earn the opportunity to help through Happen To Your Career, we simply don't have the capacity to serve everyone. I recognized we need to empower more people to provide this help. 
That's exactly why we've created a training and certification program. We want to use what we've learned over the last fifteen years to help other learn a framework for coaching and essentials for starting a business.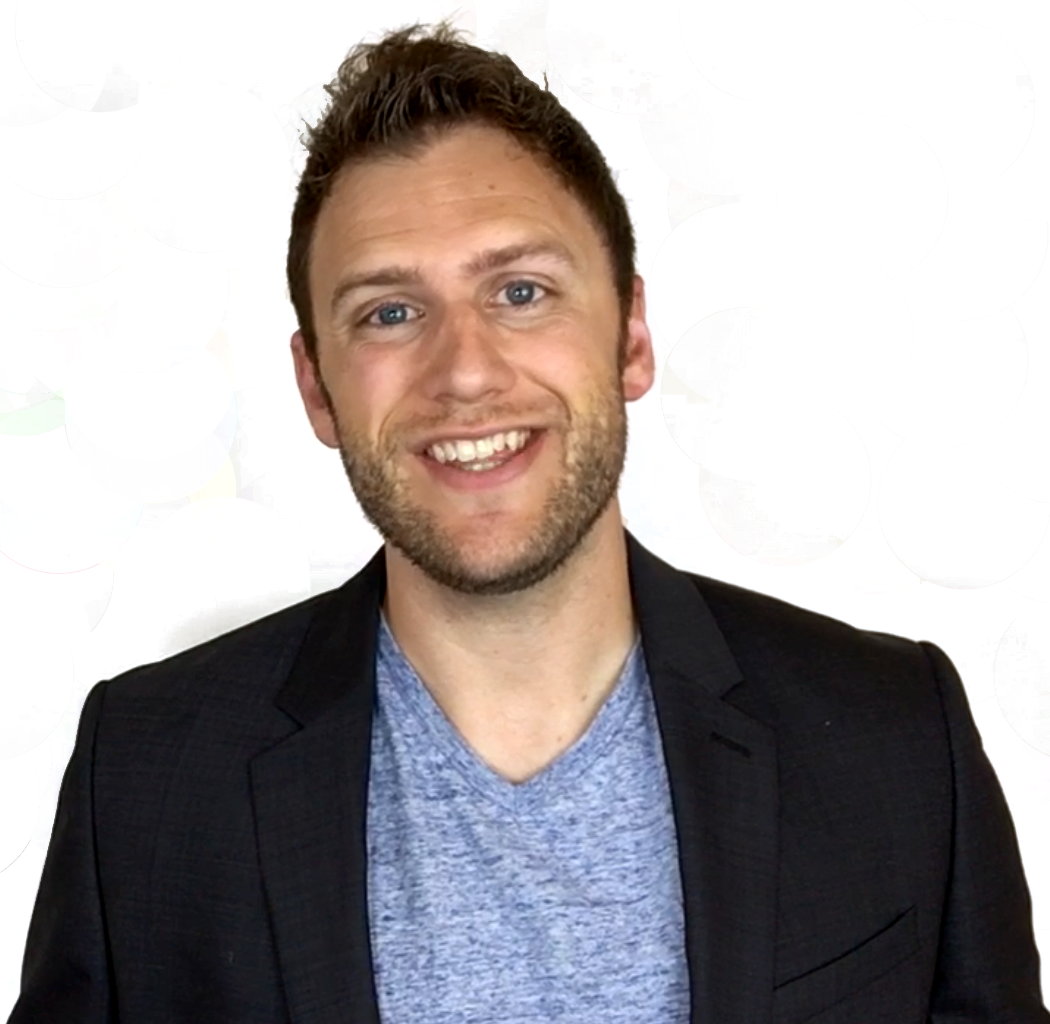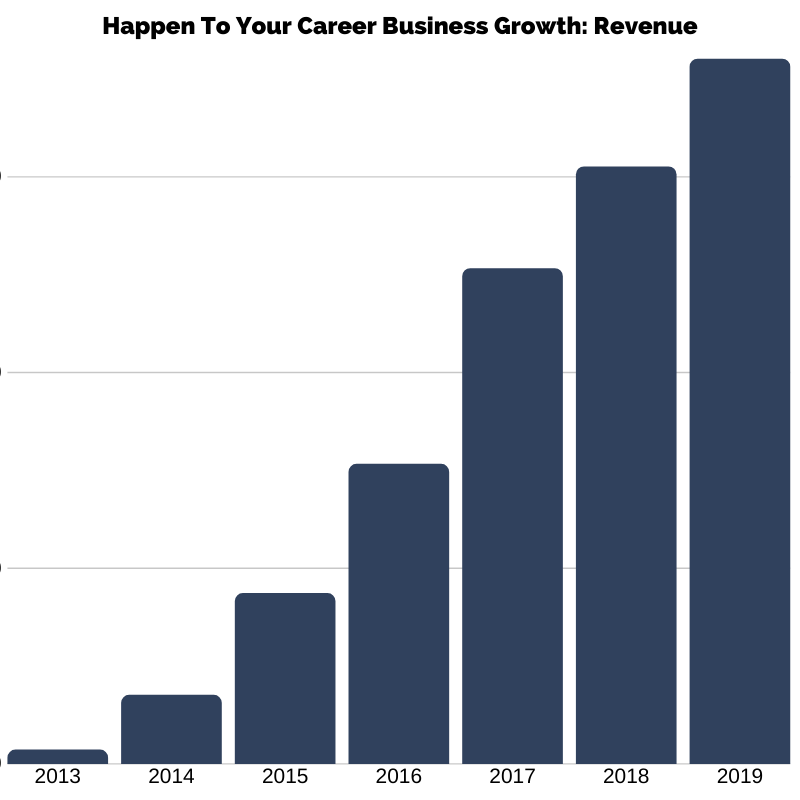 WHAT MAKES OUR SYSTEM WORK?
We believe it's incredibly important to create hands on, real stakes training, so you can apply what you've learned. We also know that it's the practice and application of the knowledge you'll gain that actually creates skills.
That way when a client says:
"I'm frustrated with my job and really want a career instead, but I have no idea where to start."
You'll already "know" what to do, but more importantly you'll have already done it too!
We do this through a combination of learning, training, practice, active application!
Experiencing the process for yourself (so you know what it feels like to be in the Clients seat)

"Real World Assessment" process after training is complete (for certification)
Using our processes and tools (understand which work for which situations)
Success Stories: From Amateur to Professional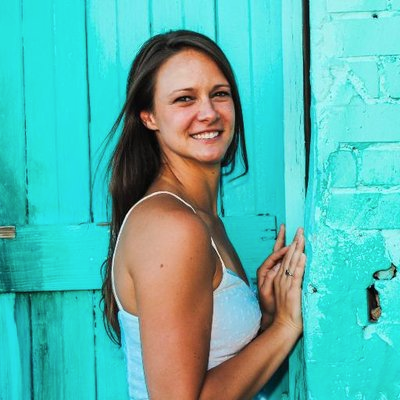 Tracy Timm of TracyTimm.com
Scott helped Tracy land her first client, and today, she is a leading voice on career change. In addition to running a successful career coaching business, she is often featured as a voice on workplace issues on networks including ESPN Radio, Fox News, and her local news segment, Morning Dose.
Mimi Zheng
 When Mimi joined the course, her main goal was to break even on her investment. Within 90 days of entering the course, she'd already accomplished that! Not only did she win over clients almost immediately upon implementing our process, but she also learned how to clearly define her ideal customer and then close the deal when she found the right individuals.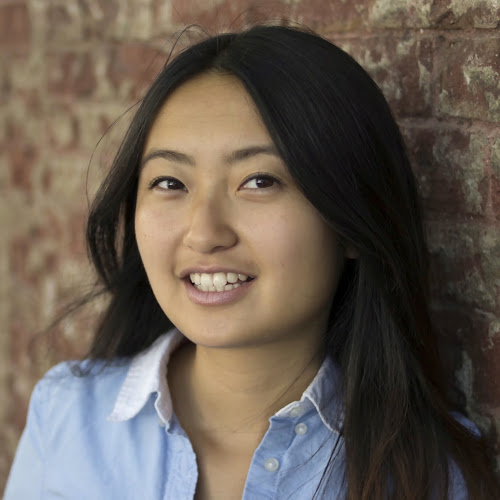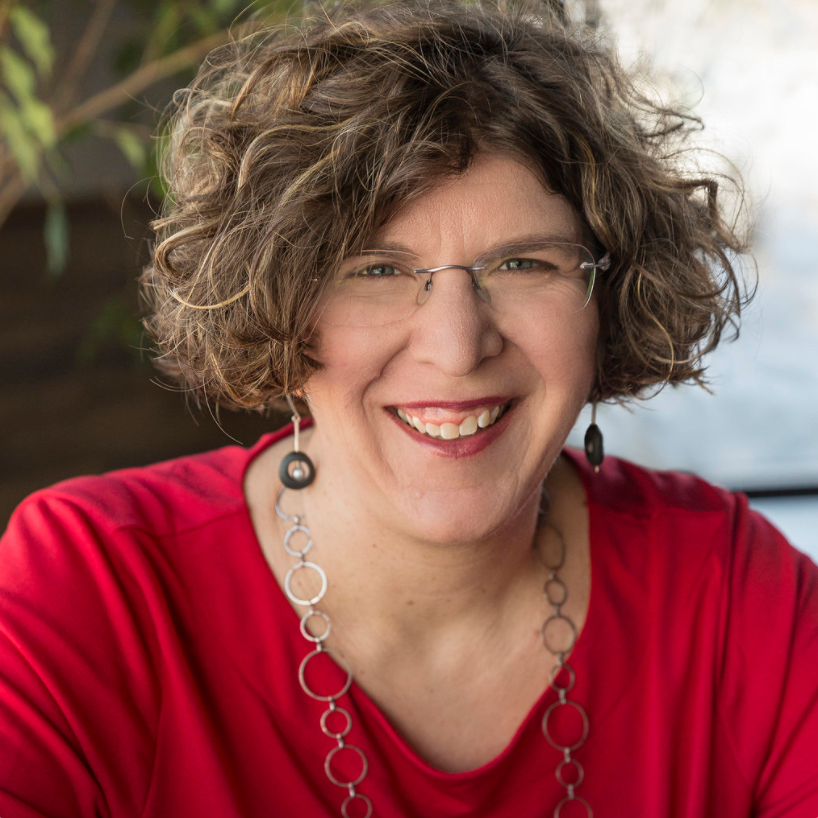 Michelle Robin of brandyourcareer.com
After Michelle started working with our team, she managed to land her biggest client of all time! Landing that first big fish was important because it made Michelle realize she could regularly charge what she wanted instead of lowering prices out of fear that people wouldn't think she was worth it. Today Michelle continues to set prices with confidence as she runs a full scale personal branding company.
David Mariano of http://financecareerlaunch.com/
We helped David, a finance expert, build out his plans to lead and mentor career seekers in the finance sector. After taking our advice on marketing plans, package prices, and a practical framework for coaching, he won over his first clients. Today, he continues to  find fulfillment through leading the next generation of leaders in finance.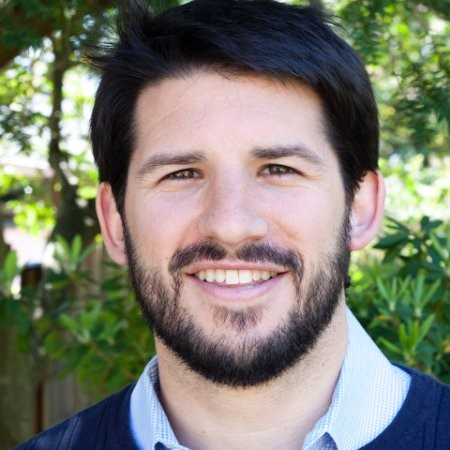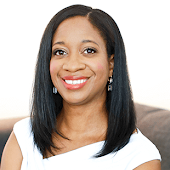 Kimberly Ramsawak of ProfessionalJetsetter.com
 Happen To Your Career equipped Kimberly to launch her own business and close the deal on her first premium clients. Kimberly is a perfect example of someone finding their unique specialty and turning it into a thriving business. Drawing from her own search for a career that enabled her to fly around the world, she has a strong platform for helping others transform travel daydreams into a reality.
Michael Of TheVelocityLabs.com
Michael was quickly climbing the ladder in a corporate world that bored him. His dad's battle with cancer and his son's upcoming birth made him rethink his life, and he realized he was made for more than a lifetime of career disillusionment. He joined our course, secured his first client(!), and set out on his new and exciting mission to help people find their maximum career velocity.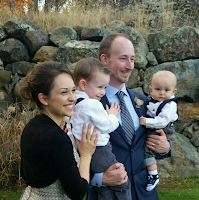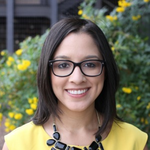 Olivia Gamber
When Olivia came to us, she was already an organizational psychologist fascinated with workplace dynamics. She had the books-based knowledge, but she needed to transform it into a business! We helped Olivia land her very first clients and then the next and the next and the NEXT! She transformed from an educated HR professional to an enthusiastic coach who helps people change their lives using the unwritten rules of career advancement.
The Training and Curriculum
Track # 1 – Career Coaching Mastery
Module 1: Understanding the Fundamental Coaching Competency Models
Mastering Happen To Your Career's Coaching Conversation Model and learn the step-by-step process to ace every interaction  

Learning the Situational Coaching Model and know when and how to seamlessly transition between roles to best serve your client

Understanding the common Mental Barriers all your clients go through and how to blast past them to breakthroughs
Module 2: Defining Clarity and Expectations For Your Clients 
Getting clarity and distilling down what's most important

Learning how to set expectations with your clients before you being working together and throughout the process

Holding accountability and gaining commitment right from the beginning
Module 3: Uncovering Your Clients Signature Strengths
Understand how and when to use all the coaching assessment used by Happen To Your Career

Applying the best methods and questions to specifically help your clients uncover their Signature Strengths and what's unique about them.

Using Happen To Your Career's unique Puzzle Method, master how to translate your client's Signature Strengths in the real world

Hone in quickly on what makes someone truly unique and valuable as a person Then help them see how to use these strengths in their career or career pivot.
Module 4: Construct A Compelling Career Vision
Determining what your clients actually want from their careers while no longer accepting what they no longer will accept

Utilizing Happen To Your Career's effective Ideal Career Process and how to strategically use to when focusing on the essentials to your client's careers

Applying the tools to build a pathway for your clients and get them to where they want to be in their careers

Help clarify what they want most out of their life (even when they don't yet know themselves).
Module 5: Designing Career Experiments
Learning the process to help your client's design experiments and "test drive" possible careers

Understand how to help your client step out of their comfort zone and take their take their Ideal Career and make it a reality  

Attach their inward talents and desires to the outward world (helping them identify where they can give and receive the most value)
Module 6: How to Build Plans that Make the Impossible a Reality
The HTYC process for creating plans that build momentum for your clients 

Get access to a wealth of resources for Branding, Building Relationships, Interviews, Resumes, and many more that you can use as tools with your clients to help them and make your life easier!
Module 7: Advanced Coaching Techniques (Created exclusively by HTYC)
Learn how to use less time in coaching, but still be more effective!

Draw boundaries that help create accountability and endear your clients to you (and cause them to keep coming back to pay for more coaching)
Coaching Toolbox: Get access to ALL of the tools we've created to run our own business with multiple coaches and thousands of clients. 
Coaching Conversations Templates: 

Client Agreements: Set the terms of coaching up front so you can be clear. Every time! 

Intake forms: Get everything you need to set your client up for success. Before you even start coaching.
Track # 2 – Coaching Business Accelerator
Module 8: Define Your Target Market (and get to know them better than they know themselves)
Getting ultra-specific on who you serve, what is their profile, what are their fears, pains, hopes, and goals that you can impact? 

Learn specific Market Research techniques to learn exactly what the people you want to help are thinking and the exact verbiage they use to communicate their problems that you can solve

Getting clear on who you do not serve so you can better attract people who love your message and are willing to invest in your services.
Module 9: Crafting a Compelling Coaching Offer and Package Your Services
Creating an offer that is based on the ideal client's big problem so they are eager to pay for the value you deliver. 

Learn how to effectively price and package that offer into a system/process solution that is concrete and has a high perceived value so that you can charge for the value instead of your time. 

Creating a service offering that has a high perceived value so you can make a decent living without serving tons of clients at once.

Positioning
Module 10:The Art of Closing The Sale
Learn how to have a conversation with your prospects in a way that continues to build trust and invites them to take the next step with you without high pressure sales tactics that don't work.

Get a sales process in place that works so you aren't left wondering what to say, how to guide the conversation, and ultimately, land more clients.
Module 11: Your First Clients
Where to begin looking for your first clients

Use the LHF (Low hanging fruit method) 

Learn to turn discussions and interactions into clients in an organic way. 
Module 12: Your Website and Starter Branding
Communicate with the market you want to reach and cause them to fall in love with you (or at least really really resonate with what you're saying!)

Learn the most important parts of your website (and what you don't actually need to worry about!) 
Module 13: Creating Your Client Attraction Magnet and Bring Quality Leads to You
Creating high value content that is directly in line with the problem you solve and the service you offer.




This content will be crafted in a way to build trust, credibility, authority, and convert cold leads into loyal clients that are willing to pay for your value.
Module 14: Automating Your Marketing System to Leverage Your Limited Time 
Create an automated process that will automatically nurture your new coaching leads and set you up with appointments with those prospects who are highly qualified and willing to invest in themselves.

Create a process that filters, qualifies, and helps you identify your future clients before you ever talk to them on the phone.
Module 15: Driving Traffic to Your New Coaching Client Marketing Funnel 
Learn several different ways you can start to drive traffic to your marketing funnel so that you can generate more leads. 

Understand how to market yourself online in a way that positions you as a thought leader, attracts people to you, and gives value to others.
Business Toolbox: 
Target Market Research Guides

Sales Call templates:

Accounting and Finance for the first year of your coaching business

Pricing and Positioning Reference Guides
Certification: It's more than a piece of paper.
The certification process takes place after the training program is complete and is a mentorship process that allows you to fully demonstrate that you are a confident coach using the methodologies and frameworks you've learned and practiced in the training. 
Certification is fully optional and NOT automatic, nor is it guaranteed. It is separate from the training itself. 
Why do you split apart the certification and the training itself? We recognize that some people don't care about having our Professional PCC designation for their business or credentials and just want the training, skills, and knowledge to run their own practice. Also, for those coaches that want to complete the certification, there are some significant benefits, and we want to make sure that each coach can confidently meet our coaching standards (which the training prepares you for).
Benefits of Certification
Receive the Professional Certified Career Coach Seal to place on your website, LinkedIn, or marketing documents.

Ability to use the PCC (Professional Career Coach) Certification designation after your name. Example: Scott Anthony Barlow, SPHR, PCC

Eligible to be part of the Happen To Your Career Referral Network

Eligible to obtain a license to use Happen to Your Career program materials for your coaching 

Get a students-only discount on HTYC events, Business Growth Coaching, and more
When you're ready to complete certification, we charge a one time fee of $875 to work with our coaches for the process. This covers the cost of working with a mentor coach to make sure you're getting feedback and improving during the certification process.
What Happens After You've Gone Through
The Training and Certification?
Here's what you can expect after you come out of the training and become certified as a PCC:
You will know how to work with a large variety of people in nearly any industry to help them identify their own ideal career.

You will understand a process and a framework to lead any client through nearly any situation OR when to help them get additional resources

You will have everything you need to get your first clients or get a role with a company you want to work with.
What Is The Investment Cost for the PCC Self-paced Training?
We've been meticulously researching other programs for years and found that other certifications cost $2000-10,000 and then you still have to find a business coach or business training program that may cost anywhere from $2,500-$15,000. 
This can make your total cost as much as $25,000.
That's not even counting your time spent to find the right combination of programs and certifications. 
To make matters worse, these programs aren't specific to career coaching or career coaching businesses.
We're committed to offering a disproportionate "Return on Investment' with our program, training, and preparation for your future. We want to make sure you have everything you need inside one program to take control of your life and create your own career coaching practice.
Mastery
Track # 1 Career Coaching Mastery
The Entire PCC Career Coaching Mastery system

Coaching toolkit (including our forms, agreements, scripts and models)

Feedback session with a PCC certified mentor coach

Pay in full option (save $391)
Biz Launch
Track # 2 Coaching Business Accelerator
The entire PCC Career Coaching Biz Launch Accelerator system

Business Toolkit (get scripts for sales, our processes and systems we've developed over 7 years)

Feedback session with our team on your website.

Pay in full option (save $391)
Best Value
Coaching Mastery & Biz Launch
Everything in Career Coaching Mastery and Career Coaching Biz Launch, but save when you enroll together!

Bonus: Access to past live coaching sessions with PCC students helping them get their first sales and grow their business

Bonus: Additional session to help you craft your sales script with a mentor coach

Pay in full option (save $591)
We accept credit, debit, and even Paypal.


Next Steps
CLICK HERE TO ENROLL and get started. 
Have questions? Just email hello@happentoyourcareer.com and we will help you out! 
OR chances are really high that someone else has asked the exact same question as you. Look below ↓ at the Frequently Asked Questions to find out.
Frequently Asked Questions
When does it begin?
The self paced version of Professional Career Coach Training – Coaching Mastery doesn't have a specific timeline – Immediately after you register you will get access to the very first section of the program to get started. From there you decide when you want to begin and you set the pace. 
You can complete it anytime after enrollment. 
When does it end?
The training itself is set up in 7 high impact modules to maximize your coaching learning. It is set up so that you get access to each module every 2 weeks after you begin, however you can actually complete those at any pace that is right for you. 
After you complete the training, you may begin the certification process at any time (which involves demonstrating your skills and working one-on-one with a mentor coach). The certification process lasts about 1 – 6 months depending on how frequently you are coaching. 
How many people have you helped start businesses?
Through our brand Happen To Your Career we've had an impact on thousands, however Scott has worked directly and personally one-on-one with over 250 people to get their first customers, reach their first $10,000 month, or grow their business. 
How much time should I anticipate spending each week?
Well, the self-paced nature of this version of PCC enables you to do a little or as much work as you can. To give you and idea of what the co-hort version of PCC takes:
The entire program is structured for between 5-7 hours of work and actions each week. That said, we find that as you enter Track 2 of the program (where it's focused on your first customers and building your business) the more time you put in, the faster you will get results (from what we typically see). This is because at this stage the work is directly on your business or practice. 
Additionally, we see that what people put into it, they get out of it. 
Lastly, some areas are easier or more difficult depending on the person.  For example, anything that I have to do that involves writing takes me twice as long as the average human being. Expect those individual factors, but we've created the course with 5-7 hours per week in mind.
Is there an examination for the professional certification in addition to the aspect of membership?
Yes, the actual Professional Career Coach Certification itself (separate from the training) requires working with one of our  HTYC Coaches (to see you in action) so we can see you coach and understand you can "walk the walk." Along with some other examinations, we want to ensure that you are well-prepared and versatile for the coaching world.   
What are the technical requirements for the course?
You just need a computer (actually you could do the entire thing on your phone because it's enabled for mobile but I wouldn't recommend it).
Is there any advice on online marketing, website building, etc, or marketing templates including?
Yes! Track 2 – Coaching Business Accelerator involves building your business (especially marketing & technology).  In the program, we focus on how can we deliver the most essential coaching practices to you and give you that information which you can access at any time. Think of a box filled with marketing, business, and website goodies of information that you can pull out and use anytime.
Why did you choose to create your own certifying body instead of partnering with the ICF or other coaching organizations?
Ultimately, one of the biggest reasons we chose to create our own certifying body and not go through ICF or other coaching organizations is because we have a distinct difference in beliefs when it comes to coaching fundamentals and what it takes to get results for ALL clients. One of the things we recognize is that what you really need to build success and create massive action for clients does not just come from  "traditional coaching" alone. No matter where in the world people are coming from or the profession or industry, we've seen it all and come back to the same fundamentals.  
There is core information and certain behaviors that some people don't have as we are helping them make massive career changes, getting a promotion, etc. To get the results that our clients are looking for (at the speed they are looking for) requires a combination of coaching, consulting, strategy, and other aspects. We believe the best coaches can operate in these multiple roles and truly help people forward (and we have the data to back it up). 
We think the ICF is wonderful organization that has done (and will continue to do) amazing things for coaching.  However, if we want an even better coaching format, we have to move beyond what is "traditional coaching" and require a much higher level of what our coaches know.   
Are there any other hidden costs or expenses I would need to pay for?
The short answer is "no" there is nothing else you must pay for from us.
We will be providing a supplemental book list that allows you to dig deeper on specific topic areas that will benefit you. When you get to Track 2 – Coaching Business Accelerator, we will provide a list of recommended tools that make your life easier. Some are free, others are not None are required. Your spending is at your own discretion.
However, we do find that in order to reach many people, you need a website and en email provider.
Lastly, depending on the part of the world you live in, there may be certain costs associated with obtaining a license to do business (or other requirements to obtain a license).
What's the final day to register?
The final day to register for the self paced PCC Program is Monday, June 1, 2020 (end of day Eastern Standard Time)
What's the schedule of the Program?
As soon as you enroll, you'll get access to the "Getting Started" module. From there, you'll have access to each module as it releases every-other-week.
I want to Know More! What's next? 
Ready to become a Professional Career Coach?