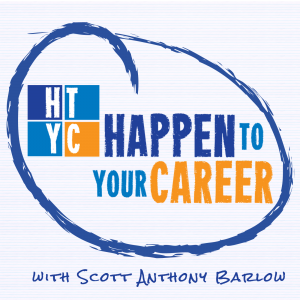 In this episode, Mark and Scott wish you, the HTYC Listener, a very Happy Thanksgiving!
Then they jump into talking about the importance of building relationships and how that helps in your job search.
"The way to get a great job in today's job market hinges on your ability to build, maintain and utilize your professional network."
When you think about networking, what do you think about?
Before we get into what it means to build these relationships, Scott and Mark talk about what it is not:
It's not self-centered
It's not a quick process.
Also what seems like half of the episode gets devoted to using Mike Kawula of www.selfemployedking.com as an example because he is easily one of the best connectors out there!
[Tweet ""The value you provide others is the willingness to help them." "]
Remember these 3 tips when you are building relationships and your professional network:
1.  You need to add value.  Be sincere in your desire to build relationships.
We all have friends, coworkers, family–we all know how to build relationships.  Every successful relationship you have hinges on the fact that you provide value in that relationship.  If you don't provide value in a relationship–you won't have the relationship (at least not for very long!)
 The golden relationship-building question:  How can I help you?
You either build relationships or they go the opposite ways…so you must always be adding value!  This is true in personal and professional relationships.

Be strategic in the relationships you build.  Ask yourself  "who are the people that I want to connect with?"
When you ask this question, that is the end of you worrying about your needs…after this, it's all about helping the other person.
How to build relationships in a professional setting:
Share blog posts on Social Media
Connecting them to people you know
Decide before hand that you're going to provide value in the relationship
Scott Dinsmore – Live Your Legend – Don't fall into the trap of feeling like you can't provide value.
Sometimes providing value is often very simple.
The value you provide others isn't what you do…
The value you provide for other people is the willingness to help them.
When you're building relationships, let the other person decide whether you can help them–your job is to offer.
A lot of times, you might not be able to help with exactly what they need but you can often help in a scaled back version of what they need.
2.  Dig your well before you're thirsty
If you build it, they will come…

Relationships take time.  Start building them before you think you'll need them.  Start today and down the road those relationships will come back and benefit you.
Any (good) relationship is mutually beneficial.  If you've provided value over time to the other person, it's ok to ask for help–because you've provided value.
Listen to the episode to hear a great story about how Mark's providing value came back to benefit him in a big way over a decade later…
Building relationships today might help you out a month from now, a year from now, or a decade from now!  Do the work today!
 Here's the book that Mark mentions in this episode.
The difference between a good person and being a good networking is whether you add value intentionally.
3.  Build and guard your reputation. 
[Tweet ""You need to be the type of person that others want to help!""]
HTYC Guest, Mike Kawula, has a reputation as a great connector and being able to build relationships. Listen to Mike's episode here. 
Mike is very good at offering to provide value.
If you're going to leverage your relationships, you need to be the type of person people want to help.
Guard your reputation like you'd guard a bag of money!
Mark shares a story of someone that he won't help again because of how the person acted.
When you aren't the type of person that others can recommend or help, they won't help you because it affects their reputation! 
Today, your resume is Google!
Employers, work associates, etc. will Google you–think about what you want to come up when someone Googles your name.
Google yourself, then ask yourself, "Would I hire myself based on what I see here?"
Try to add value to people a little more today than you did yesterday!
Everything hinges on building and maintaining human relationships.
Question: What is one thing you'll do differently today when you're building relationships?