How to Start a Podcast… and do it for less than $200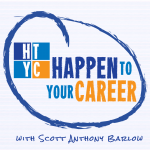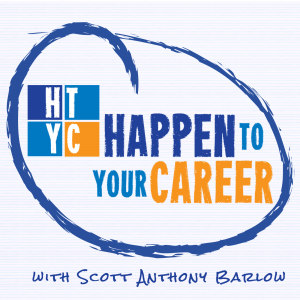 You're thinking about starting a podcast. Awesome! Not really sure the best way to go about it? Not so awesome!
Most people won't even start because of exactly that reason! We want you to not only start, we want you to push through and succeed. So we wrote this tutorial and opened up our playbook to help out anyone who wants to create a top podcast and do so by not having to recreate the wheel.
You will find the resources and strategies used not only from HTYC, but also the 24 Podcast and the Leadership Dojo. We believe in these resources completely (and they have worked for us) and some of them are affiliate links. If you purchase anything from these links let us know and we would be thrilled to give you any advice on how we use it. Just let us know!
Step 1: Defining Your Audience and Topic
Even if you already have a vague idea about what you are going to talk about this step is still extremely helpful for really pinning down what you will be talking about and who you will talk to.
Defining Your Audience Worksheet
Step 2: Choosing Your Equipment and Software (What we use)
Podcasting can be extremely technical getting into certain types of equipment, software and everything else OR you can make it fairly easy. We have pursued both ways and will show you some options for both.
Let's first talk about the Equipment,
This can be free with the built in microphone on your laptop to several thousand dollars with a professional studio setup.
We are going to advise you not to use the built in option. Unless you have some weird frankenstein custom built option on your laptop or desktop, the sound quality will be terrible. When people listen to a podcast they expect the sound quality to be decent, that's the price of admission to play, there are plenty of podcasts out there with terrible sound quality that don't really go anywhere.
It' probably also important to say that our podcast has not always had perfect sound quality. After screwing some stuff up though, we want you to have the best quality sound possible for the cheapest possible price and understand some alternative options.
You really don't need that much to start a podcast, a microphone and headphones are really all that you have to have. From there if you want you can layer in different items to get better quality sound. This might include a mixing board, professional grade microphone.
We still use the audio technica 2100 when we do multiple person setups, but otherwise we have graduated to this setup featured here (show footage of our studio setup) which includes a USB interface mixing board and a Heil PR 40 microphone. This setup allows for maximum adjustment and ease of use but it also does have better sound quality.
Let's talk about software for just a minute there are several different types of software you may need.
An id3 tag editor (we use ID3 Editor from PA software): allows you to edit the metadata and tags that are included along with a digital audio file. This is important for podcasting because this data is used for text display when playing your podcasts and it's used for searching your podcast files when downloaded it also embeds the copyright, titles and track info.
Audio editing software such as audacity for pc, garageband for mac users (free options) or Adobe Audition or Cubase as a paid option. This allows you to manipulate the sections of your recording. With it you can add music, voiceovers, record intros or even cut sections out. This type of software will also allow you to convert most types of audio files into a compressed mp3 for uploading to your hosting service.
Skype and Digital Recorders: If you are using Skype to do interviews you may need a digital recording software that interfaces with skype to record both sides of the conversation. We use iFree Digital Recorder (PC) and Digital Recorder (Mac)
Equipment List:
Equipment we Started with:
RadioShack® XLR/USB Handheld Dynamic Cardioid Microphone – This is the first microphone that I started using. It
Audio-Technica ATR2100-USB Cardioid Dynamic USB/XLR Microphone
Sony MDR7506 Professional Large Diaphragm Headphone
Equipment we use now:
We purchased almost all of our equipment from Amazon.com just because they kept having the best prices and quickest shipping speeds over and over again. All the links below are some of the better prices we have seen on these items.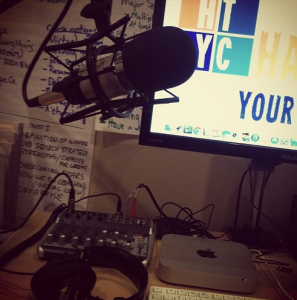 Heil PR-40 Dynamic Studio Recording Microphone The pro microphone of choice. This sounds AMAZING it is very clear and really true to your voice. This is my favorite piece of gear!
Heil Sound PL-2T Overhead Broadcast Boom This extension helps to put the mic right in front of your face, no matter where you are sitting or standing. It will mount right on to a desk or table.
Heil Sound PRSM Black Shockmount for Heil PR30 and PR40 Mics This bad boy helps keep the vibrations and moving of the microphone from getting into your audio! Plus it just looks cool!
Behringer Xenyx Q1202 USB Mixer
Step 3: Prep Your Podcast and get the word out!
Consider Connecting with other podcasters (email us at scott@happentyourcareer.com or mark@happentoyourcareer.com)
Participate in other
Start a focus group or launch team
Get reviewers
Step 4: Hosting and Website
Website Hosting: We use bluehost for our website (great uptime experience and awesome customer service if something goes wrong)
Audio File Storage/Podcast Hosting: We use Libsyn. They make it ridiculously easy to publish an episode
Step 5: Shamelessly Copy
"How To Get Your Podcast in New and Noteworthy in iTunes" by Jamie Tardy: This is the blog post that cemented our strategy that we used to get into New and Noteworthy! Jamie regularly puts out great content like this every single day!
Podcaster's Paradise – Podcaster's Community created by John Lee Dumas of Entrepreneur On Fire. John has been a guest on the show before and this community makes it easy for those who
The Podcast Answerman – Cliff Ravenscraft (everything you probably ever wanted to know about podcasting)