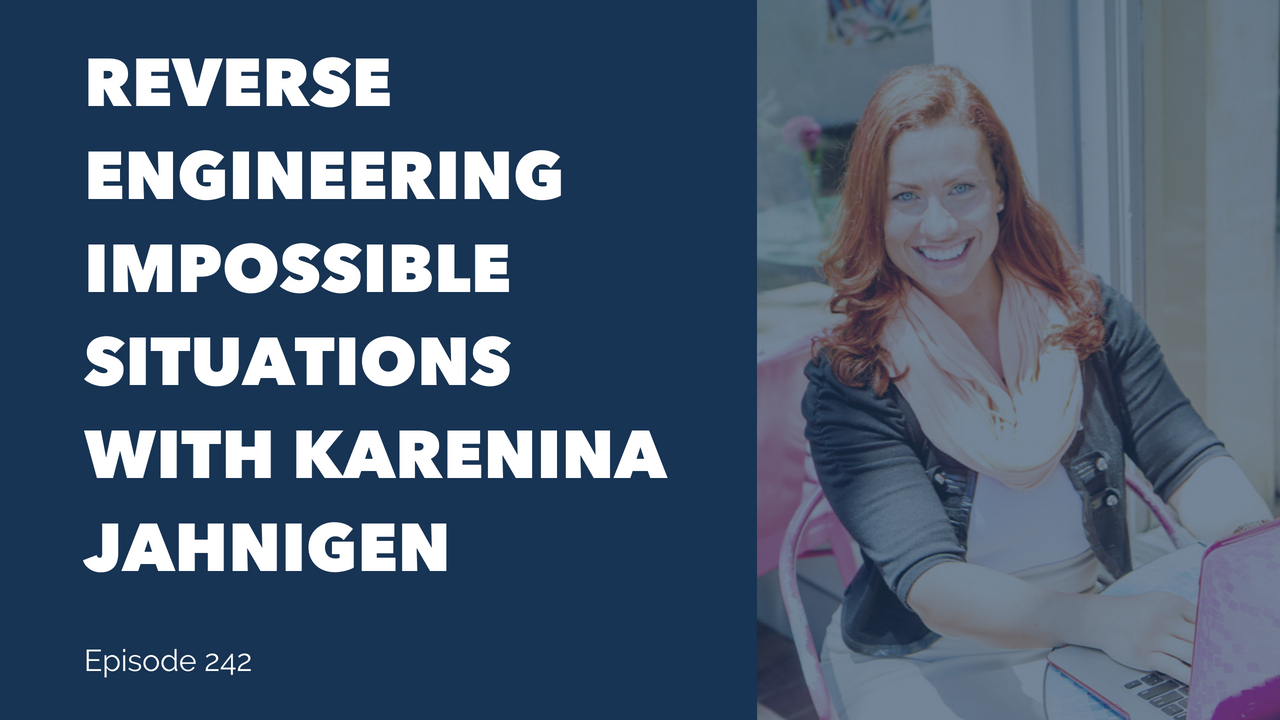 It happens to all of us: you're cruising along (in your career, your relationship, your health, whatever).
You put your destination into the GPS, started following the directions on autopilot, and you're fiddling with the music on the radio, take your eyes off the road for what only feels like a moment, and WHAM.
A pothole — seemingly out of nowhere — opens up and practically swallows your car tire, leaving you feeling trapped and helpless.
You were minding your own business, not paying attention, and all of a sudden, you're stuck with a blown-out tire in the middle of the highway, watching other cars pass you by.
If you're the kind of person who's usually self-sufficient, a high achiever who did pretty well in school, this kind of situation is particularly frustrating.
"How did this happen? How did I end up here…and where do I go from here?"
If those questions are ones you've pondered at any point in your life, then keep reading. We have a heck of a podcast for you all about unconscious mindsets and how to get yourself back on track from mindset success coach Karenina Jahnigen.
"When you are stuck yourself it feels your whole world is falling apart and you start questioning what is wrong with you, how is this possible, look at my track record, how did I end up here with all these successes in the past? The things you did in the past worked for who you were in the past, but your operating system is outdated."

– Karenina Jahnigen
Outdated mental operating systems can be incredibly painful — they keep us trapped in old beliefs that can suffocate current potential and opportunity.
Yet often in life, our places of deepest pain and suffering are the places from which we have the most to give. That's certainly true of Karenina. Listen to her story of overcoming incredible pain and limitations throughout her life — and how she used her own learnings to help others as a coach who has helped people truly transform their lives.  
"I learn by teaching. Whenever I have a big discovery or epiphany I am so excited that I stand out amongst people energetically and attract people that need that help looking for answers."
– Karenina Jahnigen
Karenina was kind enough to not just share her story with us, but also shared practical and tactical tips for how you can overcome any limitations in front of you as you're making your own career change.
If you have ever wondered, "why am I not doing what I say I want to do?" then you need this tool.
If you're here because you're interested in making a career change, but haven't been successful on your own yet, consider applying for career coaching with us at HTYC.  We have world-class, thoroughly vetted career coaches who will ask you challenging questions, offer you new perspectives on what's possible for you, and hold you accountable for taking action.
Check out our Career Coaching program to see out your personalized one-on-one career advisor.