My story is not amazing. At least not until I stop and look back. I feel like  I am just a regular guy, but everywhere I go it's apparent that I am weird. My wife, Alyssa, confirms this and really she's right. Not weird like  I have an assortment of peacock feather boas that I rotate and wear to work 1 for each day of the week, but weird as in I just don't care what everyone else is doing.
I used to. I remember in high school desperately wanting to be like everyone else but deep down inside knowing that I wasn't. I didn't come to terms with this until years later. This is reflected in my approach to my career.
Throughout college I was always coming up with ideas for businesses, photograph restoration, selling online computer game upgrades, ebay businesses… None of these really stuck until I began as a residential contractor doing exterior coatings and small exterior restoration jobs. Turns out that I was pretty good at this, eventually getting to the point where I employed 20+ people seasonally and working 9 months out of the year for around a $40K profit. From my perspective as a college student this was pretty good. I ran that business for three years of my 5 year trip to college, taking everything I was learning in my human resources, marketing and operations classes and applying it right to my business. While everyone else was out partying , I was working on new spreadsheets to create an automatic bidding calculation system, or working a design for a new bill board, flyer or marketing plan, or getting up at 4:30 am to go pick up supplies for the day to deliver to my team for that days operations.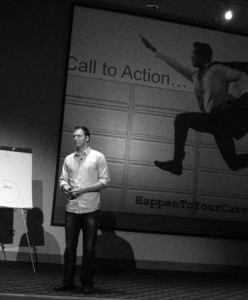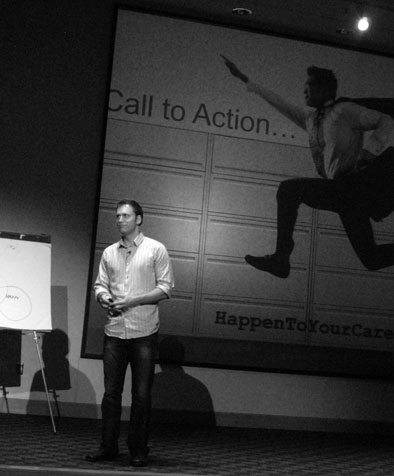 I found that I loved the process of interacting with people and helping them get something they valued, whether it be employment on one of my crews or selling a service to one my customers. I graduated college and decided that I wanted to try the corporate route. I sold off all of my business assets and went to work recruiting and coaching small business owners doing the same thing I was. I also did collections, accounting, marketing,  web development, contracts, operations, training, and many other things falling under the heading of general management (which apparently meant "generally everything management".) I found that although I was good at the coaching, training, recruiting, and several other things, on the whole I was a dismal failure in that role because of all the other things I really didn't enjoy and wasn't very good at. I have always been honest with my employers and told my boss that I was having some second thoughts about the role. Apparently he felt the same way because 6 weeks later I got laid off. At least they called it laid off and gave me a severance package. It probably should have been called getting "fired" because I was a horrible fit for the role and only producing necessary results in the areas that were my strengths.
Either way, I was set free. Freedom with some very bruised knees, no job and some distinct learnings from failure about my god given talents and some "not-so-talents". Even though I came home trying to be strong for my wife after I shared the news, I spent days sort of in shock and moping about before deciding that this was the best thing that could have happened to me and I wanted to not just land on my feet but control my own destiny. I spent the next 6 weeks staying up all hours of the night learning about companies, jobs, application processes, resumes, job search strategies and a plethora of things that most people feel are undesirable and an annoyance. I started realizing very quickly, through lots of trial and error, how I could make myself marketable in a short period of time through both traditional processes (online applications) and non traditional processes. I contacted and interviewed with a number of organizations including Nike, Target, Dish Network and many others. I eventually not only secured the job that I really wanted but did so at a 30% increase in salary compared to what I was making previously.
Since that point I have changed jobs and companies a number of times and worked in various different areas of the people industry (human resources). I have negotiated 5 figure raises numerous times and also helped others do the same. Through my involvement in hiring processes, coaching others in their career development, and my own numerous job searches, I have become very knowledgeable in what works and what doesn't when progressing or transitioning your career. Getting to see (and being responsible for) what happens on both sides of the table gives some unique insights to what is most effective.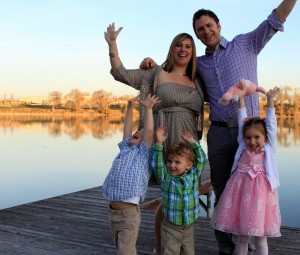 I now live in Moses Lake, WA with Alyssa and my three children, Mackenzie, Camden and Grayson who provide me inspiration every day to progress in my own career every day by helping others get where they want to go. Now I am debt free, I make a six figure income, Alyssa gets to stay at home to raise our 3 children, Mackenzie, Camden and Grayson, and my career is made up of several different activities that I love.