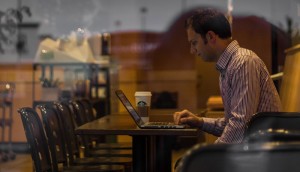 This morning marked the day before launching the biggest thing I have ever done with my own company. I was nervous when I woke up this morning. Nervous and excited because now there is no turning back. We have people coming out of the woodwork volunteering to help this cause and we have an awesome team that has been working on our indiegogo campaign for months in addition to their other projects and jobs. I can't let these people down, we have to keep pushing down the path to get people into work that they love!
When I woke up I looked at the list of stuff that still needed to happen and at first my heart sank because it's a mile and a half long. Even though list of the green highlighted tasks that are the most critical, is a little shorter that only lifted my spirits about a centimeter.
It was right then, that I realized I had a choice.
This could be a nightmare trying to get everything completed with the endless list of modifications to the websites, campaign postings, press release prep, videos, and everything else that goes into an indiegogo campaign. OR this could intentionally be just another day where I "started"
I have been starting every morning before 5:30 for the last year. Since right after I came back from Nashville at Jon Acuff's quitter conference. Now I have started a business doing what I love by helping other people find happiness and purpose in their work!
I now regularly get up at 4:30 am (some days even 3 or 3:30 am) but that doesn't mean you have to. What you do have to do is start. Start taking action one very small step at a time. Start by reading a book or doing strengthsfinders 2.0 or a beginning a blog or picking up the phone and taking a risk by talking to someone who is doing what you think you want to. Any way about it, you don't get to do your dream job unless you start.
So I want to thank a few people for helping me start. Jon Acuff for putting that concept into my head. Dave Ramsey for inspiring Alyssa and I to become completely debt free and run a debt free business. Dan Miller for the wisdom of not accepting "Or" solutions and instead looking for "And" solutions. Charley Voorhis, Justin Alaniz, Ken Russell and Michealle Boetger for all of the Video, Photography and anything else creative on our sites. Clark Buckner for his continuous WordPress wisdom and awesome ideas for our site, podcast and campaign. Mark Sieverkropp for helping guide me on a daily basis, by helping with HTYC purpose, mission and really everything else that has been done. And Alyssa, for supporting me through all of the craziness over the last 5 years that have led to this and for jumping in headfirst into this journey and helping more than you will ever know!
We help people with inspiration, tools and roadmaps to move to the work you love but you still have the hardest step. Starting. Start today, start now, start with where you are at.
Check out our Indiegogo campaign to help take people to the work they were meant to do! Podcast and beyond…