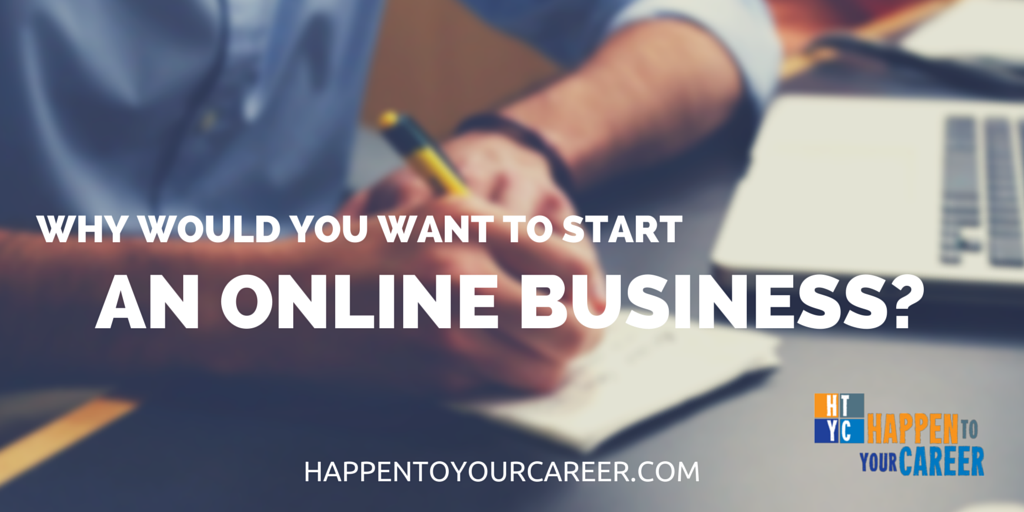 Enroll in our FREE 8-day 'Figure it Out' course to find the work that fits YOU!
We all want to make more money.
Today is part 2 of a 3 part series focusing on how you can generate income AND do work you want to be doing! Yesterday I told you how to Get a Raise with your current job! If you missed it, click here to check it out.
Another way to do this is to start a business. But what kind?
Lots of options here. Should you start a drop-shipping company? Software? Etsy? Online courses? How do you know which is best?
I'd like to introduce introduce you to my friend Ramit Sethi, who has built a hugely successful online business and community with a massive portfolio of products.
Now Ramit isn't just any random successful person with an 8 Figure business! He's the person who I learned from to make HTYC successful as an online business!
As you probably already know, I'm a little picky about who I introduce you too. Partially because there is SOOOO much bad info out there on careers. And in that swirling sea of terrible free information and bad advice, Ramit is someone I trust and have experience with his products. (I personally purchased and went through his Zero to Launch Course on starting an online business and then his team allowed me to go through his Dream Job Course! Both are extremely results driven and amazing!)
To kick off day #2 of this three day series on income, I want to share a behind-the-scenes look at how Ramit went from a dorm room at Stanford to an expert who's been featured in the Wall Street Journal, Fox Business, Fortune Magazine, and many others. He was even called a "Wealth Wizard" along with Warren Buffet in Forbes Magazine.
After systematically trying them all, he explains that there are 6 main options for an online business, and they can be broken down into 4 categories: (online business is the most common type of business I get questions about…probably since I run one!)
High Cost — High Profit
Software (including apps)

Physical Products
High Cost — Low Profit
Anything in this category would be a complete waste of your time
Low Cost — Low Profit
Low Cost — High Profit
What do you notice about this breakdown?
Using a simple framework lets you instantly see if a business model is attractive or unattractive (most people never do this)

You don't have to quit your job and raise millions in venture capital funding (which Ramit has done as well…)

Online courses and coaching are both very attractive. So how do we decide?
Coaching vs. Courses
| | |
| --- | --- |
| Few clients | Many students |
| Continuous work | Lots of work up front, but relatively less maintenance |
| Relatively high hourly rates (hundreds, or even $1,000/hour+) | Lower initial rates, but potentially higher over time ($1,000/course+) |
At this point, either model is great. Coaching is the single-best way to start learning business skills. But if you want to scale your business — so you can create something once and profit for YEARS to come — that's where an online business comes in.
Specifically, online courses.
Which online courses could you create?
Here's where it's easy to get tripped up. People say, "I'm not an expert in personal finance or finding a dream job. I don't know anything that people would pay for!"
Oh really?
Take a look at these 3 amazingly weird (yet successful) courses:
What are you good at? What do your friends call you for advice on? What kind of sites — fashion, sports, marketing? —  do you read while you're waiting to check out at the grocery store?
Ramit has a proprietary process to show you how to identify what you're ALREADY great at…and what the market will pay for.
He shares it here in a free video:
How To Launch And Automate Your Next Online Business
You'll learn:
The 4 crucial turning points that skyrocketed his online business success

How pricing and positioning can be the ONLY difference between a colossal flop and a runaway success

Mistakes that cost him millions of dollars — and how you can avoid them

The exact steps that took him from a $4.95 ebook to a $12,000 course
PS.  This is the exact same set of teaching that I used to make HTYC successful as an online biz!
If you want to know how check it out here!