How to Guest Post on happentoyourcareer.com
I get almost daily guest posting requests, and I am appalled at how people will approach guest posting on other blogs. So here is my solution…
I am going to tell you step by step how to guest post on this site. It's really, really easy (but virtually nobody does it).
Here are the things you must do, otherwise we will not even consider your request.
Write really, really useful content. (yes, that's number one! but most posts out there are not that useful)
Write content that is for OUR readers. Nobody on this site cares about studying abroad, student loan interest options or anything else that doesn't address finding and moving to work that you love. If you don't know what we do, don't send us an email. GET THIS ONE RIGHT writing a guest post that says "how to learn to love the job you hate" will make my readers hate you and makes it clear to us that you have no idea what we do!
Original Content that tells our readers something NEW and makes them think in a way that they haven't before!
Common Mistakes people make when submitting a guest post
Not sending writing samples I get requests that say things like "I have been featured in many publications and am an established blogger" and then don't include any of their writing or their site. This just appears like you are trying to hype yourself up.
Submitting link bait type articles that don't really help people and just aren't that interesting. I don't care about the 7 news ways that linkedin can be useful for my cat Or how the latest celebrity to pass away at some point was kind of sort of interested in something that has to do with careers. Typically we are looking for posts that are 2000-3000 words in length jam packed with specific relevant content.
Not sending "evergreen" topics If we are going to take the time to publish your article then
Be specific: SHOW, don't tell. . Use screenshots, spreadsheets, and examples. Here's an example with tons of tactical content — this has great examples to start with when thinking about writing a guest post.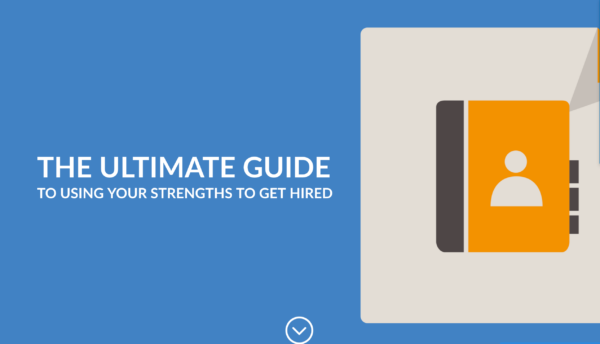 Here's another example that I wrote for the startofhappiness.com
http://www.startofhappiness.com/how-to-find-your-signature-strengths/
We are typically looking more for "The Master Guide to _________" type posts instead of "5 tips for linkedin"
Ready to write a guest post?
contact support@Happentoyourcareer.com
1) Send us 3-5 specific ideas that are exactly catered to our audience and what they need and want (these are 26-35 year olds that are looking for significance and meaning in their work. They are highly into self development and are looking for some DIFFERENT not the normal take that you have seen and used before.
2) If you haven't done the research, then we will just tell you "no thanks"; however, if you have, and your pitches are ridiculously helpful to our audience, we will get back to you with any suggestions or the one that best fits.
3) Submit an outline of the article with all key points and premises. We will provide feedback so you can edit.
4) You send us a draft > We provide edits > You send a final draft
5) We give you a publish date and we put your article in front of our audience!