We help You figure out what you want and make it happen in your career! What do YOU Want?
Not sure what you REALLY want to do for your career? You just know this isn't it!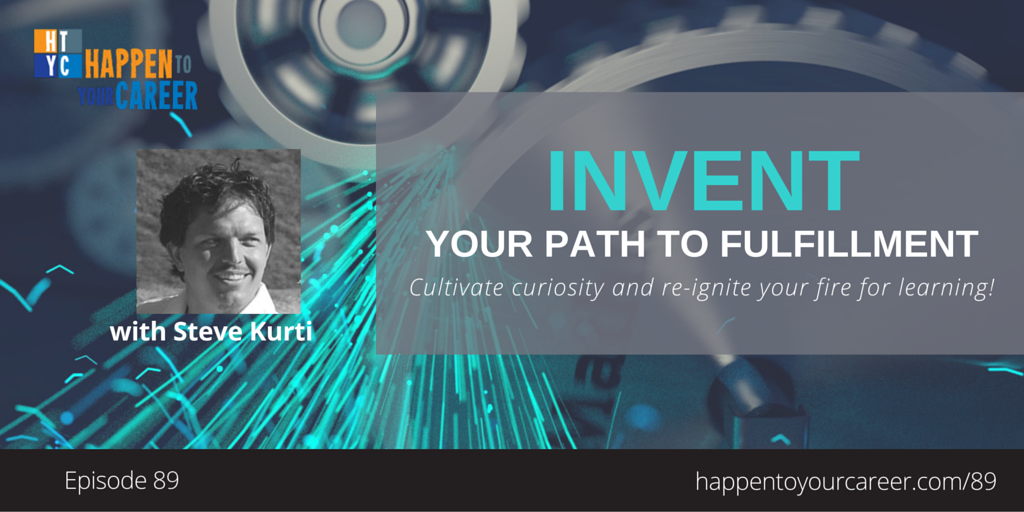 Enroll in our FREE 8-day 'Figure it Out' course to find the work that fits YOU! About Steve Kurti We are born with the desire to learn more and somehow if it disappears, it's because something in our life has beat it down. – Steve Kurti Steve Kurti is a physicist, inventor (or "tinkerer" as he refers to himself), and educator who believes that we need to instill a hunger for learning in our kids and find ways to reconnect with it as adults.  He and his wife have created Table Top Inventing to inspire kids to "be explorers, tinkerers, innovators, and deep thinkers" through summer camps, meet-up groups, classroom activities, and more! As kids we're born with a natural curiosity, fearlessness, and a desire to absorb as much information as we can. But for many of us, a lot of that spirit of wonder gets lost somewhere along the way into adulthood.  If we can reconnect with our former selves and rediscover a passion for learning, we might just uncover the path to our greatest fulfillment. What You Will Learn: In our desire to conform we start to allow ourselves to believe that we need to be the same and the questioning, 'Why is that?' starts to shrivel up a little bit and starts to wilt. That's the beginning and that's the end of our curiosity. Why learning to learn is worth more than all the knowledge in the world. How reconnecting with our former selves and channeling our lost fearlessness and wonder can lead us to greater satisfaction in life and in our careers. Why the best thing teachers can do is to...