We help You figure out what you want and make it happen in your career! What do YOU Want?
Not sure what you REALLY want to do for your career? You just know this isn't it!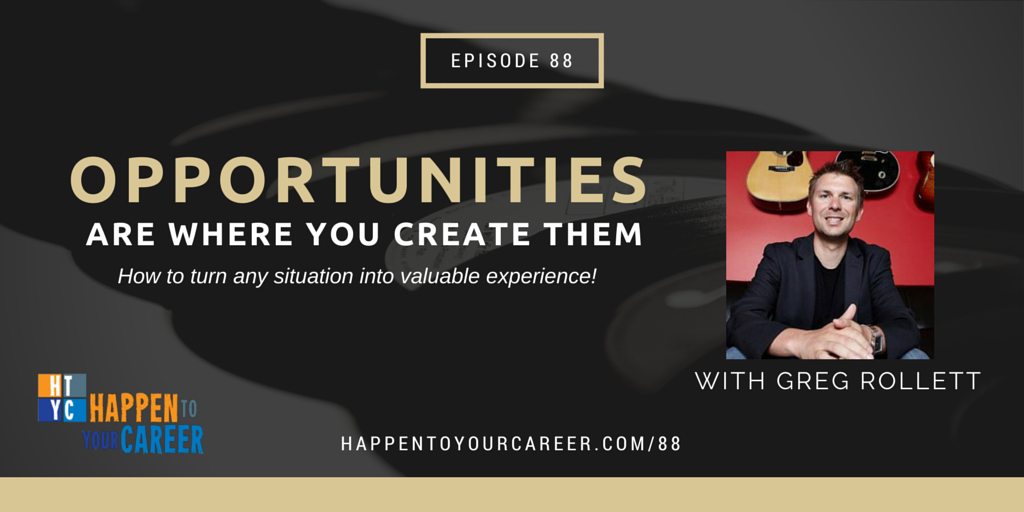 Enroll in our FREE 8-day 'Figure it Out' course to find the work that fits YOU! About Greg Rollett Thinking about a career transition? A former touring musician, Greg Rollett has seemingly reinvented himself more than a few times! He's a best-selling author and marketing expert who has worked with the likes of Brian Tracy, Coca-cola, Miller Lite, Warner Brothers, and countless entrepreneurs worldwide.  He's written for the Huffington Post, Fast Company, and Mashable.  Now he's started Ambitious.com, a platform to share and celebrate the stories of those who are making a difference in the world. Greg shows us how acquiring new skills and building a strong network (all the ingredients needed for a successful career change) are within reach now, right in our current job situations. It's all about seeking out and creating the right opportunities. If you're in a day job that you know you don't want to be in forever and you're thinking you're stuck.  You're wrong.  Opportunities are all around you. Greg taught himself internet marketing and built valuable connections that allowed him to launch his business all while delivering tremendous value to his employer. It CAN be done.  You've just gotta want it bad enough!  Hustle on! What You Will Learn: How to make valuable connections EVEN if you're an introvert! What the "hustler mindset" is and how it can help you get to where you want to go. Why "experimenting on the company dime" is an excellent way to hone your skills and pick up new ones as long as you perform like a rockstar! Greg's conference tips – you'll never need to...