Want to become a
Career Coach?
Learn what it really takes to become a professional career coach in this 7-Day Email Series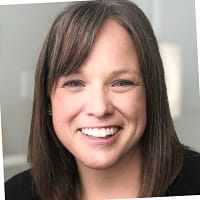 "Could I have done all of this on my own? Absolutely. Would it have taken me years? Absolutely."
Why we train the worlds best career coaches
We're a little biased but we believe that coaching people through career and life transitions is some of the most rewarding work in the world.
It turns out that it's also pretty great for flexibility, autonomy and directly impacting other people in a lasting way.
Done strategically and professionally, it also pays pretty well! (done wrong it's really fulfilling volunteer work at best)
Want to become a career coach or grow a career coaching business?
Podcast
Learn how the top career coaches built their businesses. A podcast for aspiring & ambitious coaches who want to build a life and career helping others.
Take Your First Step to Become a Career Coach
The ultimate guide to creating a coaching business that allows you to have flexible work and help others
Career Happiness Begins… Now!
About
In 2012 Scott Anthony Barlow founded a career coaching business helping clients get unconventional results.
By 2015 Happen To Your Career was a profitable, successful coaching business and we had already received countless emails asking to create a training or certification program for career coaches who didn't want to re-invent the wheel.
We said "no" at first. But the emails kept coming.
In 2016 we created the first version of career coach training that later became the Professional Career Coach Training and Certification.
Now we help aspiring and ambitious coaches build businesses and coaching practices all over the world with the How To Become A Career Coach Podcast, Book, and Training!