THE WORKING MOM WHO WANTED A FULFILLING CAREER AND HAD NO IDEA WHERE TO START
"I didn't know what I wanted to do. I had a great job but I was 'so over it.' I needed my own personal consultant to come in and help me make the change.
HTYC gave me the framework and support I needed to decide what I wanted and take the steps.
When I got my job offer, I was really surprised that you got on the phone with me to help me negotiate my salary"
Maggie Romanovich – Training (Learning and Development)
With a background in radio, Maggie was hired on at her current company as a Media Coordinator. A fast learner, she made her way to Associate Manager within four years.
However, she was told that her lack of agency experience would prevent her from moving ahead any further in her department. She had no desire to work for an agency.
She felt like she'd "hit a wall" and decided it was time to explore her options outside of marketing.
Maggie found Happen to Your Career from a podcast and then joined the very earliest version of Career Change Bootcamp!
I loved it because it wasn't someone telling me what I should be doing with my life. It asked insightful questions that helped me discover it on my own.
Digging deeper into each one of her past (and current) job experiences helped Maggie uncover a love for teaching others.
This plus the exact same framework we use in Career Change bootcamp helped her get clear on her "Signature Strengths"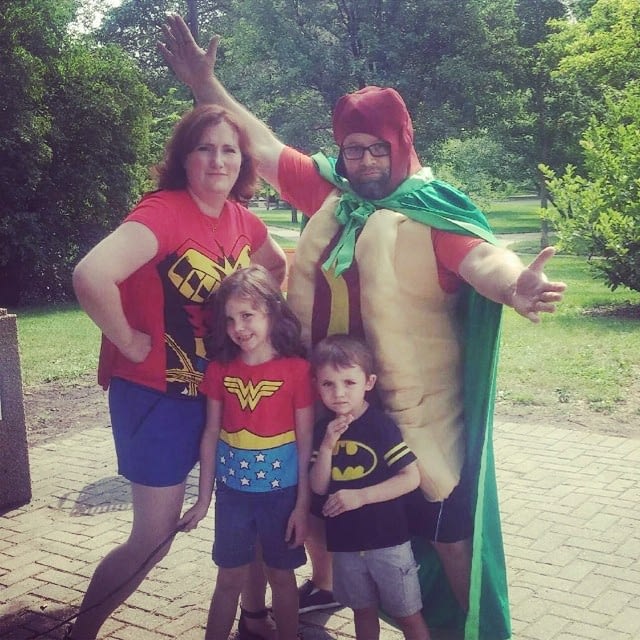 One of the questions that really stuck out to me was if you had to teach something, what would it be?
My answer was anything and everything.
Looking back over all of the questions, I saw a pattern. I saw that I wasn't necessarily interested in the jobs that I have been doing, as much as I was interested in creating the processes that around them, and teaching others how to use them.
The fact that Maggie's move was essentially a lateral one put her in a strange position in the salary negotiation phase. However, being direct and asking for what she wanted paid off.
When presented with the offer, she asked for some time to consider it and speak with her husband. At the end of the business day, the HR representative sent Maggie an email and asked her to meet the following morning. The original offer was 12% over her previous salary. When all was said and done, Maggie had increased her salary by 20%!
…and, guess what? She LOVES her new job!
MAGGIE ROMANOVICH
Career Change:
Communications to a Learning and Development Role with a 20% Salary increase
"I'm Incredibly happy with my new position!"
"I am incredibly happy in my new position.
I feel like I'm built for it and I believe that is due to the thought the exercises took me through.
It asked me questions that gave me the structure to build my own future. I am very appreciative of Scott and HTYC.
I've recommended it to everyone.