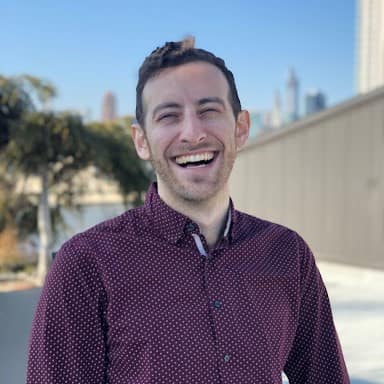 Ben Fox, ACC
Career Coach
I believe I was put on Earth to coach people to transform their lives. I specialize in working with people to stretch beyond what they thought was possible to achieve their dreams and fall in love with life!
Bio
I come from a creative, loving family that consists of an actor/art-dealer mom, entrepreneur dad, and musician and comedian brothers. As the youngest, I have soaked up a great deal of all the best qualities from each family member and found my path towards life and career coaching back in 2016.
I believe that I am on Earth in this body to coach people to transform their lives. I love that my day to day life consists of this type of impact and I am grateful to my family for supporting me along the way.
I am a man of many interests as well; I love to play soccer, talk about and watch tv and film, travel, cook (I love all things food and would love to try that new restaurant with you :)), see live music and comedy, perform, snowboard, and spend quality time with loved ones. As a Career Coach at HTYC, I have the opportunity to help high achievers fall in love with the life we co-create for them.
Favorite books
"The Left Hand of Darkness," a science fiction novel by Ursula K. Le Guin. I love all poetry by Shel Silverstein, Danez Smith, and John Murillo, most books I've read by Haruki Murakami, and "The Power of Now" by Eckhart Tolle.
fun fact
I have played soccer almost every year of my life since I was 4 years old, I have dreams of being an actor in TV and film, and my great-grandfather was a success during the Great Depression in NYC by selling fake feathers for hats!
assessment results
Clifton Strengths:
Empathy
Connectedness
Maximizer
Relator
Achiever
MBTI: INFJ
why i work with htyc
HTYC has always existed for me. What I mean is that I have always believed that there are workplaces out there where I would get to do meaningful work that compensated and treated me well, and work with people who I respected and enjoyed being around. HTYC is a company that leads by example and supports its staff to have the big, juicy lives that HTYC clients are after as well.
Working with HTYC, I know that I will be challenged to grow into the best current version of myself possible and will help others do the same.
my podcasts