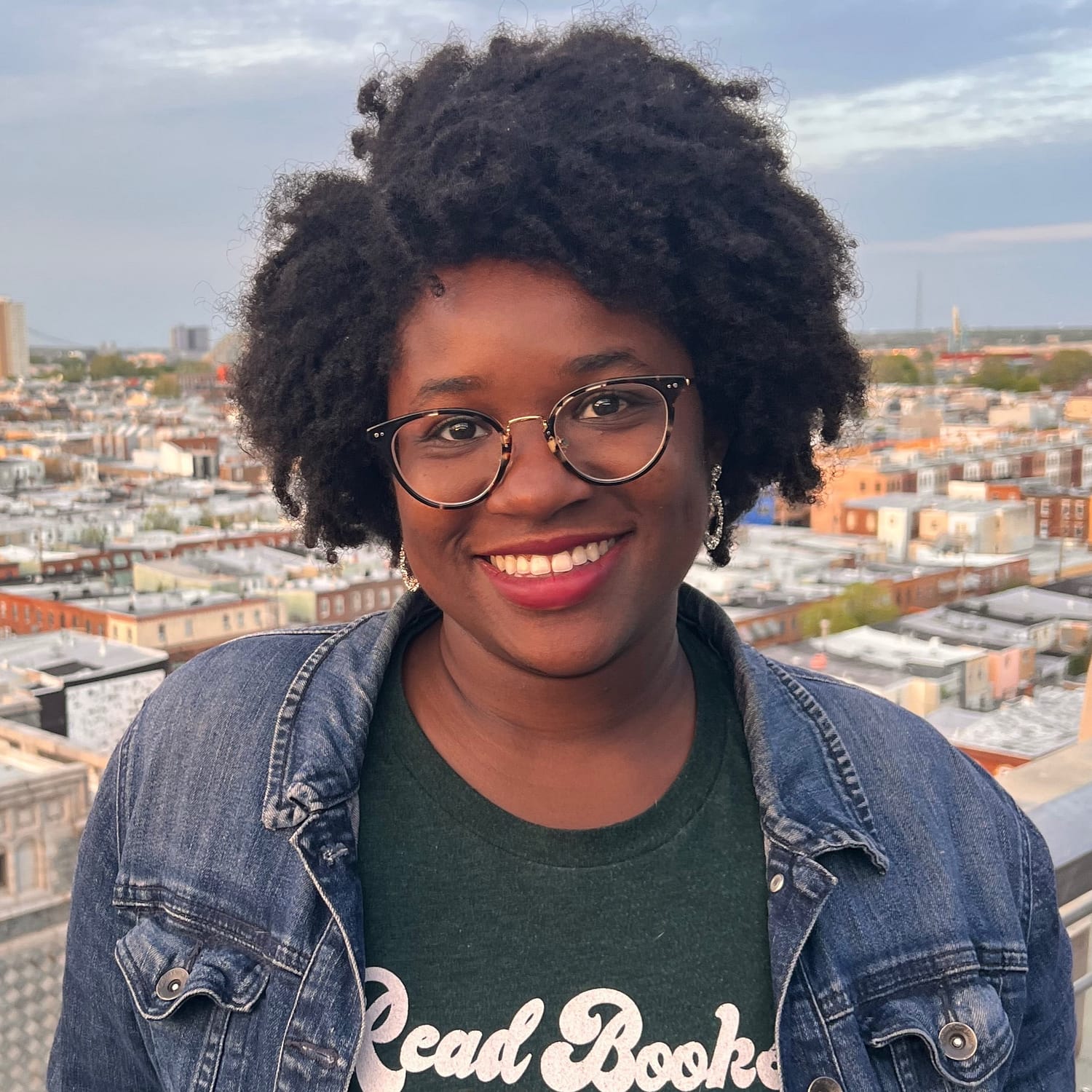 Briana Riley
Career Coach
I do this work because I love people. I love when we surprise ourselves and grow into our potential. And most of all, I love when we learn to believe in ourselves.
Bio
I started my career in a rush. I told myself I wanted to do work that made a difference, but I never had a clear idea of what I wanted that to look like or what I was actually good at.
Instead, I put all of my energy into reshaping and repackaging myself to fit into the "perfect candidate" mold. It became less and less about me, until it wasn't about me at all. It was about beating the job search game. So when I got my first offer, I really thought I won! I learned a ton and met amazing people, but eventually the spark I first had faded out.
For years I bounced from industry to industry– environmental justice, policy advocacy, youth programming, and workforce development. Predictably so, I kept running into the same wall.
Refusing to believe this was all I had to look forward to, I decided to redirect my energy to understanding my strengths and desires. So far in my career, I hadn't been paying attention to my own needs. That prompted me to take a step back, engage in deep self reflection, and identify the natural talents that I previously learned to ignore. It wasn't until I learned to recognize and prioritize my own strengths that I finally found work that fits me.
This journey led me to a career as a coach and a facilitator where I can support others in getting unstuck and centering themselves in their career decisions. Through my own career experiences, and years of coach training, I am able to help folks intentionally create meaningful careers that celebrate their uniqueness.
As a coach, I will ask you the tough questions and celebrate the small wins throughout our journey together. I can't promise it'll be easy, but I can promise that I'll be in it with you all the way. I do this work because I love people. I love when we surprise ourselves and grow into our potential. And most of all, I love when we learn to believe in ourselves.
I currently live in Philadelphia with my absolute queen of a pup and my incredible fiancé.
I like ice cream in the winter, pasta on a hot summer day, but nachos have my heart all year round. There's nothing better than a quiet day at home with a book that makes me cry. I live for a great board game to play with friends on the weekend. And when I'm in a bad mood, my go-to movie is Hercules.
Can't wait to meet you!
Favorite books
Huge book nerd, here! But I'll try to limit myself to just a few. I really feel there are lessons that can be learned from any book and applied to all areas of life, so I'll share my top three fiction and nonfiction titles.
For fiction:
Anxious People by Fredrik Backman
I'll Give You The Sun by Jandy Nelson
Cloud Atlas by David Mitchell
For nonfiction:
The Library Book by Susan Orlean
Talking to Strangers by Malcom Gladwell
Educated by Tara Westover
fun fact
I currently train in jiu jitsu and krav maga. I'd love to talk about it literally anytime if you're interested.
But the real fun fact is that I went to a regional spelling bee in the 1st grade (after winning 1st place in my school) and got kicked out on the word "squeak." I think about it more often than I'd like to admit. I even used the word in one of my very first AIM usernames.
assessment results
Clifton Strengths: Learner, Individualization, Relator, Connectedness, Achiever
Enneagram: 6 (Loyalist), 2 (Helper), 9 (Peacemaker)
Four Tendencies: Questioner
Predictive Index: The Individualist
True Colors: Blue (Primary), Green (Secondary)
why i work with htyc
Working at HTYC gives me an opportunity to work with folks that want to give themselves a chance to find more fulfillment in their personal and professional lives. I'm able to work with people as they ask themselves life's big questions and wrestle with changing identities, interests, or motivations. I'm honored to gain the trust it requires to do that self work in partnership with another person. And to be doing exactly the kind of work that inspires so much joy and confidence in myself is truly a dream come true.
my podcasts