CLIENT SUCCESS STORIES
for the HTYC Signature Coaching Program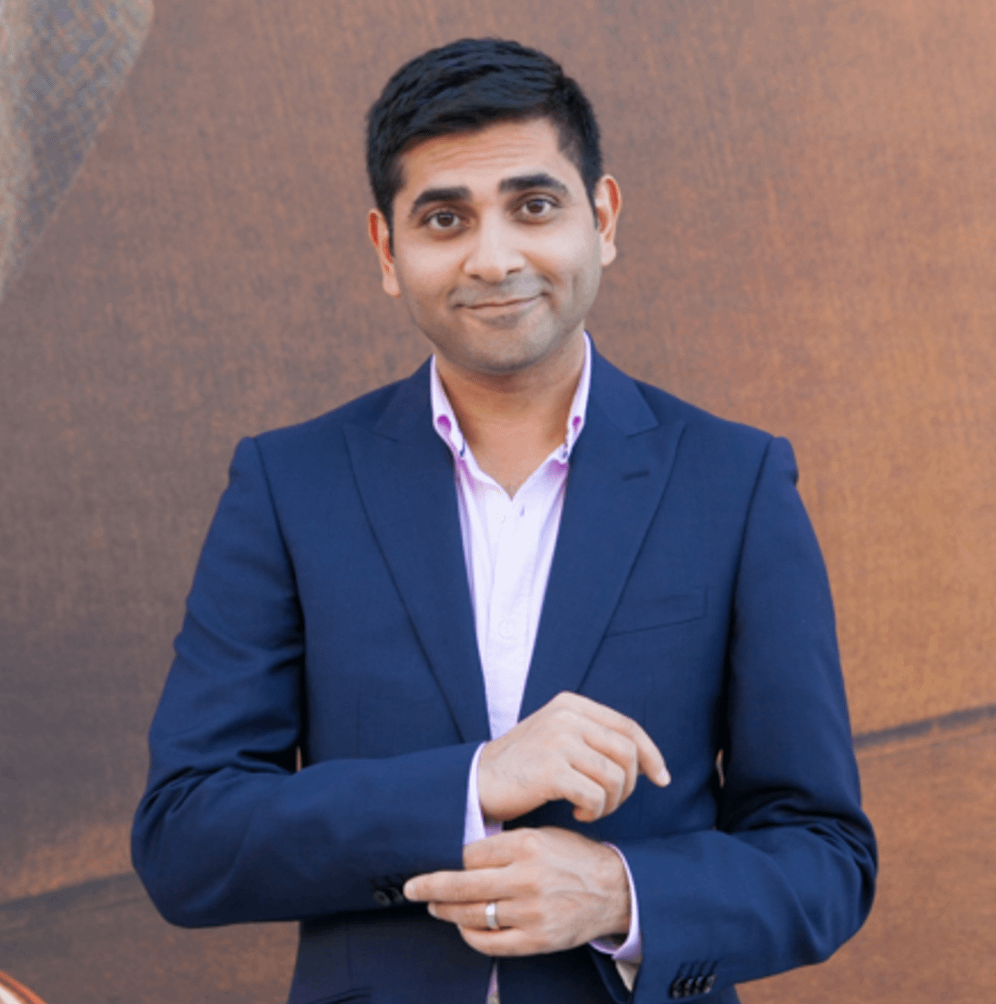 SUTINDER BOLA
Career Change:
Corporate Marketing Executive to Creative Producer (Consultant and Artist)
"I'M MUCH CLEARER ABOUT WHAT I CAN DO AND NEED TO DO
TO BE HAPPY.!"
I wanted to clarify my skills and interests with a view to identifying my next career move. I was unsure about how to define myself because I've amassed a variety of skills over the years. I was confused about my professional identity and so I was lost and unsure about which route to move forward in.
Coaching has been enormously helpful in refining and defining my skill set, my strengths and interests and most importantly the areas of opportunity that are available to me. I am now clearer about my identity and what I can offer future employers.
I would say do not hesitate to give it a go. It's absolutely an investment in yourself. There is no downside to an exercise that leaves you clearer about who you are, what you can do and what you want to do with your life going forward. It's really that simple.
REVEALING SUCCESS STORIES OF OUR PAST CLIENTS
These are just a few of our clients who now do meaningful work that pays well. Listen to them share their stories and life transitions on the Happen To Your Career podcast. 
Michael Bigelow
His biggest takeaways from successfully applying through remote job searches
Jason Bollman
Trust Your Gut Intuition When It Comes to Your Career
Michal Balass
What if you were standing in the way of a better career for yourself?
Rebecca Maddox
Her challenges in finding the right way to communicate with her support system
"I didn't know what I wanted to do. I Had a great Job but I was So Over it. I needed my own personal consultant to come in and help me make the Change.
HTYC gave me the Framework and support I needed to Decide what I wanted and take the Steps.
When I got my job offer, I was really surprised that you got on the phone with me to help me negotiate my Salary"
Learn more about Maggie's story here
Maggie R.
Training (Learning and Development)
"Thank you for putting this out there…
I love this thing that you do- the whole HTYC thing…from the paperwork all the way down to the podcast.
Just helping people understand there is success out there and it is attainable but you have to work for it."
Listen to Jerred on the podcast
Jerrad Shivers
"The program provided a way or organizing and breaking down my career goals. HYTC took the worry and stress out of making big decisions by getting to the root of what was holding me back and I found the confidence I was lacking beforehand."
Kim G.
MIKE GOODMAN
Career Change Decison:
From Education Industry to Community Manager with Flexibility
"THIS ISN'T EASY WORK, BUT IT IS GOING TO BE WELL WORTH IT"
For way too long, I was unhappy with work, which also lead to being unhappy with life! I got to a state in which I didn't recognize myself anymore. I had always been a happy and positive person and now was becoming a negative, cynical and miserable one. I did not want to feel like that anymore! I knew if I did not change anything, nothing would change on its own.
Part of why I stayed so long in a job I was unhappy in was that I did not know what I wanted to do next. I sought out coaching to help me achieve some direction to narrow down my focus on what I wanted to do and what I was good at. I am really glad I pursued it because it allowed me to look at the past and future in different ways. So much time is spent thinking about things not liked about previous jobs. It was good for me to look at past jobs and focus on what I DID like about them.
Coaching was so helpful because it broke everything down into sections and helped give me direction and focus. I've also been working on making contacts, which is what I have found to be the most challenging. However, thanks to a contact I have made, I was able to receive a scholarship to an upcoming conference and hopefully make several new contacts there!
To anyone thinking about whether or not to work with HTYC: do it! I would just advise you to know what your needs are so you can focus on them. I found Scott/HTYC to be supportive and an awesome resource on so many levels. In addition to giving me direction, coaching also helped me with being accountable. I'm not sure if I would have done the level of exploration and reaching out that the different sessions called for on my own. You are going to get out of it what you put into it. HTYC is an awesome resource and there is a lot of helpful information and support available to you. However, YOU have to do the work. This program is not going to place you in a job. You need to be ready to take what you get from the program and put it to action. In addition to the helpful process and information, I also found Scott to be positive and encouraging. Scott has a lot on his plate, but always made me feel like I was as important as everything else he was working on. I never felt like just another client.
My advise to anyone else in this situation: This isn't easy work, but it is going to be well worth it. Some days will be easier than others. Sometimes there is temptation to fall back on old habits and stick with what is familiar. However, if you do what you've always done, you will get what you have always gotten. Keep moving forward. Most good things do not come easily!
"I signed up to work with HTYC to help me figure out my next steps on my personal career journey. I had come to the point in my current job where I realized that I just wasn't in a position where I wanted to spend my next 30 years until retirement. I didn't know where to go to find a good fit for me though, and that's when I reached out for help.
I worked with Avery Roth as a career coach, who helped me figure out a course to plot for my career goals. She worked with me to develop an inventory of my personal strengths, which gave me a great deal of personal insight into what my best talents and skills are. We then broke down my personal passions and values to design career profiles that would fit me. Going through this process gave me for the first time in years an idea of where I want to go for my next career move. What's more, after working through the career exercises, I feel I know myself better, including my greatest strengths and what fuels my passions.
I can't speak highly enough of Avery during this process. She is quite possibly one of the most relentlessly positive people I have ever worked with. She truly came to every discussion with a passion for helping me succeed, and helped me to get new and unique perspectives along my personal journey. She always took time to work through my sessions with me (even when things went over our meeting time) and really cared about me making progress each week. The exercises we worked on were really great in helping me gain an understanding of what I want from a career and from life.
I would strongly recommend Avery and the HTYC team to anyone who is stuck on their career journey and needs some help. They are truly worth the great insights and clarity they can provide towards helping you figure out your next career move."
Stephen Wilson
"…a great coach and human being in Scott, great customer service from both Scott and Alyssa, discovering that Webinar-teaching does work very well, a group of people with the same problems and challenges that I have, life-long access to a "goldmine" of useful information and tips on the student website, and I gained a whole new awareness regarding how the job market and the hiring process work today."
Ulric R.
"The program provided a way or organizing and breaking down my career goals. HYTC took the worry and stress out of making big decisions by getting to the root of what was holding me back and I found the confidence I was lacking beforehand."
Kim G.
JULIE LAUGHTER
Career Change:
Product Development to Sustainability with a $ 40,000 increase
I realized this was exactly the opportunity I was looking for!I am so excited to give you an update on how your HTYC course really helped me!
I have worked my entire career in behemoth companies (Hershey, Kraft, Pepsi), but I never felt like my creativity could really be stretched. I was often told I have great ideas but there was no way they would happen. So I found myself really discouraged and wanting a more challenging, creative career.
I'm leading the product development group and transitioning our business from only ecommerce to retail. And I am in charge of ensuring our processes and ingredients are sustainable and fair trade. What I'm also excited about is learning closely from other functions because there's only 43 of us! We all learn from each other and collaborate well. Definitely challenging work but I'm really looking forward to the experience.
And to top it off, I'm making almost $40,000 more a year. I certainly don't expect that kind of increase every time I make a career move, but I knew my skill value and what I bring to the table. I held my own and negotiated. Now my salary is on par with my male colleagues. ?
I write ALL of this to say THANK YOU!!! I can't wait to take another class with you.
"…Sometimes you just need someone who has done these things before to make it easier. Scott's advice allowed me to get exactly what I wanted out of my new job!"
Andrew T.
Digital Project Manager
"I feel like this course gave me the umph I needed to get myself going. It kept me organized and gave me action items, which were crucial to helping me move forward. I feel like I have a clear picture of what I want and more action items for getting there . I don't feel as overwhelmed."
Justyne P.
"Two years ago, I decided to quit my career as an editor in the film/tv industry after I realized I was miserable, but I had no clue what to do with my life. I spent the last two years feeling totally lost, stuck in analysis paralysis and fear of making the wrong decision and being miserable again. I wasn't moving forward, and spent most of the time unemployed or working low-paying temp/freelance jobs while I drained my life savings. Truthfully, I was feeling hopeless that I'd ever find a career that I'd be happy in.
But then I stumbled across HTYC through an article and it gave me hope again. After a Strengthsfinder review session with Lisa Lewis and the Figure Out What Fits course, I've finally admitted to myself what I really want to do, what I really want out of life, and have made a decision.I want to pursue a career in writing. I don't have a clear picture yet of what that looks like, so I have lots of homework to do exploring options as well as practicing writing, getting better and building up a portfolio of work.In the meantime, all the work figuring out my strengths (and anti-strengths) has armed me with greater self-awareness so I can pursue a "for now job" that's a better fit for me and gets me closer to writing while I work toward it.Thank you so much for HTYC. It's given me what I was desperately missing the past couple years: a direction to move toward!"
Kevin Long
KEVIN LARSEN
Career Change:
Project Engineer to Management Role with a $ 8,000 increase
"We accepted the offer and I can not be happier!""Scott,
Well I want to thank you for your all your help through this transition over the past few weeks.
I was able to negotiate a higher salary, I asked for $75K and they came back with $70K and an extra week of vacation.
We accepted this offer and will sign the paperwork tomorrow and I can
not be happier!
I will have to tell you I had to spend sometime talking my wife through it and
assuring her that I wasn't going to lose this offer that I was just given, LOL.
Again Scott you were a huge help in this process and I can now see why you started your own company!"
"It was way more helpful then I ever expected and it helped me to figure out my strengths, what I want and that it is okay to have high expectations. I'm still working to achieve the rest…
It boosted my self confidence, I'm definitely more secure in my skill set then I was before. Also I have found a Community and a team who are willing to help me achieve my goals, I didn't expect it to be this inclusive."
Antonia S.
"The clarity that it gave me around my strengths was invaluable, and it has also expanded my idea of the career options I really have, instead of the ones I've been conditioned to accept! ….I've really benefited from the advice of Scott and my fellow HTYC'ers when I've gotten stuck. The accountability that I had to do certain tasks also helped me to stay on track and continue working towards career satisfaction. Its mix of thoughtful content, solid support and engaging exercises which coalesce to help us to firstly identify what kind of work would suit us most, and how to go after it!"
Nick S.
"Practical advice, tips, and strategies that didn't cost an arm and a leg compared to other career coaching programs, plus extra support, which was appreciated….I can say that I was lost for many years, but I finally got more clarity on the line of work to pursue. It was a reconfirmation of the path I should take."
Nancee M.
THE MOM WHO GOES FROM "SO OVER HER JOB" TO A JOB SHE LOVES, A PROMOTION AND TWO RAISES!
"I will be starting a 5-month Instructional Designer contract this Monday!
I am still grateful for you giving us access to StrengthsFinder2, and for your great attitude and advice. "
Anne Cheng
"Scott,
Well I want to thank you for your all your help through this transition over the past few weeks.I was able to negotiate a higher salary, I asked for $75K and they came back with $70K and anextra week of vacation. We accepted this offer and will sign the paperwork tomorrow and I can not be happier!
Again Scott you were a huge help in this process and I can now see why you started your own company!"
Kevin Larsen
I just talked w my supervisor & it was awesome! He ended up suggesting many of the things I most wished for, and feeling like they were his ideas ? – just like you predicted!
We laid out a couple of possible future scenarios. He shared a couple of similar situations from his own past and how he'd handled those transitions.  But, he'd also recommended more moderate options short term and a gradual transition plan until something else was in place. I think this statement just showed his goodwill & support, which was a big relief.So – I'll keep you posted but thanks so so much for catalyzing and strategizing! Now I'm off to work on the next tasks!
Jenny B. (on getting her boss's help to move into a role outside of the company)
CINDY MORTON
Career Change:
Created the perfect position as a COO
I realized this was exactly the opportunity I was looking for!
"When I started working on my own journey of "what should I be doing?" I had a glimmer of a position in Private Equity as a member of the acquisition company leadership team. After completing your course, I took the step to change employment.
I continued searching and participating with HTYC. In May this year I was approached by a company I worked with in my previous position to potentially come on board[…..]based on the conversations we'd been having about my skills and their needs – they see me handling the integration of a merger for them. The 'dreamed up' position I had designed over a year ago!
I know that you and HTYC are owed credit for teaching me to confidently articulate my strengths and passions – Thanks so much! These are skills that will grow with me and I will continue to refer people to your site so they can benefit as I have!"