Make a Decision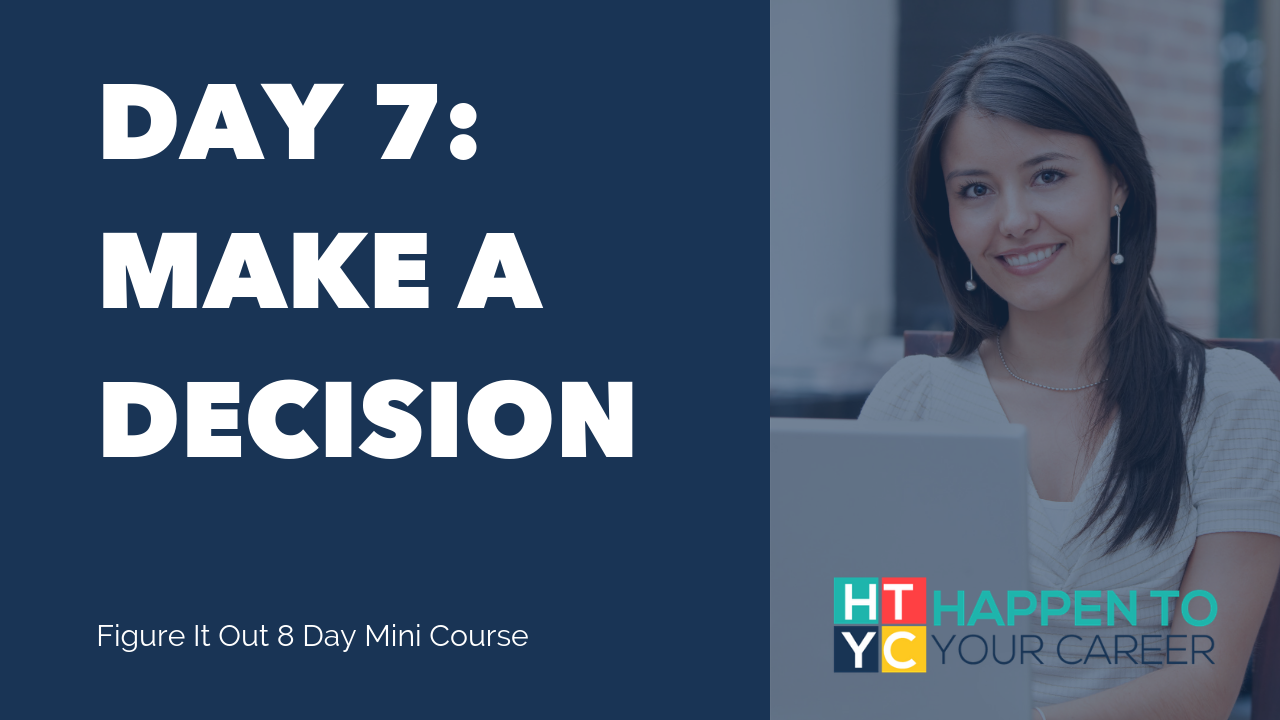 This post is Day 7 of the Figure It Out – 8 Day Email Course. If you haven't already signed up to get access to all the days, you can do that here. If you're already signed up and loving this free resource, share it with someone else who needs it.
If you want to make a difference, make a decision!

Eric Thomas
It's up to you now! We've done all we can do to get you on the path to the job that you love. All that is left is to decide to take the next step.
Here's 3 tips (and one video) to help you make this decision:
1. Everything does not depend on this. Contrary to what you probably think…and what tons of people are probably telling you, you're entire life, your future, etc does not depend on this decision! If you think that way, you'll remain paralyzed by fear. This is just the very next step in a series of steps that will get you to where you want to be!
2. You're well prepared! If you've done all the activities we've outlined in the last 8 days, you are very well prepared to make an intelligent and informed decision regarding your career. Don't let your mind tell you that you "don't know what to do".
3. "Magic happens when you're in motion" –Richie Norton. Once you have begun taking steps to move towards your goals and dreams, you'll find that magical things will happen. Opportunities will open up. Ideas will come to mind. And none of this will happen while you're sitting on your tush trying to make a decision. Watch this video from Eric Thomas to be inspired to make a decision (video really starts at the 1:00 mark)!
Action Steps for today
Pick one step from the list of steps you've created for your career
Leave a comment in the comments section below telling us what your decision is
Share this post with your friends and family