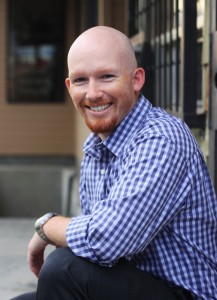 Mark Sieverkropp is on the show again this week with Scott.  This time, however it will be more of a traditional HTYC Interview, with Scott asking Mark about his career journey and how he's used what he talks about in his book, Project: Success to get to where he is today…as always when these two get together, there are certainly some laughs!  Enjoy!
[Tweet ""It's your job as a leader to make your team successful" @ChrisLoCurto"]
Books & Resources Mark Sieverkropp Mentions in the Interview
Who Inspires Mark Sieverkropp?
Chris LoCurto (listen to Chris LoCurto's HTYC interview here)
 [Tweet ""As you start to experience success in one aspect of your life, it's much easier to find success in all aspects of your life.""]

Check out Mark Sieverkropp's Endeavors
Planning stages of an event in Fall 2014
[Tweet ""Ask yourself questions that will reconnect you with the 5-year-old version of yourself""]
[Tweet ""Stop putting off your dreams and start taking steps towards them!""]
Connect with Mark Sieverkropp
Sieverkropp.com – Mark's blog
 Question: Have you read Project:Success? If so, what do you like about it? 
Please share this episode with your social circles and leave us a review on iTunes!!