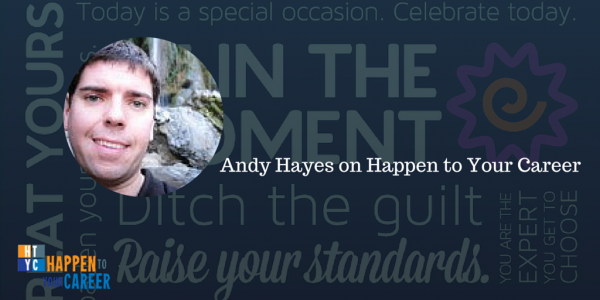 Owner of a business called plumdeluxe.com, liver of the good life, Tweeter of ridiculously delicious looking meals. Fan of both craft beer and vinegar (not necessarily together). He also appears to have an infatuation with tea that I want to dig into. Most importantly, He has built an amazing career over the last 15 years. Heiling from Portland Oregon we welcome Andy Hayes to Happen to Your Career!
Andy tells his story of making a jump to a lower paying job, not once but 3 times! Every time dropping in pay but upping his happiness. He eventually started his own business taking his skills from his past career and applying them to what he was really interested.
In this episode you will learn:
Whether or Not You have to make less money to enjoy your job
How you can avoid wandering from job to job
How to lay it all out, when you are faced with a difficult career decision
Plus Andy tells us about his love of tea and Scott asks him for some recommendations!
Links Andy Talks about
Plumdeluxe.com Andy's business that helps you make moments matter
Twitter Reach out and thank andy for being on the show!
Are you struggling figuring out what you want in your career? Learn about our FREE 8 day course that helps you avoid spending the rest of your life going from job to job unhappy. Instead, get unstuck by figuring out what you want and making a decision now. CLICK HERE