Are You Finally Ready to Take Control of Your Career?
This
Irresistible Dream Job Offer

package shows you
how to land the job of your dreams…
Even if you feel overwhelmed and don't know
where to start!

"…Sometimes you just need someone who has done these things before to make it easier.
Scott's advice allowed me to get exactly what I wanted out of my new job!"
"The program provided a way or organizing and breaking down my career goals. HYTC took the worry and stress out of making big decisions by getting to the root of what was holding me back and I found the confidence I was lacking beforehand!"
most people find the process of discovering and landing the job of their dreams intimidating.
You might be good at your current job…even comfortable, but deep down you know you were meant for more.
You just don't know how to get there…yet.
Here's what we know for sure: Anyone can discover and get hired for their perfect job when you follow the carefully constructed system you'll find inside The Irresistible Dream Job Offer.
Does This Sound Like You?
Are you feel overwhelmed at all the contradictory advice given by so-called "Career Gurus"?

Does it seem like every application you submit goes into a Black Hole…never to be heard from again?

Does the very mention of a "Job Board" make you feel nauseous?

Are you unable to make any sense out of the mystery of LinkedIn?

Are you doing everything you know how to do, but you're still one of the faceless masses to hiring managers?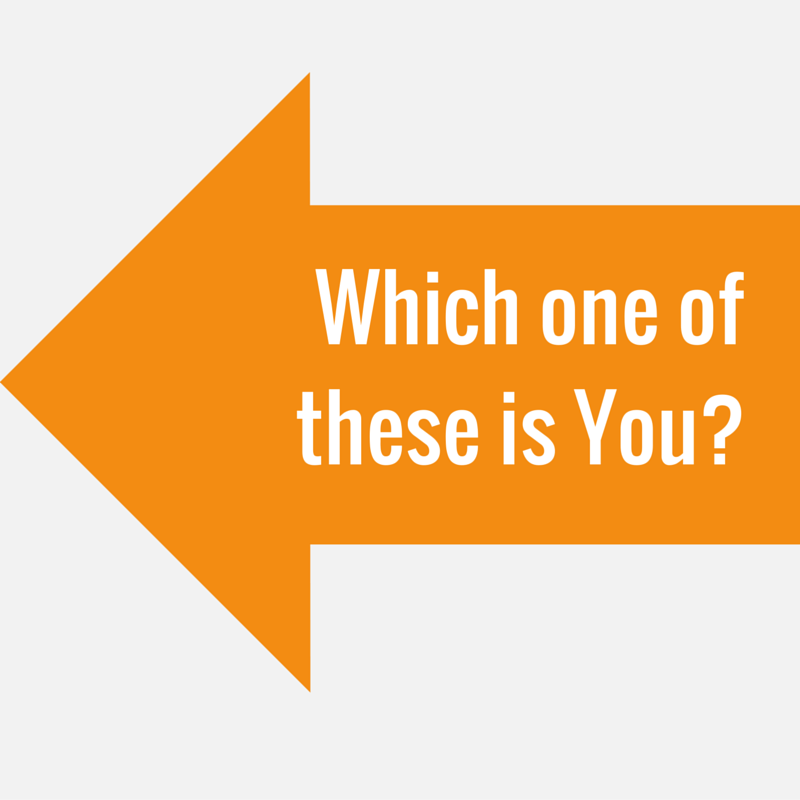 Then this message is just for you. Here's why…
I've discovered the answer…the key that allows you to jump to the head of the line.
Here's what I uncovered: You're working too hard to get the job you want!
You don't have to compete against 30 or 300 other people! You have the ability to cut to the front of the line and compete against just a couple others for the job!
You can even do that multiple times over!… and when you have that many interviews with companies and positions that you would love to be working with… it's a lot easier to get multiple job offers
You just don't know how to do all of that yet
You see, I've been that HR guy sorting through piles of resumes looking for that one "needle in a haystack." The single person who would be the best possible fit for your dream job.
In my HR career I've interviewed over 2,000 people, and I've taken that experience and over the last 10 years I've created my "dream job" as a Human Resources leader, Business Development Expert, and a Career Coach.
I've seen how most people struggle to get offers to the jobs they want and fit them, while a few people swoop in and have multiple job offers in a very short period of time!
I firmly believe that no one should remain stuck, doing work they hate or that doesn't fit them, so I want to show you exactly how you can do this too!
Imagine The Perfect Workday…
You wake up before your alarm clock, and after a quick stretch you jump out of bed with a peaceful smile on your face.

You're looking forward to the day, in fact you feel a little giddy.

Coffee becomes an option as opposed to a necessity.

It feels a little bit like you're about to go on vacation…you know, the bubbly "I can't wait" feeling.

There's a strange feeling in your gut that you can't quite identify. Oh yeah…that's where stress used to live, but that nasty beast has been kicked out for good.

Your friends and family keep asking you about the perpetual grin on your face.

Then you catch yourself thinking, "Yeah Baby, it's Monday. Another chance to do something great with my life."
This is what every day can feel like when you use
The Irresistible Dream Job Offer
package
to become the hero in the story of your life.
The Practical Side of Your Dream Job
While it's nice to envision the joy that comes from attaining your dream job, there's a practical side to it as well.
Yes, I'm talking about money.
Your dream job probably also includes a dream paycheck, right?
Wouldn't it be nice to get paid what you're worth, as opposed to what a position is worth?
This is much more than possible! I can show you how!
Let's take a quick look at the cost of not pursuing your dream job and paycheck.
Write down how much you made from your job last month
Now write down your ideal monthly income provided by your dream job
The difference between those two numbers is what it's costing you every month by doing nothing.
I'll give you an example.
If you made $4,000 last month from your job, and ideally you would like to make $8,000 a month, then every month you remain inactive it costs you $4,000 (or $48,000 annually).
Yikes.
Can you really afford to take the kind of hit month after month?
But don't despair…I have an answer that works.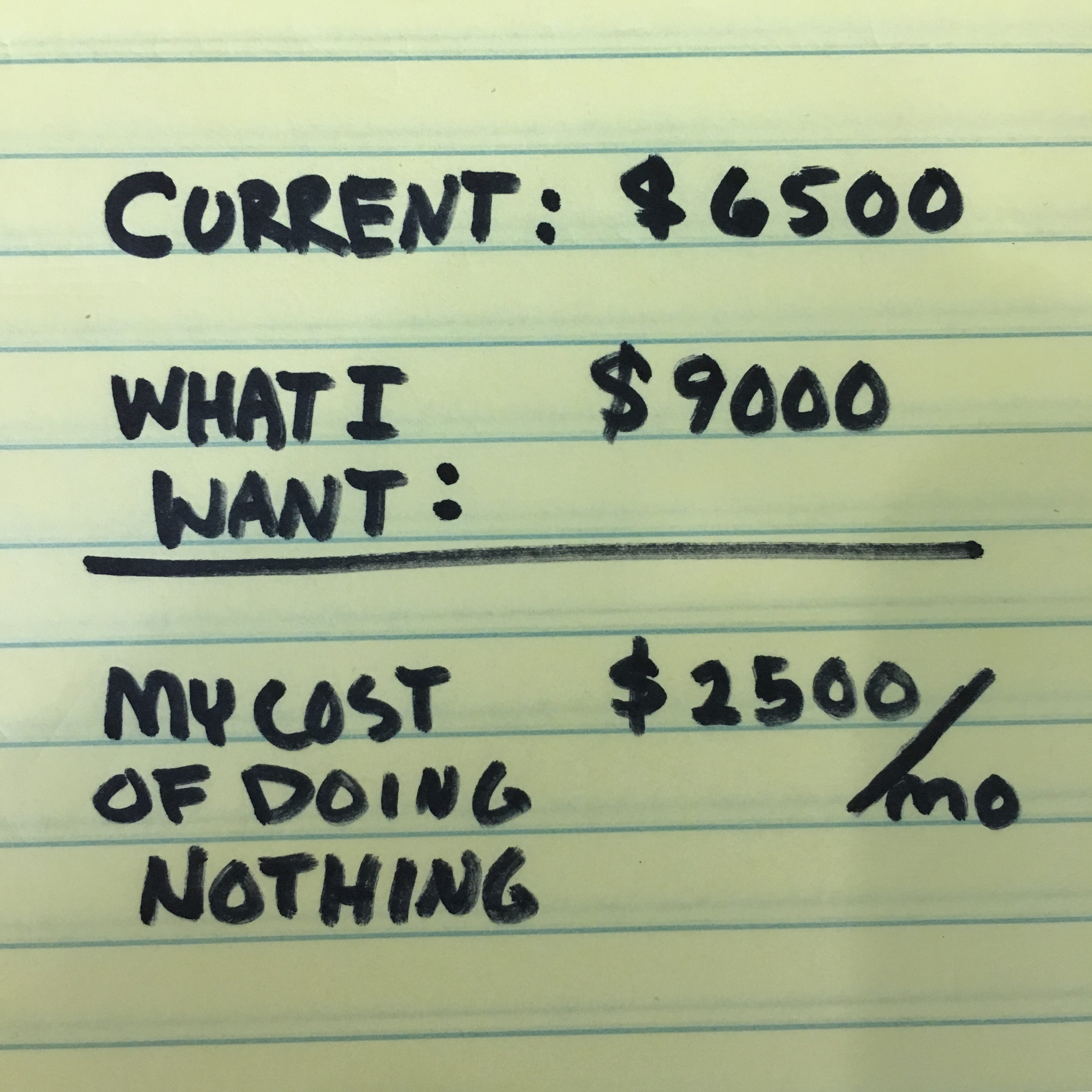 Introducing The Irresistible Dream Job Offer
A new learning package built for those who want to do work they love but don't want "finding it" to stand in their way!
"Just wanted to tell you, that exactly 5 weeks from when I arrived in Canada I got a full time job, negotiated a higher salary and within the next 3 days I got another offer that pays 33% more, provides car allowance, that covers all car expenses like lease and insurance, phone covered, laptop, iPad and a great job of an operations manager half time in the office, half time with clients.
I used some of your strategies, but the jobs actually happened by means of luck I would say.
I am happy and very thankful to you, for you gave me support when I was looking and offered great tips."
The Dream Job Offer Package (it's irresistable)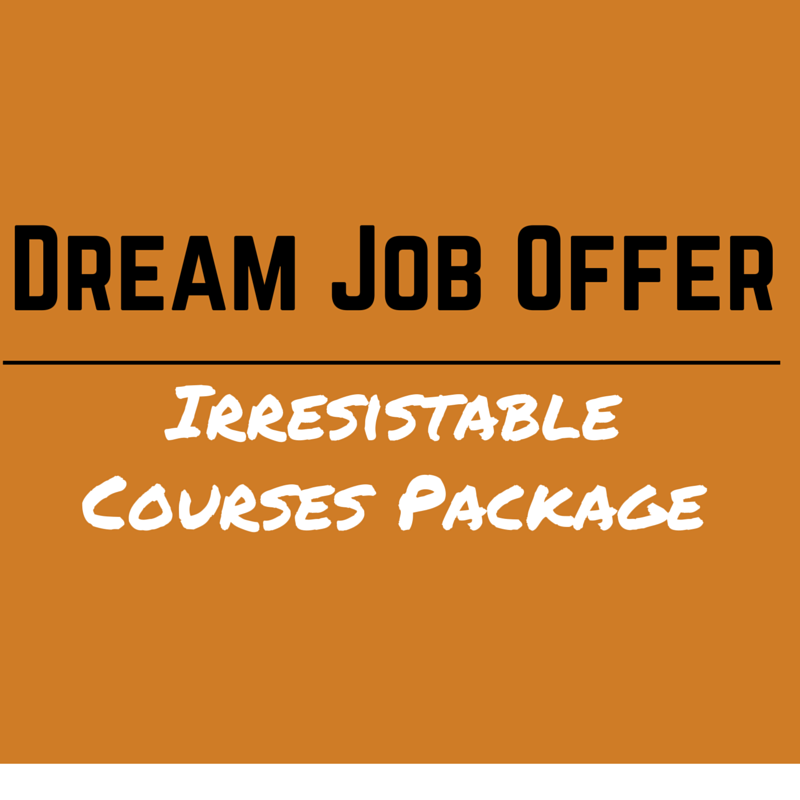 I know how different life can be when you are doing work you love (and you're great at) while getting paid exactly what you're worth!
It's life changing!
And I want it for you too! That's why we've put together this limited time special offer on our best products and courses, each one designed by us specifically to help you determine what your dream job is, then make it happen! (and negotiate your salary without a lot of stress along the way!)
The courses in this package have helped hundreds of people get the jobs and raises they want while living a life they are excited about!
These are people just like you and just like Kevin…
From "Not knowing where to begin" to multiple job offers in 30 days!
Kevin is just a regular guy but he used the training in "Interview University" and "Get Your Job Now" to go from unemployed to multiple job offers in less than a month! Plus making the transition to management and at the same time negotiating his salary and vacation to get more than what he wanted initially!
He never thought he would be the type of guy who negotiates his pay and vacation time!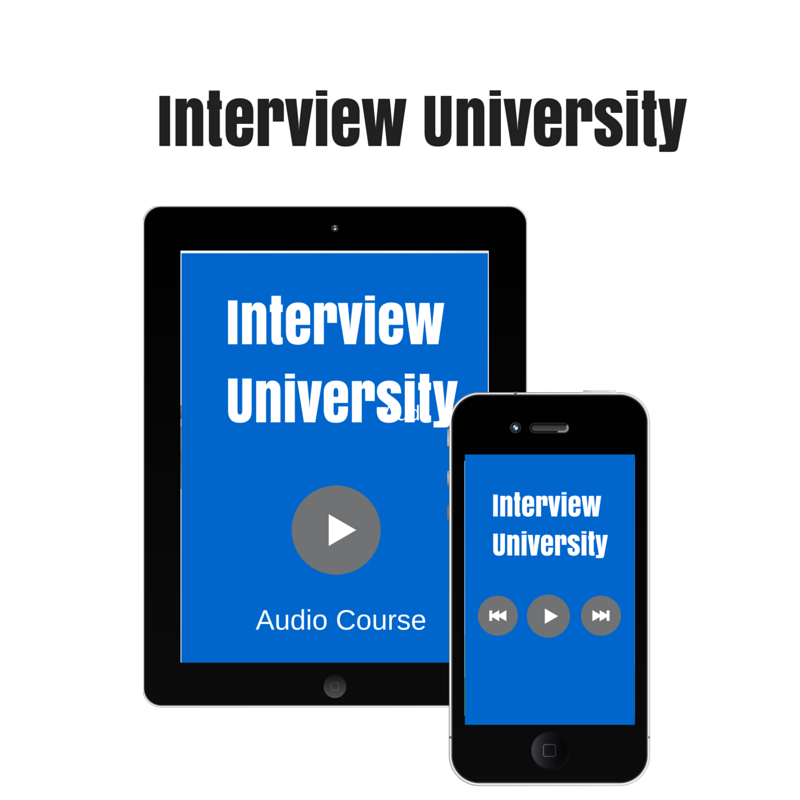 Interview University
Hands Down the best advice you will ever receive to go from interview to multiple job offers. Get Hiring Managers clamoring to get an offer written OR get chased down in the parking lot after your interview for them to offer you the job (both situations have actually happened to students of Interview University) – The most comprehensive audio course for interviews on the planet PERIOD
16+ audio lessons (4+ Hours) to get you the job offers you want the very most and have the hiring managers winking at you on the way out the door to let you know they will be talking to you soon!
Regular price $49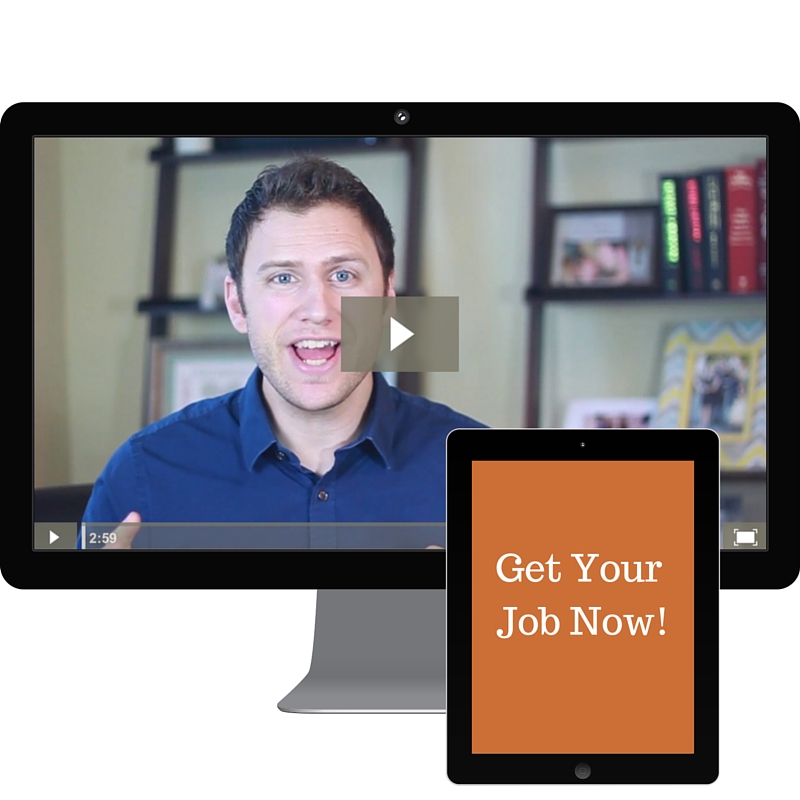 Get Your Job Now
Everything you need to get multiple job offers without needlessly shipping off another resume wondering if you will ever hear back! Instead learn exactly how to build relationships with the people that can say "yes" to hiring you at the companies you want to work for!
Includes: 20+ HD videos on how to contact employers, shortcut the hiring process, build relationships, negotiate your salary and much more!
Regular price $97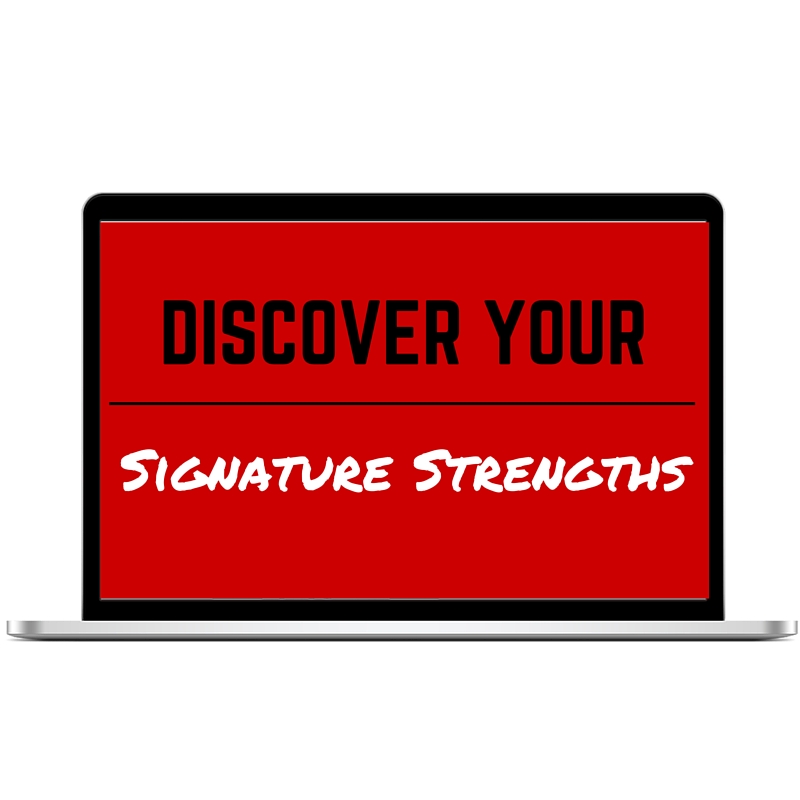 Discover Your Signature Strengths
Learn how to use your talents, skills, passions and unique abilities to align yourself with work that fits you! Use this mini series to learn to focus only on doing work in area you love and are great at!
Includes 3 video trainings: Discovering your strengths, Using your weaknesses (anti-strengths), and never do work you don't love again!
Regular price $97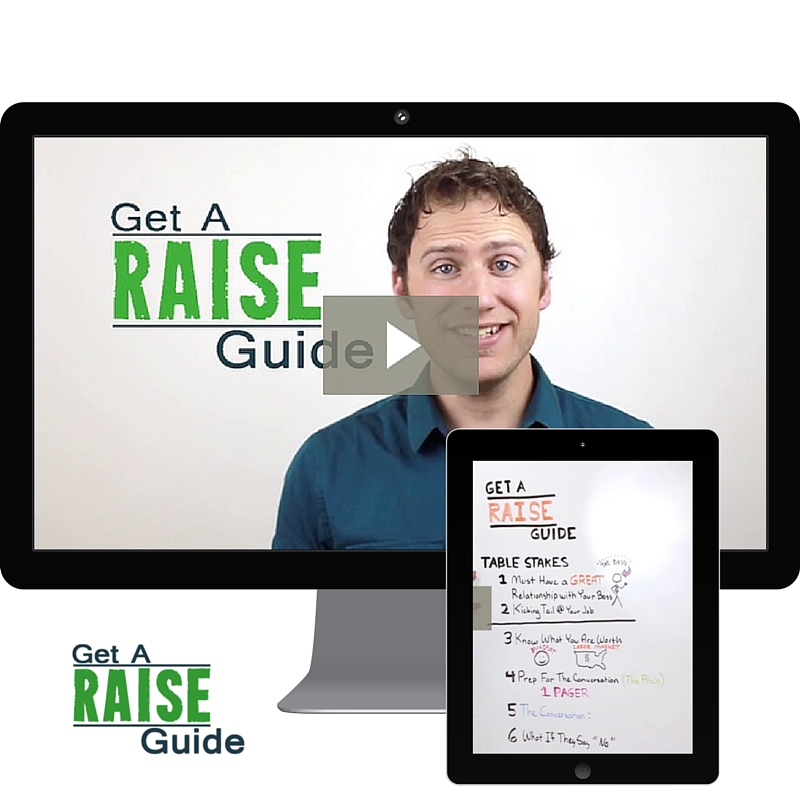 Get A Raise Guide
Negotiate your pay without all the stress and without feeling guilty about asking for more. This course takes your personal situation and allows you to create a partnership with your boss (or future boss) to finally get paid what you're worth! The information in this course has allowed me personally to make an extra $300,000+ in just 7 years and made it possible for me to pay off over six figures in debt!
Regular price $97
You get all the courses listed above PLUS…
Interview University, Get a Raise guide, Get your job Now, and Discover Your Signature Strengths all come with the Dream Job Offer PLUS package AND you get Absolutely everything below too when you purchase today!
Only one catch…
We only have 20 of the Plus Package for sale…. when they are gone, they are gone!

Figure Out What Fits
The A to Z system that helps you choose what work you should be doing even if you don't know where to begin and don't know what you're great at (or if you're good at lots of things and can't choose) We guide you step by step of discovering your strengths and what you really want out of life and then connecting that to a career you be excited to get up every morning and do!
Includes: 25 HD videos, PDFs, Downloadable Audio, and many many bonuses! All to help you decide how you should be spending your time in your career!
Regular price $197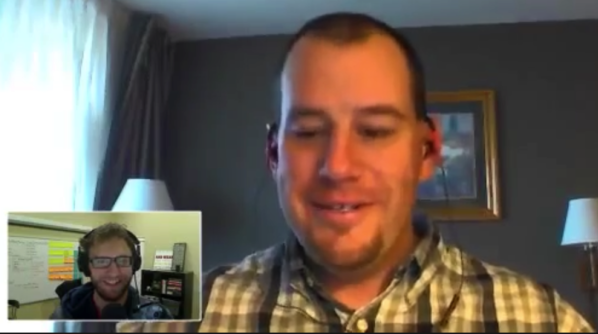 30 minutes of personal coaching from me
You can use this coaching session anytime over the next 90 days to have me help you negotiate your job offer (BTW we will get you more, I have a 100% success rate) OR to get you unstuck in the job search process, or to have me help you decide what route you should be going for your next job!
You get to decide! I'm just here to help!
BTW this is the reason why there are only 20 of these spots available, I don't do very much personal coaching any more and these spots are rare. Get one while you can!
Regular price $400/ hour

How to be Less Busy: Get the most important things done without giving up your life!
Want to stop being so busy all the time? You can! and I can show you how, but it's not going to be easy!
That said, we will show you the path to make it significantly more doable! This is for you if you often find yourself overwhelmed and being led around by your schedule
Washington State University paid me handsomely to create this training especially for them! Until now, you couldn't purchase it!
Regular price $97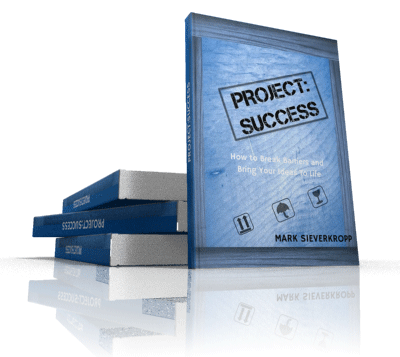 Project: Success – Guide + Audio + Worksheets
Everything you need to turn passion projects into dream careers! A step by step guide by our co-founder and Partner Director Mark Sieverkropp
Regular price $39
Why? Because for quite some time I've wanted to put some of my very best trainings all together to help you cut through all of the stuff that doesn't matter when finding your dream job (can you say functional vs chronological resume?) and focus only on the stuff that does!
Because I then get to help you get paid exactly what you're worth! (that's one of my favorite things, because then it means you can pay off debt or take trips or start saving some extra money!)
Because I'm testing this offer at this price (and we will probably never do it again!)
I then give you 60 days risk free to try every single course and training in this package to decide if it's right for you! If you're not thrilled with it, I refund your money PERIOD.
Oh… and we have packaged it as such you pay the price of just one of the trainings… but get all of them at no extra cost!
None of that matters unless you're getting the results you're looking for though… and if you've hung around HTYC for more than 17 seconds, you know that results are what we have founded our business on!
"When I started I was afraid of making the wrong decision! My career was incredibly important to me and I didn't want to screw it up or waste time making a move I wouldn't enjoy! Scott helped me learn what my strengths are and what is most important to me… but more important than that I learned about what I can't stop doing that I have to have in my work to make me happy"
What's all this worth? Let's add it up (real values)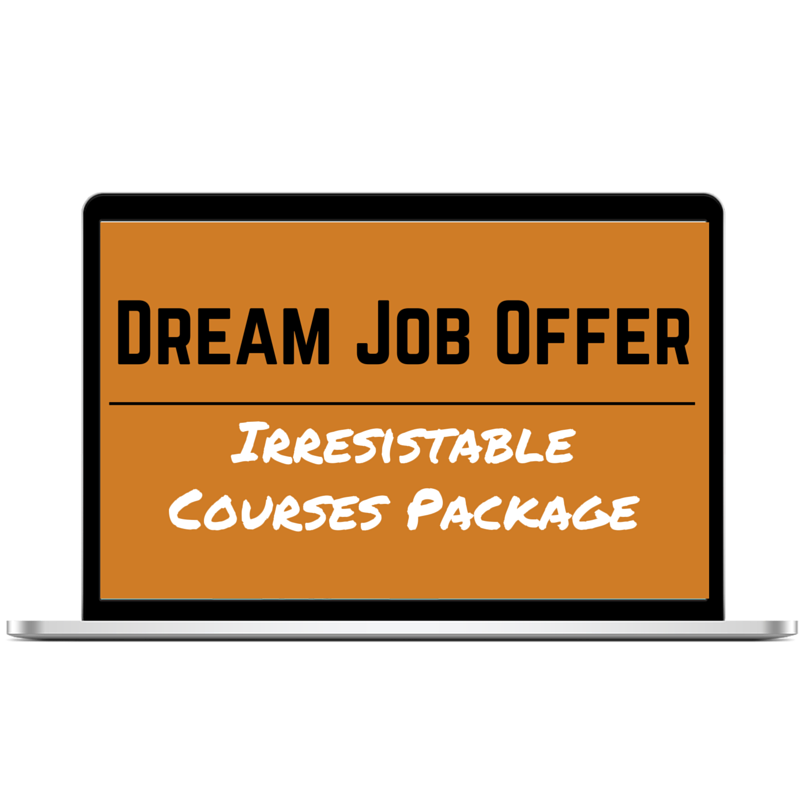 Dream Job Offer Package
Interview University – $49.00
Get Your Job Now – $97.00
Discover Your Signature Strengths – $97.00
Get a Raise Guide – $97.00
Just that total alone: $340 Value
Now add in the amount of any raise that you get (which won't just be for this year but instead adds up over the rest of your life!)
HTYC students who have gone through these courses have shared raises of $2000 – Many multiple tens of thousands!
Let's assume low end: $4000 raise over 20 working years =  $80,000 total
Not bad!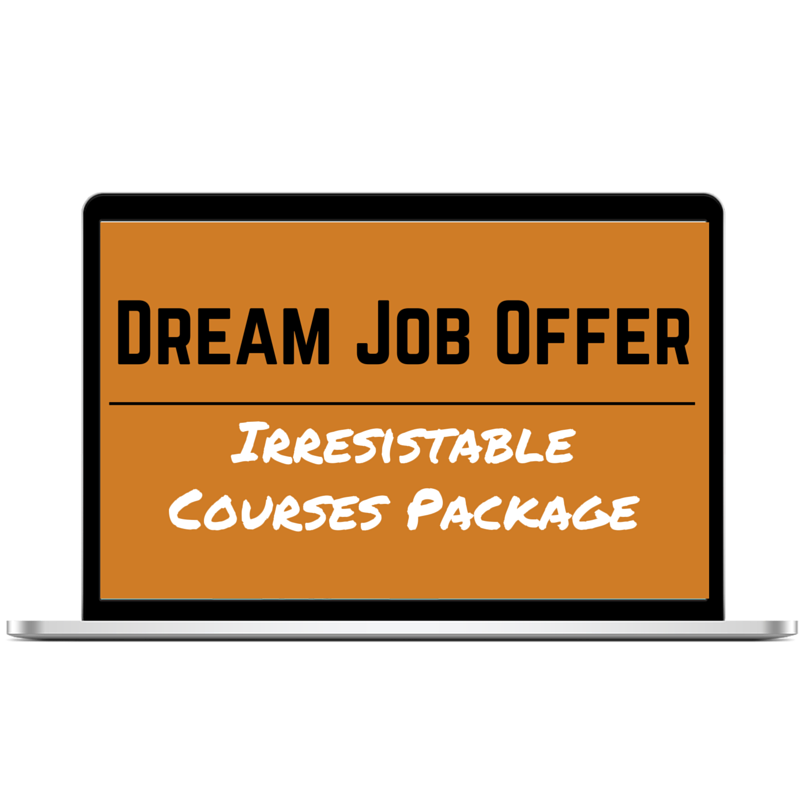 Dream Job Offer PLUS Package
All the trainings in the above package – $340

Project Success (Guides and Audio) – $39.00
How to be less Busy – $97.00
Figure Out What Fits – $197.00
30 minutes of personal coaching – $200.00
TOTAL: $ 873 Value  +  The raises you get with your new dream job!
My personal raises over 7 years from using this info totaled to over $300,000 extra income for me and my family Plus I got to do work that I actually enjoyed doing!
I want you to have this too!
But what if you only got a $2000 raise and a job that you were excited to get up each morning and go to work… wouldn't that be worth the price of any of these packages alone?
Of course it is.
So… How much does it cost already?
Dream Job Offer Package
Interview University

Discover Your Signature Strengths

Get Your Job Now

Get a Raise Guide

Project: Success

How to be Less Busy

Figure Out What Fits

30 minutes Personal Coaching
PLUS Package
Only 20 available!
Interview University

Discover Your Signature Strengths

Get Your Job Now

Get a Raise Guide

Project: Success

How to be Less Busy

Figure Out What Fits

30 minutes Personal Coaching
What Our Customers Are Saying
Don't just take it from us, let our customers do the talking!
"After working with Scott I was able to tell my boss I'd be leaving, find my replacement, make a cross country move, and make a job change to one that uses my strengths and I'm excited about"
"I didn't know what I wanted to do. I Had a great Job but I was So Over it. I needed my own personal consultant to come in and help me make the Change. 
HTYC gave me the Framework and support I needed to Decide what I wanted and take the Steps . 
When I got my job offer, I was really surprised That you got on the phone with me to help me negotiate my Salary"
"I feel like this course gave me the umph I needed to get myself going. It kept me organized and gave me action items, which were crucial to helping me move forward.
I feel like I have a clear picture of what I want and more action items  for getting there . I don't feel as overwhelmed."
Join us now before this offer expires
Frequently Asked Questions
What happens if I just want a refund? or if I decide I intensely dislike your "rapidly thinning but still curly hair"?
Whatever the reason, we only want happy customers PERIOD.
If you aren't happy with these courses and training for any reason just send an email to me or support@happentoyourcareer.com and we will refund your money!
This is part of our 100% no risk guarantee. I don't want you to take the risk so I give you 60 days to go through all the courses (there's a lot of them) and make a decision, if you don't love them, just let us know!
Are these courses for Young people (or Old people... or middle aged people)?
I get asked this question all the time (well people usually don't begin with " hey I'm old"
Instead it begins with " I'm 57 will this work for me?" or "I'm 25 and don't have 20 years of experience, will this still work for me"
Here's the deal: we teach "principles" as the focus of most of our courses.
"Principles" stay true in any situation… while many other people only teach tactics!  Don't get me wrong, I'm going to give you some serious hacks, scripts and techniques but i'm going to also teach you about why they work so that you know how to incorporate them into your life and your situation!
That said if you've already completely given up on doing work you love, then nothing is going to work for you (no matter what age you are)!
How do send in a testimonial after I get my dream job?
You can send it directly to me (I'm a sucker for success stories… or really any good story!) you can also email support@happentoyourcareer.com and we will help you celebrate!
I can't wait!
Just let us know when and we will be right there to jump up and down excitedly for you! (it's going to be awesome!) We'll even film it if you want us too!
But first you need to get the trainings so you can go tackle that dream job!
See you in the courses!
Join Us Now and Get your Dream Job
Dream Job Offer Package
Interview University

Discover Your Signature Strengths

Get Your Job Now

Get a Raise Guide

Project: Success

How to be Less Busy

Figure Out What Fits

30 minutes Personal Coaching
PLUS Package
For even more personal help!
Interview University

Discover Your Signature Strengths

Get Your Job Now

Get a Raise Guide

Project: Success

How to be Less Busy

Figure Out What Fits

30 minutes Personal Coaching