What do you do when you decide your current job no longer fits your values?
You fill your iPhone with numbers from all of the CEOs you've just made friends with by interviewing them for your blog.
(Obviously)
Wait… What?
That's just one of the many ways that our client and HTYC Podcast listener Eric Murphy used to make a career change to his dream job. (take a listen below!)
Eric Murphy was working 10-14 hour days in his engineering role for the gas company in Las Vegas Nevada. It was going well… except that every single day he was feeling the urge to work with an organization that was giving back to the world. He even thought the solar industry might be how he should be spending his time.
He had no idea that he was so far off.
HOW DO YOU MAKE A CAREER CHANGE WHEN YOU'RE BURNT OUT, HAVE NO TIME, AND DON'T KNOW WHAT FITS YOU?
That's exactly what Eric wanted to know too!
Because he wasn't just trying to make a career change, he was also trying to figure out what career and what company really fit him.
For every client we work with we help them go through the same process, and Eric was no exception!
1. Determine your Signature Strengths
2. Create Your Ideal Career Profile (What's most important to you)
3. Target only companies and opportunities that fit
What was incredibly unique to Eric's story?
That he was both seeking jobs AND trying to discover what his ideal role was at the same time.
This might not sound like a big deal, but if you're reading this, I bet you feel like you have to already know exactly what you want to be doing before you go talk to peopl about it!
You don't!
This was the strategy that we helped Eric use.
THE TEST DRIVE METHOD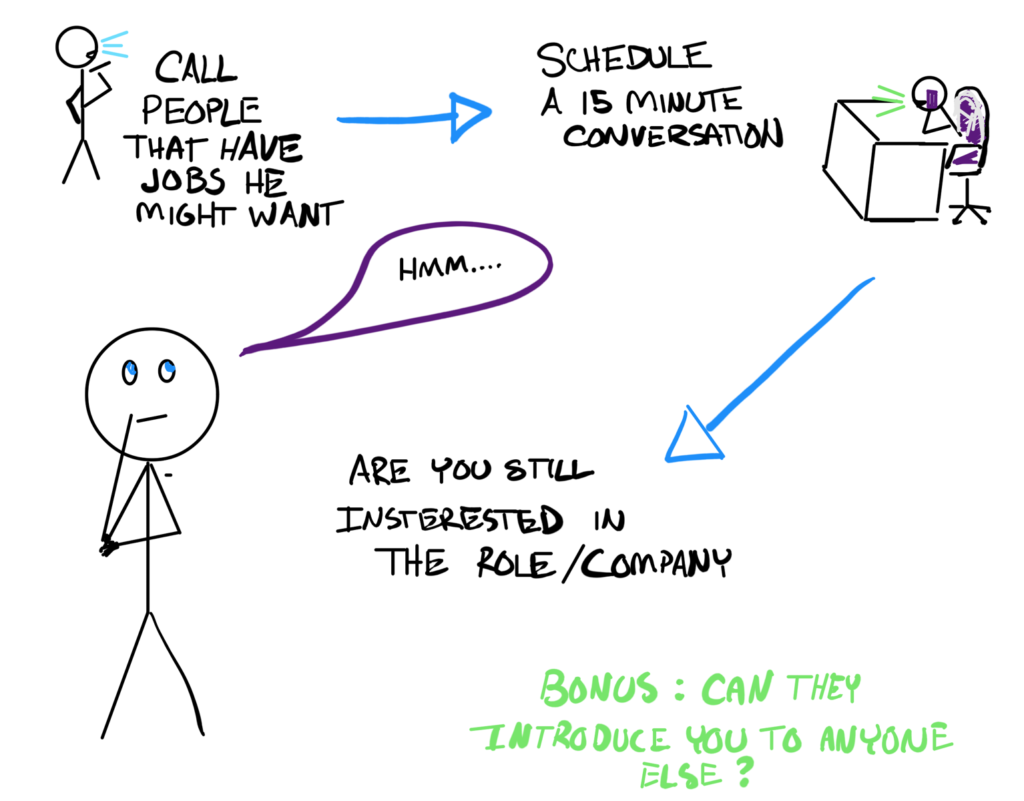 BUT HOW DID HE GET THE ATTENTION OF CEOS?
Honestly? Most of the time he just asked. You will be surprised how many people will say "yes" when you ask.
But he was still nervous asking for time from people, so here's another very unique method he used.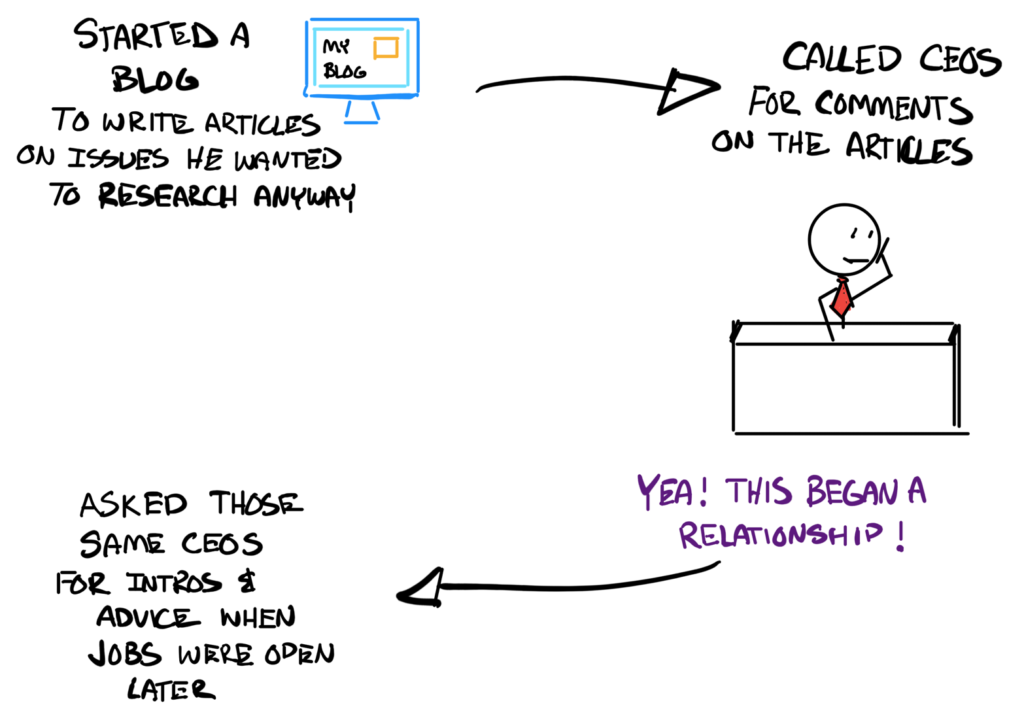 WANT TO LEARN HOW TO DO WORK THAT FITS YOU?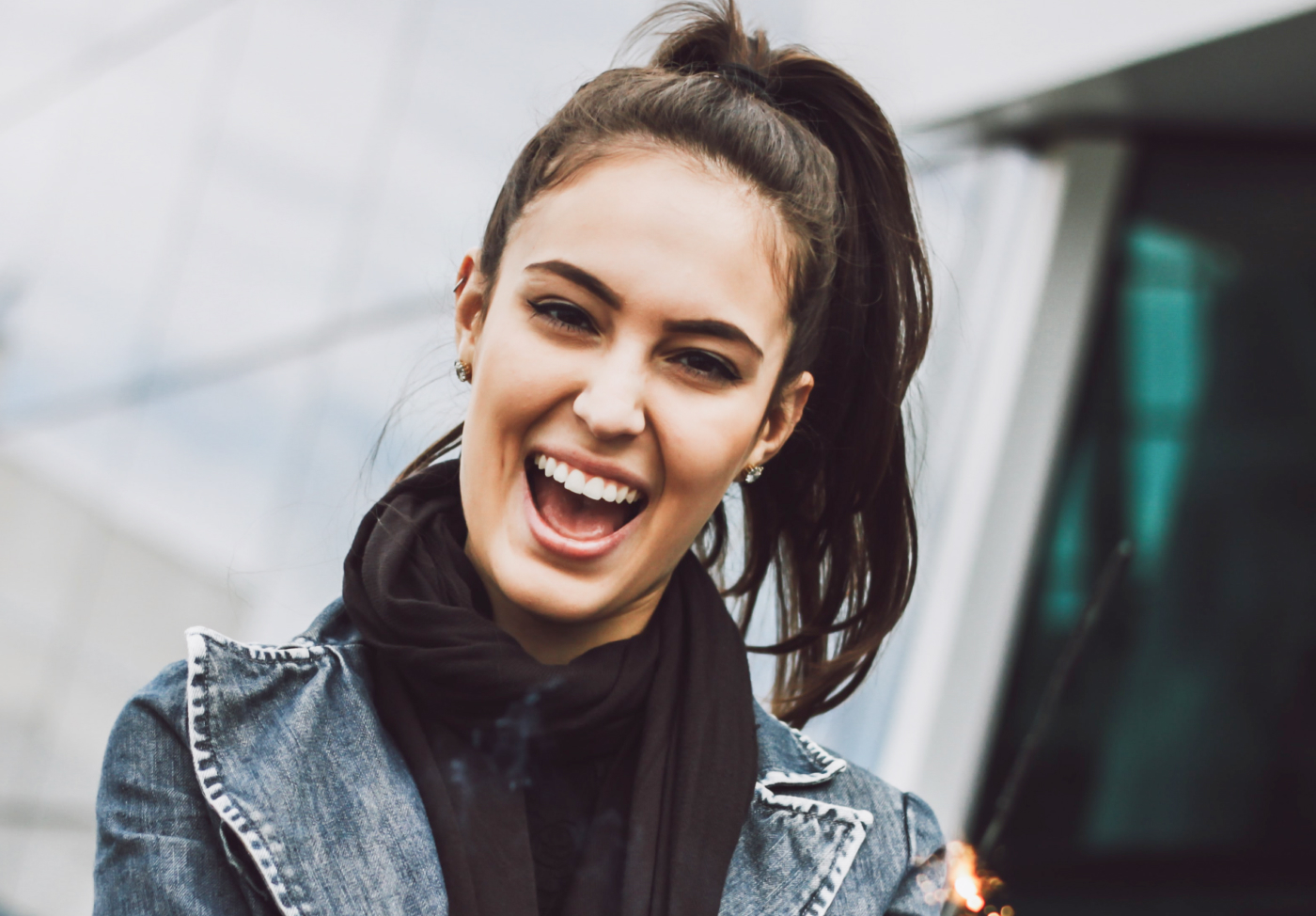 Ready for Career Happiness?
What Career Fits You?
Finally figure out what you should be doing for work
Join our 8-day "Mini-Course" to figure it out. It's free!