How many people do you know that are actually doing what they said they would be doing when they grew up?
How many of those people enjoy their career choice?
How many of those people are wishing they still had a chance to do something different?
Guess what?
There is still time.
No matter what age you are or what stage you're at in your career, there is still time to go out and look for your career calling — to find that purpose, to make your mark on the world.
If you're ready to tap into something bigger than your current job situation, you're going to have to change your mindset from one that thinks that opportunities are limited and resources are too scarce for you to make a life change, to a more holistic approach of assuming abundance and becoming more in-tuned with yourself.
Now, let's get to work on finding your career purpose and owning your calling.
IN ORDER TO FIGURE OUT WHAT YOUR PURPOSE IS, WHAT YOUR CALLING IS, WHAT YOU'RE PASSIONATE ABOUT, THEN YOU GOTTA DO THE INNER WORK.

IN ORDER TO DO THE INNER WORK, A LOT OF STUFF IS GOING TO COME UP THAT YOU MIGHT NOT WANT TO DEAL WITH — THAT MIGHT BE HARD, THAT MIGHT BE SCARY, THAT MIGHT BE OVERWHELMING, THAT MIGHT BE CONFUSING.

BUT, IF YOU DON'T LOOK AT THAT. I THINK YOU'LL REMAIN STUCK.

YOU'LL LACK SATISFACTION.

STEP 1: REFLECT
Being proactive in reflecting and evaluating your current job situation as it pertains to your life goals is crucial in finding your calling and the next steps of your career journey.
Create little mini-getaways for yourself clear your mind and start with a fresh slate to think about your career purpose on a deeper level.
Reflect on your strengths, what you value, a purpose you want to be involved in, and the kind of people you want to surround yourself with.
This first step of reflection is the hardest, but the most valuable in finding your career calling.
Taking your time and finding your calling can help you begin to create career goals to help design a life you love with purpose.
STEP 2: ACCEPT & ACKNOWLEDGE
Our careers constantly evolve as our priorities, life goals, and interests change.
Accepting these changes as we take the time to re-evaluate where we are in our lives will help us progress along our career change process.
Being able to acknowledge that, 'Yes, this is what I want to do. This is what the accumulation of my skills, experience, and passion has led me to want to do,' creates a sense of knowing and a feeling of confidence within ourselves that will start turning the wheel of momentum that we need to change our careers.
STEP 3: OWN IT
Now that you've taken the steps to reflect, identify, accept, and acknowledge what your career calling is, you've got to own it. And, you've got to own that purpose sooner rather than later.
There will be doubts of your decision from outside perspectives and maybe even from your inner voice, but you will need to develop strong boundaries that will give you the ability to discourage those nay-sayers and negative thoughts.
You have to be very in-tuned with yourself, believe in your purpose, and own your decision to pursue it.
Create a space within yourself that will give you the ability to gain self-mastery through your strengths, skills, and confidence to protect yourself from people that question your calling.
STEP 4: MAKE A PLAN-FINDING YOUR CALLING
With a clear direction of where you know you want your career to go, the next step is making a plan to get there.
How do you do that?
You can begin by identifying positions and organizations that align with your calling.
If you find that you're in need of more guidance in the planning step, you can look into outside resources like hiring a career coach or recruiting mentors that have been in your position of change.
STEP 5: TAKE ACTION
In order to own your purpose, you'll need to take intentional actions in reaching your newly identified career calling.
Start making small incremental changes toward your goals.
You can even volunteer in an organization that matches your calling or network with those that work in those same organizations to get more information or dip your toes in the waters of that new career.
Remember that it is always a good idea to evaluate your progress. If you have to, you can always pivot your career course.
As high performers, we are always looking for ways to improve where we are to where we want to go.
High performers want to build careers that are in alignment with their dreams and values.
The steps above will help you jump start you down a path to reach your new career goals and aid you in finding your calling.
Once you own your purpose and take action to do something different from what you've been doing, you'll build momentum to continue to live out your calling.
Remember not to rush your career change process. By doing that, you defeat the purpose of the time you've put into doing all of the soul-searching and goal-setting to find your next career move.
If you find that you need more support through your career journey, we've got the resources for you.
Check out the Career Change Bootcamp program as it was created to guide you to build a strong foundation in finding the right path to your next career.
Read more about it here or visit our Career Coaching resource for a more personalized one-on-one career adviser that can help you reach your career goals.
DOWNLOAD THE TRANSCRIPT TO THE EPISODE NOW
Scott Barlow: Hey, it's Scott. Welcome back to Happen to Your Career. I'm very ecstatic, excited and other things to talk to you today because we have a guest with me that I met under a year ago. I think you will love her story. We will dive into that. Welcome to Happen to Your Career Jessica Williams. How are you?
Jessica Williams: I'm great Scott. Thanks for having me here today.
Scott Barlow: Before we get into all of that, what do you tell people you do now?
Jessica Williams: I am the founder of a company called the Superwoman Project. We do everything from training, speaking, writing, and coaching to support the advancement of women into positions of power. We help women with careers, leadership, and helping them run their own business. We run the gamut but focus on women that want to become powerhouses in the world.
Scott Barlow: Very cool. I know you haven't always done this. That is awesome. I'm curious where this starts and I'd love to dive into how you got to here. You haven't always had the Superwoman Project.
Jessica Williams: It's so true, I haven't. It's been in the back of my mind as some whisper as to what it is now for ten to fifteen years.
Scott Barlow: Really. Then let's go back to where the crumbs started coming together.
Jessica Williams: It's funny because I don't talk about this often and I'm trying to talk more about it. I grew up in the deep south, rural North Carolina. It was an environment where women weren't taught to do the things I'm teaching women to do now. Go after what you want, you can be anything you want, do it unapologetically, be authentic, be you.
I was taught you could be anything you want but don't be too loud, too obnoxious. Keep your mouth shut because you want men to like you. Keep your hair long and wear tight clothes. I was taught a certain way to be as a women. I knew as a child that something wasn't right. My dad, when he drank would be incredibly violent. He hit my mother in front of me a few times and I saw my mom sacrifice herself for her children and not take care of herself in the way I now know I want to take care of myself. I want to take care of myself in a different way and want other women to do the same. She did it for me and my brother. I have very confusing feelings about that sometimes. My father was like you can be anything you want but don't be too much.
It was always ugh I'm stuck and feel confused. I went to college and literally bolted to the west coast. I had never been further west than Tennessee and never been to California but knew it was the place for me. I jumped in a two seater car and drove across the country and lived with a cousin I'd never met in Los Angeles. Your listeners might be recent college graduates but no one tells you how hard a time it will be to integrate into real life when you first graduate. I did not know. I had put myself on a path of really challenging times. I didn't make it easy on myself. I had no connections in California. I had been looking for work for six months prior to moving out and had a couple interviews in the pipeline. Within three weeks I had a job. A great job. I worked as a sales representative for a wine distributor. My territory was the L.A. beaches territory.
Scott Barlow: Awesome, been there and learned to surf there.
Jessica Williams: I was living in Hermosa Beach and traveling selling this beautiful wine. I was so lonely that I'd cry. I didn't know if I'd made the right decisions. I had a hard time making friends. I pretty quickly met a man that was 22 years older than me. He was very adventurous and charming and sold italian wine. I was like oh I love you. He said let's go on adventures. He had a little sailboat he had sailed from San Diego to Florida through the panama canal in his twenties. He took me on that boat one day and said I want to sail around the world and I want you to go with me. I was like yes sign me up. I'm in, yes. Get me out of the rat race. I'm in with work, I feel so alone, I don't understand is this what life is just going to work everyday. I want to check out.
We ended up buying a bigger boat and I moved to San Diego. I got a job working for autotrader magazines. When print magazines were a thing. It was around the time autotrader.com was coming on and they were kicking our butts. They had hired a whole new sales staff to beef up territory. I had this huge territory of used car dealerships selling print advertising.It was one of the most challenging jobs I've ever had. It was so toxic. I was so sick when I went to work.
Scott Barlow: What made it so toxic?
Jessica Williams: I hate to be mean but just the environment of used car dealerships and being a woman. I'm a very sensitive person, intuitive, empathic person. I pick up on things around me. I didn't realize it at the time but when I look back I see it was draining on my soul just standing on car lots taking pics with a little camera. It was a grind. You had deadlines because it was publications and advertising. I had quotas to meet. I was making big money. It was one of my first $100,000 a year jobs. I was in one of the biggest territories in the country. San Diego is the largest used car market in the country and I had one of the biggest territories in the city.
Scott Barlow: Used car mecca.
Jessica Williams: Yes and it was just a hustle. I quit in 2007, it's an interesting story because I work for this publishing company. We had people on the back end publishing and I was just the collector. One day the magazine got messed up and one of my clients was pissed and I got called into their office. It was a mobster gang of three brutish guys standing behind a desk and they are yelling at me and cursing and pounding on the desk and telling me what an awful person I am. How I'm never allowed on their lot again and I'll never see one of their dealerships again. I literally about peed my pants it was so terrifying. I quit the next day because I had an anxiety attack. I may have been making a lot of money but it was too much. My partner and I had gotten married and decided it was time to leave on the boat. We left in 2007 and sailed around southern California which was cool but knew we needed to do more on the boat. We went back for the winter and worked on the boat nonstop. I didn't have a job I just worked on the boat. It was a lot of work.
Scott Barlow: What was that like?
Jessica Williams: It was crazy. We were living with his mother in law. She lived in Rancho Bernardo kind of east county San Diego and we were working on our boat elsewhere. We were commuting down there. She'd pack us a lunch and we'd go down there and work on rigging, painting, the bottom of the boat, redid the through holes, the engine. I took deisel mechanic classes. I know a lot about diesel engines. I was constantly in the grit and the grime of that life. In preparation for this big beautiful dream we had and were consumed by. He was more consumed than me but I was tagging along in a way. Which was part of the problem.
When we left in 2008 we sailed from San Diego to Canada. Went up the entire west coast of the U.S. and headed north which is some of the most dangerous sailing you can do in the world because there aren't a lot of places to duck to harbor and you are going against the wind the whole time. It's more advantageous to motor. It was a hard rough trip. Our relationship was not healthy. I came from this childhood where I saw my mother beaten down and I was in a similar relationship. It wasn't physical but emotional and controlling and manipulative. We had that situation on a boat. I literally lost myself. I became a shell of a human being, whatever he wanted me to be which was never enough.
When we came into Canada we sailed around the San Juan and gulf islands for a summer and landed in Port Townsend, Washington and I bought a one way ticket to North Carolina to stay with my family which felt odd because I had run away from them and now running from him back to them. I had nowhere else to go. I spent a hard three months there. I eventually came back to Port Townsend and we tried again for a couple months and it didn't work. He wanted to keep going on the boat and I didn't. I had this awakening in my life. I went to a retreat center on Cortes island.
Scott Barlow: Been there.
Jessica Williams: You have?
Scott Barlow: I have been, all over that area actually on boat.
Jessica Williams: It's beautiful. It's right off Vancouver, and Vancouver Island. It's a few islands in so it's isolated. I worked as a volunteer at Hollyhock. Did you go there when you were there?
Scott Barlow: It doesn't sound familiar. I feel like I'd remember it.
Jessica Williams: It's this beautiful retreat center for meditation, yoga, higher consciousness. It's right on the water. I lived in this cabin with 10 other people from around the world, there for similar reasons. We volunteered 30 hours a week for room and board. Which means I got these beautiful organic meals and got to attend a lot of the sessions at the retreat center and made amazing friends. I didn't know what to do with myself or where to go. I can't go back to California because it reminds me of my ex-husband, we were separated at the time. I'm grieving and it's hard. I can't go back to North Carolina even though my family wants me to. There's no way that is happening.
A friend of mine at the center was a chef and a naturopath. She had gone to the naturopathic school in Portland for her degree. She said trust me you will love Portland. Just move there off Hawthorne Boulevard. I sat down and meditated one day. What do I want? True visualization, manifestation in action. I meditated over what I wanted my life to look like in Portland. I could feel it and taste it. I knew down to the moulding on the walls in my room what my place had to look like. This happens to me all the time, don't know if it happens to you. I went on Craigslist and that place showed up in my search results. I moved there sight unseen, just me and my dog, no furniture. I slept on the floor for awhile.
It was the height of the recession. Portland was so hard hit, one of the highest unemployment rates in the country. No one would higher me. I had gone from $100,000 a year, to sailing around the world, to now I can't get someone to let me pour coffee. I was biking around the city because I didn't have a car or enough money to buy one. I had barely enough money to pay rent. I biked around passing around resumes. There were no jobs online to apply for. If there were I wasn't qualified because I hadn't worked in a couple years. I started doing whatever I could to find work. I was working with a recruiting company that sent me on a few interviews. The only interviews I could get were sales jobs because my background. They were software companies. I can't think of anything I'd rather sell less.
Scott Barlow: I want to hear about that but I'm curious. Just to jump back what prompted you in the first place to begin visualizing? Up until that point you had led a life where you ran from one thing to the next and following someone else's wants. Something in there occurred. Is that being around other people? What happened that you got to that moment?
Jessica Williams: Oh wow, that moment where I started living the life I wanted.
Scott Barlow: That moment where you meditated on what you actually wanted and the serendipitous, serendipity which isn't always so serendipitous, what led up to you imagining what you wanted finally?
Jessica Williams: It was kind of a lot of things and signs coming my ways. Books I read. A friend of mine is a Sikh and she lived in Santa Fe at the time.
Scott Barlow: What does that mean?
Jessica Williams: I'm not the right person to ask, but it's a form of religion. It's a belief system around nonviolence. There was a gentleman who was the leader of the community and died awhile back. It's into yoga and nonviolence.
Scott Barlow: I'm Googling right now.
Jessica Williams: They wear the headdress. She was very much into yoga and meditation. She sent me this entire box of books on meditation and yoga. I already practiced yoga. They helped deepen my practice. It was a lot of things. A lot of mentors who encouraged me. I was in a coffee shop one day and there was a card on a cork board that said writing group. I was in Port Townsend and liked to write. The group was comprised of two older lesbian women, about 65 years old, who lived in the town. It was me and them and we'd write in their little house and drink tea. They were badass women who had down cool things. They encouraged me.
All the women at Hollyhock. All the amazing women who had been divorced or in their forties and still single. They encouraged me that my life wasn't over. There is so much available to you. Someone pointed me to What Color is Your Parachute. Classic career book. I did a lot of the exercises, what I was good at, what I felt like, the people I wanted to surround myself with, my purpose, my values. Around that time that I was looking for work in Portland I had this vision. That is the moment I realized I wanted to do something to help women. I don't want other women to be where I am sleeping on the floor with no possibilities or opportunities in front of me. I don't know where to find resources. I was grasping in the dark.
I want to be a homebase for those women at any stage in the game. I had a vision for the summit that I'm doing this fall. The first annual Superwoman Summit in Portland. The vision came to me over a decade ago. We need to convene women, we need to have conversation. Everything after that, I decided that I needed a break from men. From my dad, ex-husband, the autotrader experience to the time I was working in the winery's in the valleys in Oregon to piece together money and had a bad experience with a gentleman winemaker who stiffed me for my salary. I was done.
I need to work with women, I need a break. I had a job through someone I knew, a neighbor. She worked at an Ob Gyn clinic and her mom worked there, and sister. They were hiring for a receptionist. Sign me up, I can just show up and do a job everyday and heal the other areas of my life and not have to focus so much on work. I get to work around women and women's health. It seemed so in alignment even though I was only making $12 an hour. I was almost thirty and making that. In 2010 it's the best I could find. It was one of the best things I did for myself to give myself time. I didn't have a ton of money and I had some credit card debt because I still liked to do things. I worked there for 2 1/2 years and one day I was at the clinic. We had hundreds of patients come through. I Managed the front desk, the phones are ringing and everyone needs stuff; the doctors, nurses, clients. I'm really good at managing it. I love it. I feel high from it. I'm in my state of flow and started learning about what flow meant. This feels good. Why?
I'm using my greatest strengths working with people and managing expectations, keeping the relationships in tact in challenging times. What am I doing? I decided to become a midwife. I was working at the clinic and doing my pre reqs to go to nursing school. Which is a long path if you've never pursued it. I was at the local community college. I had an epiphany, what am I doing? I'm not meant to be a medical professional. I'm meant to do communications. That was what my bachelor's degree was in. I don't need to do sales but communications. I decided to get my master's degree in communications. I feel like I'm talking a lot.
Scott Barlow: This is particularly interesting. I knew part of your story because we met up in Portland about a year ago. I didn't know the little pieces along the way and the little decisions that led to more epiphanies. That is real and I like that. I'm a nerd and am fascinated by this stuff and what causes people to make one set of decisions versus another. I'm having a ton of fun. I'm curious about a couple things.
This was around 2009, so it's about 8 years ago or so and it sounds like it gets clearer to some degree on what you don't want to do but the things you are interested in as well. What prompted you to decide to go back to school? That is a big commitment.
Jessica Williams: It's a huge investment. I was terrified. I was making $12 an hour and had no money in the bank. I realized there was a big gap from where I was and being able to make the decision. I asked a lot of questions. Calling around asking the universities what it will entail and how to make it happen, how do I get the money. They will just give you a big chunk of cash to go back to school. It's amazing. My employer would support me, let me go back to school and work part time. At first I was going to get an MBA because I couldn't find any Masters degrees in communication. I want to run my own business someday and thought I needed an MBA to do that. I took the GMAT, and I'm terrible at math, it was not pretty. I got accepted on probation. I think that is what the call it at Portland State University for the full time program. I was on probation for math. As long as I kept it up I could stay.
I heard an ad around that time on our local PBS station and it was an advertisement for a strategic communications program. Because that was where my background and real strengths were I looked at it. It was perfect. It got a little into business and finance but focused mainly on communications which I was excited about. I applied and got in at the last minute. It was perfect for me. It helped me build my strengths other than just working on my weaknesses the whole time. I got to focus on what I was really good at. It came easy to me. I was so good at the program. It was a professional master's degree so they encouraged you to partner with local organizations on all of your projects or you could use them as case studies. Because I wanted to build a business or do work with an organization for women's empowerment I picked that type of company every single time so I could learn as much as possible about that industry or social good cause. Every project I did was around women's empowerment. My classmates were probably over it but I learned so much. Around that time, a big moment in my career, I had a colleague at school named Lori. She worked with Mac Prichard in Oregon on Mac's list. I know you know him.
Scott Barlow: He's been on the podcast. Episode 149 I believe.
Jessica Williams: Awesome. Lori worked with Mac. They had a small operation running Prichard a social good PR firm and Mac's List was a side project he had been focusing on many years and he decided he wanted to invest in someone to help him grow the business but I think he was timid and wanted to try people out. He was looking for a part time sales associate to help build up Mac's List. Lori recommended me because she had seen me in action in school. Apparently they didn't interview anyone else. They hired me within a week. I was so excited after two and a half years of looking and trying to find work and to be working for Mac's list. I had been using it for my job search so it felt like a cool opportunity. That was pivotal for me and propelled my career.
I surrounded myself with a lot of organizations doing good in Oregon. I learned a lot because Mac's list was at the very beginning in 2012. They were making $3,000 - $5,000 a month, barely enough to pay my salary. He was really bootstrapping the business. I kind of created my own position because there was a lot of opportunity. Because I did great I was promoted fast and given more opportunity.
I learned a lot about how to build community and took a lot of my experiences around building my career to help others. I love doing it and talking about career development, professional advancement, leadership. People were asking me to speak on the topic. We were running events, writing blog posts, an e-book, speaking at conferences. I was over the moon having the time of my life with this job.
Scott Barlow: So this entire time you've known you want to do your own thing so where does that come back in?
Jessica Williams: It's funny because I always told Mac he would be my last employer. We discovered Chris Guillebeau together. His art of nonconformity and world domination summit. I know if you are not aware it sounds hooky but it's really cool. Their mission is to connect people around adventure service and community. We would go to these conferences and they would talk about quitting your job and starting a business. It was the most common theme and he would look at me and say don't quit. As long as you keep me happy I'll stick around. That was a big part for me. I saw these people on stage that weren't that different from me doing the thing they love. The only difference is that they are doing it. I have the skills. I've grown Mac's business by over 100% in three years. I can do this for my own business. One day I woke up and said it's time. I didn't want to because Mac and I were friends and I didn't want to hurt him or my colleagues but I couldn't quiet the whisper inside of me. It grew to a point I felt I was harboring a secret from him and the team. I was being disingenuous and not living my integrity. They had to know the truth. I began parting ways in May of 2015. Transitioned slowly.
Scott Barlow: What did that look like? I know you and Mac are still friends. I get this question all the time. How did you go about those conversations. I've been there where you start feeling disingenuous because you have this other part of you that needs to come out. How did you go about doing that and what were the conversations like?
Jessica Williams: They weren't easy. It was hard. I really cared about Mac. I really cared about the team I worked with. I really felt strongly about the work I was doing. I wanted to slip out the back door. It was hard. I'll be honest I think Mac was caught off guard. I think in hindsight everyone would have handled it differently. The transition was rocky. There were some bad days for everyone. Mac wanted me to stick around for a long time and I think he truly cared about me and I think he felt hurt. The reaction wasn't what I hoped it would be and that hurt me. We had a lot of hurt feelings. It wasn't what I thought it would be.
I would tell anybody thinking about quitting their job to start their own business, I went into the conversation assuming he would have a positive reaction or be open to the conversation and it didn't happen. I presented a transition plan and opportunity for collaboration and partnership. I wanted to be of service and not abandon anybody and do the right thing. I was met with a different reaction that wasn't equal to that, at least initially. I was in shock and grieved over it. It was shitty times. I would tell anyone thinking about quitting to open their own business be very sure the person you are talking to is going to support you. If not come up with a transition plan that works for you in advance and do it in a very clear way that sets clear boundaries. I wasn't super clear. I gave too much and opened up too much to what they wanted. I should have been more clear that I want to start my own business, my last day will be a certain day. That is not what happened. Be very clear and sure you are going to get the reaction you hope before you go into it.
I get a lot of people that ask, I'm close to my employer should I tell them I'm looking for another job? No, not unless you are very sure they will be cool with that.
Scott Barlow: I think there are ways you can make sure in advance, pro-actively that can help them and you be more assured. I've had that same experience and done it 4 or 5 times. I've given well over two months notice for something, I gave two years when I left for my business. There is a lot of potential damage there. It took three years to build the relationship in a particular way in order to have that measure of being very sure.
Jessica Williams: Even I felt like I had done that. Sometimes our intuition tells us it's going to work out a certain way and they don't always work out how we plan and we need to be prepared for that. As long as you are following you heart and what is true to you then you are on the path and whatever happens is there to support you on your path.
I look back and think things happened in divine and right timing for me. Ultimately it was a gift to be sent out of the nest to go do your thing. None of this halfway in halfway out stuff. It forced me to get clear on my business. Right out of the gate I started doing everything I knew to get paid to make ends meet. What really started transforming it was when I acknowledged my calling. I have to work with women and professional development, leadership, and the advancement of women collectively in positions of power and the moment I owned that was the moment everything changed. The universe was like clapping and applauding. You finally did it.
For you listeners that have a calling, just own the calling! Whatever you have to do to own it. You are going to eventually so you might as well do it sooner rather than later. It's been a crazy journey but the work I do now is so personal to me. I stood up on stage last week and told portions of the story I just told you and literally cried on stage when I pointed at my business. This shit is personal. It comes from a deep place. Perhaps I've been doing this work in past lives for a very long time. Empowering and supporting women is my calling. I will do this unapologetically for the rest of my life if everything permits me to do that. I can't imagine doing anything else. I literally can't.
Scott Barlow: Absolutely. I'm curious about your opinion on this. It seems like when you go through all the types of experiences and different loss and other wins and one thing leading to another. When you go through all of that it makes it so much sweeter once you are actually embedded in it.
Jessica Williams: It totally does. It's not to say, I hate to tell the story that I earned it because I struggled. I like to think we don't have to struggle to arrive at this place. But for me, the story of my getting here is a pushing off point. It's like getting into the pull and you push off the side to go swim and you get a big surge of energy, that's what that was. All of that is the brick on the side of the pool and now I'm floating through the water and swimming. Just keep swimming, it's all I have to do. I'm on the path.
I help women negotiate their salaries and get higher raises, as a result making thousands of dollars more. I help them build businesses that feel in alignment. I'm a certified life coach and help them overcome limiting beliefs and stories that are standing in their way from achieving their real dreams. I'm also a certified yoga instructor and I combine all of this to get them into their bodies and tap into their intuition. I feel like we all need to start tapping into something deeper to create, to build, to innovate, to solve some of the bigger problems there are to solve in this world. We need to get super creative. We can't do that if we are walking around in that scarcity mindset that resources are scarce, opportunities are limited, it's competitive out there. We have to assume abundance.
Scott Barlow: I think that when you and I sat down over coffee or maybe tea - great little coffee shop. I remember talking to you about your thought process around this. That appealed to me about you. You are looking at this so much more holistically and talk about things like calling which is intimidating to a lot of people especially if you don't know what your calling is. I think for anyone to have a chance at that you have to be in tune with yourself in all areas.
Jessica Williams: One of my favorite quotes is "leadership development is self-development." I'd go so far to say that professional development is self-development. In order to figure out your purpose, calling, what you're passionate about you have to do the inner work. A lot of stuff is going to come up you might not want to deal with. It might be overwhelming, scary and confusing. But if you don't look at that I think you will remain stuck in life; you'll lack satisfaction that I know your people crave. Do that inner work whether you have to hire a coach, recruit mentors, take courses like you offer, listen to podcasts, read books. Go on adventures and journeys. I took off a month and went to Thailand when I was thirty as a vision quest. I had to do that. I do this all the time. You have to take time for yourself and reflect to figure out where you are going to go and how you are going to do it.
Scott Barlow: I think that is a must. That is part of the reason we went to Europe for six weeks and why we are going to the UK for a month next year. To be able to get a way and have the experiences and reflect. Even if you can't go to Thailand or the UK I think you can create mini versions of that. I've recently started doing stand up paddle boarding every morning to get away. There is no one else on the water at 5 a.m. It forces that reflection. That is good advice from you to get to that deeper level. This is super cool and an awesome conversation. First of all thank you.
Jessica Williams: You are welcome.
Scott Barlow: Thanks for making the time. We've been scheduling back and forth for awhile now. I'm so glad we finally got to do it.
Jessica Williams: Me too it's been so fun and telling my story from the perspective of how I've navigated my career. It's been an honor. Thank you Scott.
Scott Barlow: Absolutely for anybody that wants to get more Jessica, where and how can they get in touch with you?
Jessica Williams: I like to say all things Superwoman. I literally own all the URLs. SuperwomanProject.com. And I'm over the moon for this summit I'm doing in the fall you can learn more about that at superwomansummit.com. I've recruited over 35 speakers. We have 3 days geared toward the professional and leadership development for women. Early bird tickets are on sale now. I have my own podcast where I interview women around the world about their career stories. We often get into a theme and give advice. That is superwoman chronicles. You can find that at superwomanchronicles.com. Everything else superwomanprojects.com. I'm @JessicaJoellen, my middle name on Twitter and everything social. Feel free to email me at jessica@superwomanproject.com. I'd love to hear from everybody and if I can be of service please reach out.
Scott Barlow: Thank you again for taking the time and making the time. I really appreciate it.
Jessica Williams: You are welcome Scott. Thank you.
Sign up to receive email updates
Enter your name and email address below and I'll send you periodic updates about the podcast.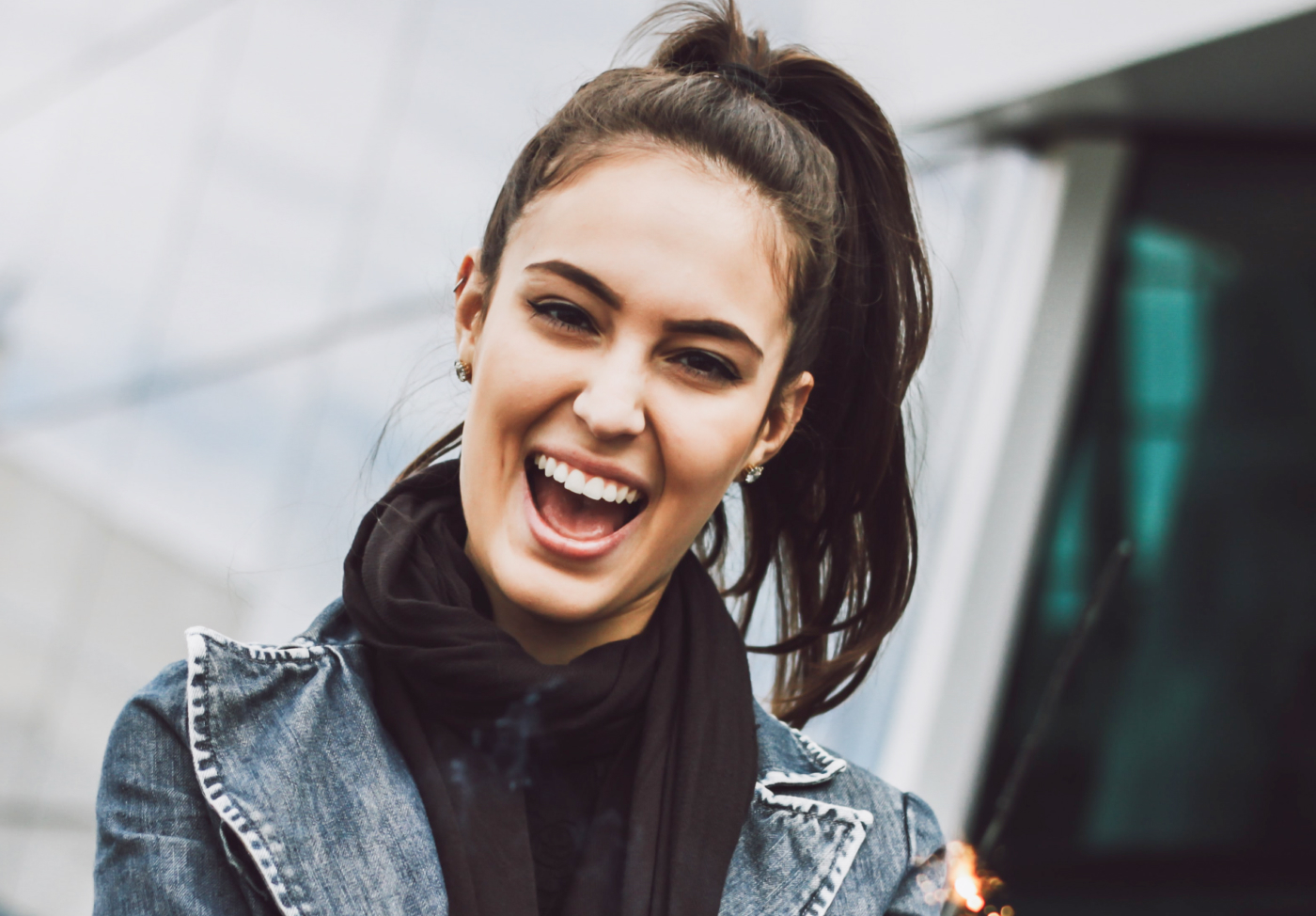 Ready for Career Happiness?
What Career Fits You?
Finally figure out what you should be doing for work
Join our 8-day "Mini-Course" to figure it out. It's free!