KNOW WHAT YOU'RE TRYING TO ACHIEVE AND WHAT IS THE STRATEGY THAT IS GOING TO GET YOU THERE THE FASTEST.
Have you found yourself asking the same question about how in the world you can not only make money doing what you love, but also how you can find the time to do all of that while having a life outside of the work you love?
Kathy Fettke has the answer and the experience to share how you can start taking the first steps into the direction that will achieve those goals.
In this episode, she also wants to simplify the process, so you don't make the same mistakes that she has made while learning to make passive income herself.
Some of her tips include:
Don't jump into anything that you know anytnothing about
Understand the basics
Learn everything you can – especially the fundamentals
Get your advice from someone that is doing what you want to do
Listen as she shares ways people can create a space for themselves to make it possible to live life the way they want to with the the people that love the most!
ABOUT KATHY FETTKE
Kathy Fettke is the author of the #1 best seller, Retire Rich with Rentals and is the host of The Real Wealth Show. After interviewing real estate millionaires, Kathy uncovered some of the best strategies for creating passive income streams.
Currently Kathy helps people build passive income through cash flowing assets, with the main asset being real estate. She encourages people to create a space for themselves to make it possible to live life the way they want to with the the people that love the most.
WHAT YOU WILL LEARN
How to become a money maker to become "job-optional"
Gain insight on the whole new (secret) world of real estate investing and its benefits
Learn ways to simplify the process of rentals to keep you from making the same mistakes Kathy has made
Why it's important to NOT jump into anything you don't understand
What resources are available and how to use these resources to your benefit in investing in real estate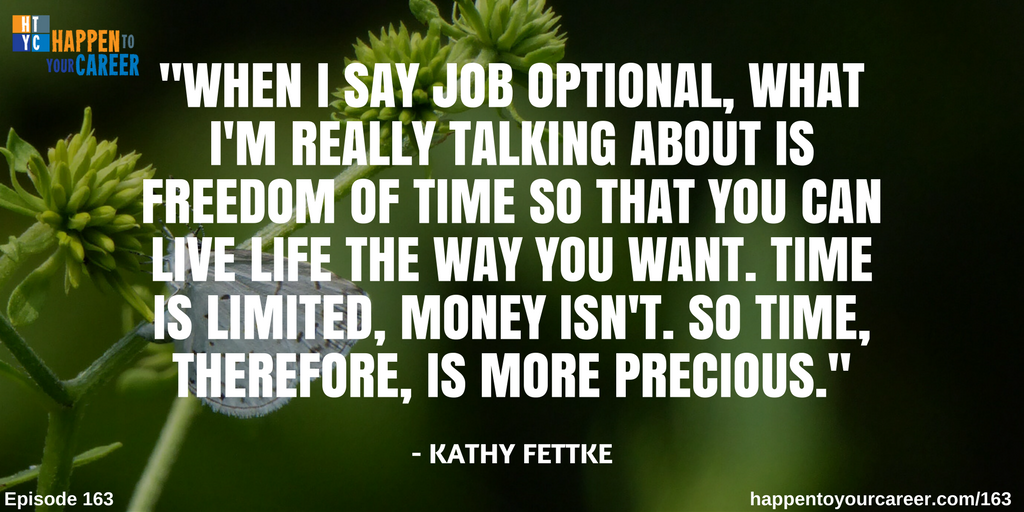 RELEVANT LINKS AND RESOURCES
Check out Kathy's work at her website: Real Wealth Network
Follow Kathy on Facebook
Connect with Kathy on Linkedin
Follow Kathy on Twitter: @kathyfettke
GET IN TOUCH WITH US!
Email: Scott@happentoyourcareer.com
Twitter: @htycbiz and @scottabarlow
Come join us over on Facebook in our Work You Love OneStop group!
LOVE THE SHOW? SUBSCRIBE TO THE HAPPEN TO YOUR CAREER PODCAST:
LEAVE US A REVIEW AND HELP US TO REACH MORE FOLKS JUST LIKE YOU AND HELP THEM "HAPPEN" TO THEIR CAREERS!
WANT HELP FINDING THE WORK THAT FITS YOU?
If the thought of creating passive income has been on your mind but you aren't quite sure what you want to target, check out our FREE 8-day course to "Figure Out What Fits" to make you "job-optional"!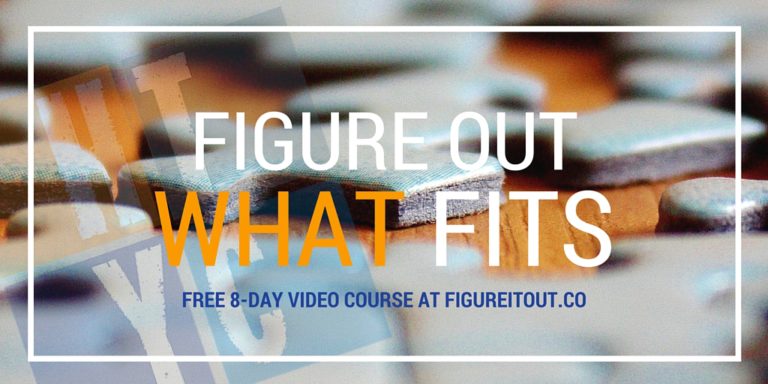 For helping finding YOUR signature strengths, enroll in our FREE 8-day video course at figureitout.co!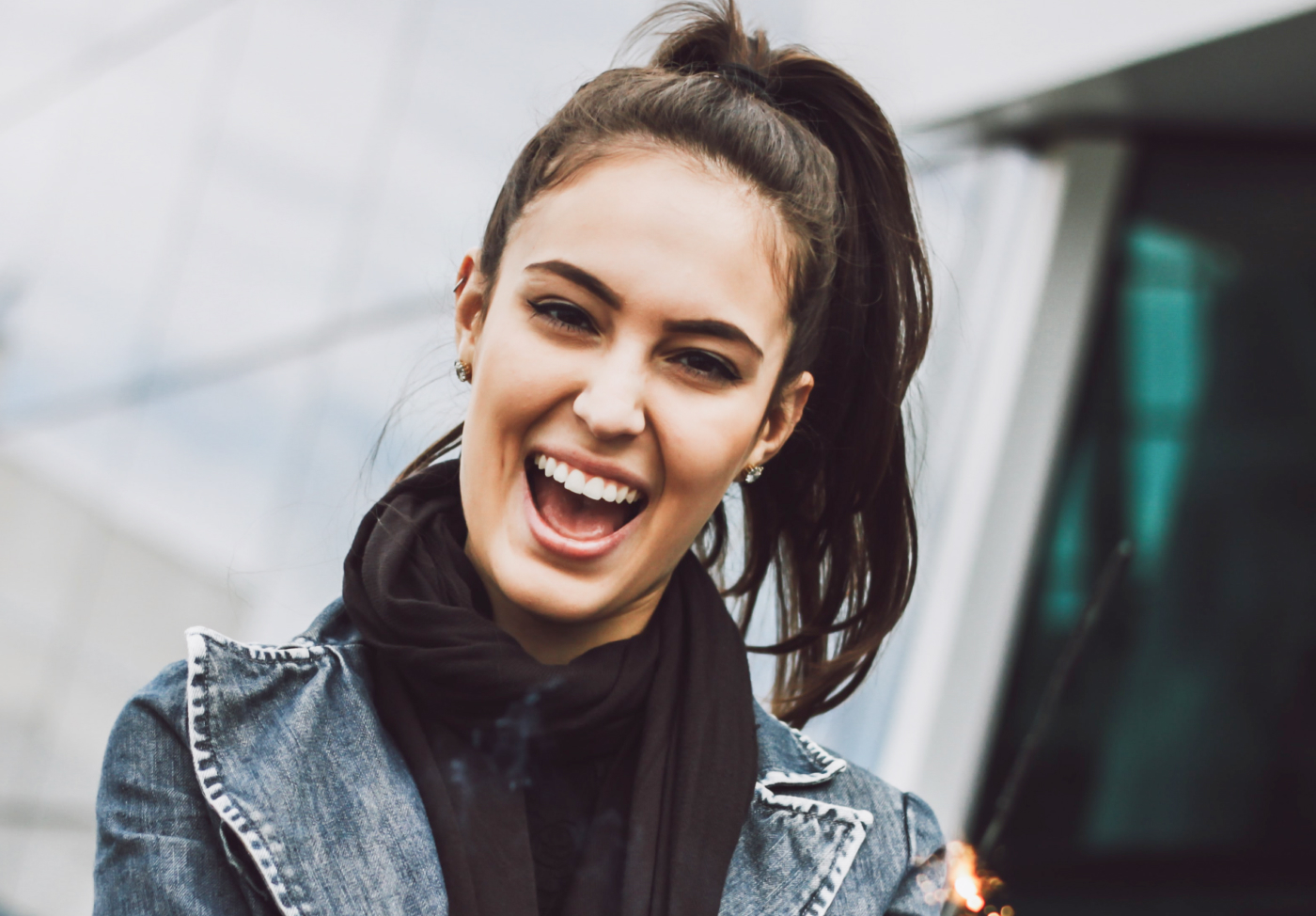 Ready for Career Happiness?
What Career Fits You?
Finally figure out what you should be doing for work
Join our 8-day "Mini-Course" to figure it out. It's free!