–
Project: Success is a book about you, that helps you get from where you are…to where you want to be in your career and your life.
Where ever you want to go, Projects can take you there!
↓ Watch the video to find out if Project:Success is right for you ↓
Have you ever uttered any of these phrases? 
What if we told you that they were all lies??
"I'm not where I thought I'd be at this point in my life.  I thought I'd be farther along.  I thought I'd have a better job, a nicer house.  I'd be respected in my field…and now I'm not working in the field I thought I would be!"
"I'm just too busy to chase my dreams…there's no way that I could ever start doing what I really want to do, I have too many responsibilities, too many bills."
"Even if I knew where to start, I couldn't possibly chase after my dreams–it wouldn't be responsible!  My spouse and children are counting on me!  It's just not possible to do what I love to do–no one ever really gets to do what they love doing."
"My life's pretty good.  I should just be grateful for all that I have!  At least I have a job! It's selfish and foolish to think that I could ever actually achieve those dreams I had when I was younger…"
Say goodbye to regrets and hello to a life of excitement, joy and fulfillment!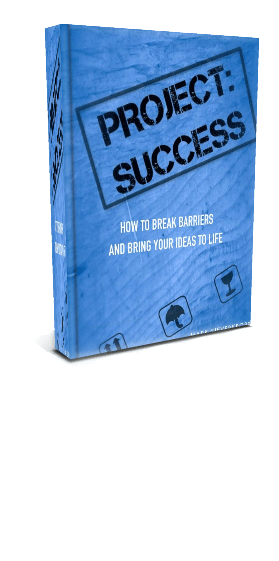 DISCOVER THE PROCESS USED BY EVERY MAJOR CORPORATION. Every major company has project management teams.  These teams use the universal principles found in Project:Success to grow sales, create inovative products and fulfill their missions.
STEP-BY-STEP ROADMAP STRAIGHT TO YOUR GOALS.  Start at the idea generation stage, work through the nuts and bolts of planning and executing your plan and arrive at your dreams and goals.
FREE YOURSELF FROM THE GUILT AND FRUSTRATION OF QUITTING. By adjusting your mindset as taught in Project: Success you can eliminate the guilt and frustration that is associated with starting something and then quitting 6 months later.
PROVEN TECHNIQUES TO MOVE YOUR IDEAS FROM DREAMS TO REALITY.  Implement the strategies and techniques found in Project: Success  and you will stop chasing your dreams and begin catching them!
Project: Success is not just a Kindle book!
Purchase Project: Success now and get these FREE bonuses, valued at over $50!!
Project: Success Audio Book (Value: $7.99)– Listen in the time you have available

PDF version of Project: Success (Value: $13.95)– View anywhere on any device

"12 Steps to a Killer Resume" – by Tom Dixon of Monday is Good

Exclusive eBook by Matt McWilliams (Value: $9.95)– Jay Z on Business and 9 other essays for your career!

Bonus worksheets and videos Everything you need to move toward your dreams! (Value: $19.95)

Subscription to the weekly HTYC Newsletter– More support and tools to pursue your dreams!
Remember to get your bonuses you will need access to a web browser on your device or simply type the bonus link into a computer after purchasing enter your email and away you go!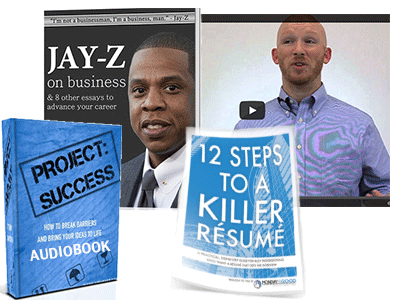 Questions you might be asking yourself
Is your book worth $13.95? No.  It's worth way more than that.  What are your dreams worth? What is a plan to re-ignite your passions worth? Certainly worth more than a trip to MacDonalds! (that's not even counting all the free bonuses)
Why should I believe you can help me achieve my dreams? 18 months ago I was completely and absolutely miserable in my life.  I was working too much and hating every minute of it.  Utilizing what I share in this book I was able to leave that horrible situation and take steps to achieve my dreams.  I'm now solidly on that path and loving every minute of it!
What's in it for you if I buy your book? Obviously a little bit of money.  Money that will be partly used to invest in and expand the mission of Happen To Your Career to give others the inspiration, tools and roadmaps to move towards work that they love.  The other part will go towards the "spoil my wife" fund (hey, just being honest!).  But even more than that, the satisfaction that maybe I can help you draw nearer to living the life that you wish you were living!
What the Experts Are Saying.
Don't just take it from us, let the people who know something about Success do the talking!
Get it now and Start your Project!
About the Author: Mark Sieverkropp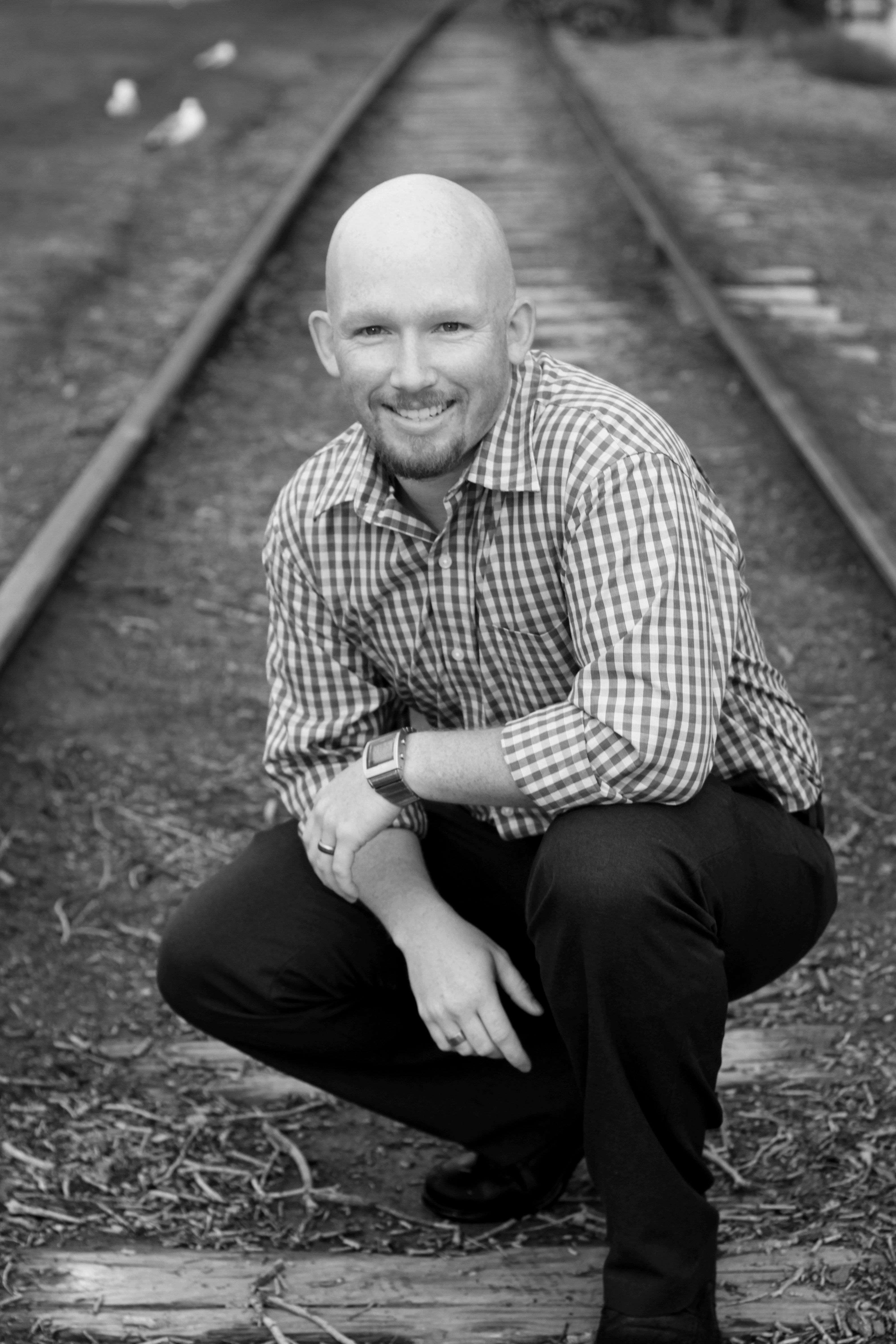 Mark Sieverkropp is an entrepreneur, blogger, trainer, consultant, husband and father.  He has a love of learning and sharing what he learns with others.  He is happiest when he is teaching, consulting or connecting people.  Mark has an ability to take large concepts and bring them down to the ground level, analyze them and put together a plan of action to progress and move forward.  He specializes in analyzing a situation and asking the right questions to help others to come to their own conclusions.
Mark's role on the HTYC team is the Director of Happen-ings.  He is an advisor to Scott, responsible for content creation, marketing, promotion, mission and vision development and strategic planning.  Together with the other members of the HTYC team, he is committed to providing the resources, tools and direction for people looking to transition into work that they love.
He also does a little podcasting here and there co-hosting the shows "Happen to Your Career" and "The 24 Podcast"
Mark Sieverkropp's work has been featured on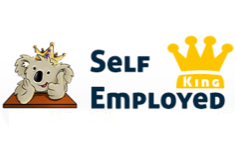 Purchase Project: Success NOW
We have the best product around. Don't miss out on this great opportunity!
Project: Success helps you reconnect with your dreams.
Reconnect with your passions and dreams and learn the questions to ask yourself to narrow down what you really want to be doing.
Learn to recognize, confront and overcome the mental roadblocks that we all face when chasing our dreams and goals.
Take control of your personal development and leverage your experiences to get promotions, secure a new job and transition into work the work you were born to do.