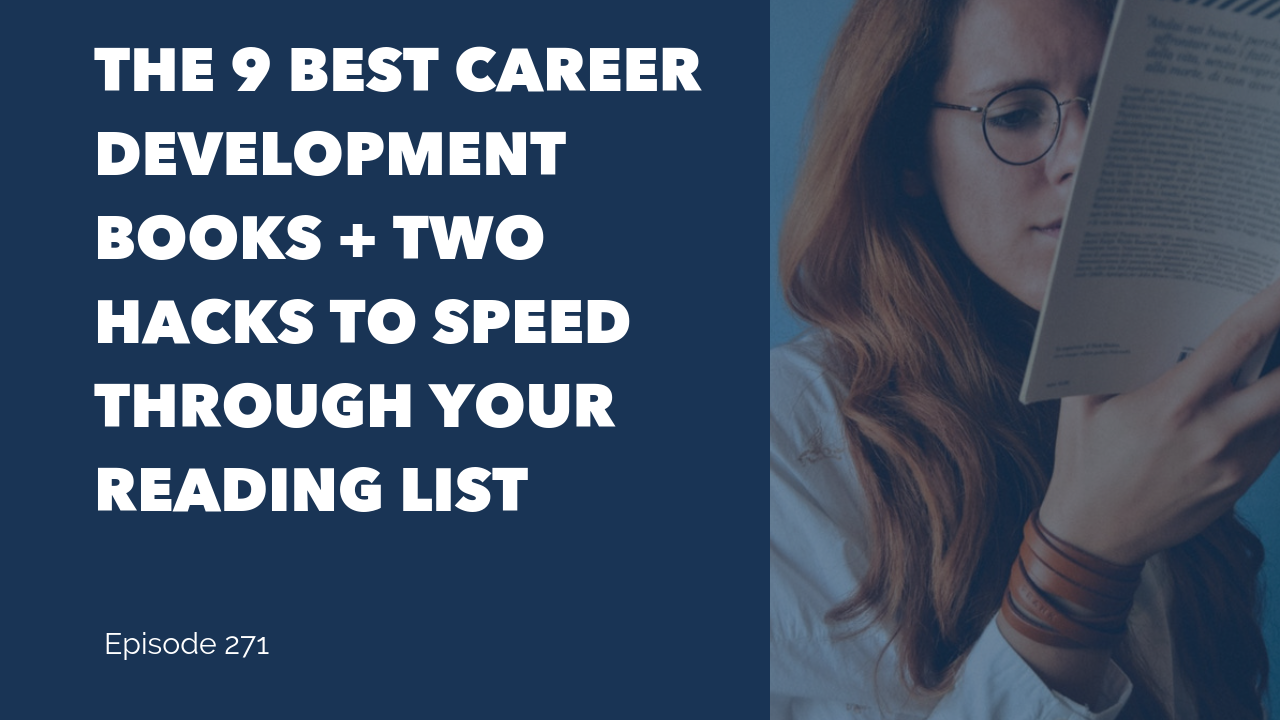 "Donde esta la biblioteca?"
When's the last time you took a trip to the library? Many of us tore through books as children, but as jobs and obligations came with adulthood, we began abandoning this pastime. Besides the busyness we build around ourselves, today's world of mindlessly watching Hulu and Netflix often pushes reading lists to the backburner.
If you're looking for a new career, it's time to reverse any non-reading trends in your life. There are many career development books that can expedite your career change process. Instead of sending you out to read every career advice book ever written, I want to tell you about the top 9 career development books available right now.
Why Should I Read Career Development Books?
https://giphy.com/gifs/reactiongifs-2vA33ikUb0Qz6
My team and I often chat about full immersion. This strategy involves surrounding yourself with reminders, motivators, a support group—basically anything that keeps you feeling challenged and championed as you move toward your goal.
In the past, we've shown you how full immersion helped Linnea jump four titles at once and how it helped me pay off $138,000 worth of debt. Following a full immersion strategy that incorporates books on career change can help you achieve your own success more quickly, too. The best career development books will not only provide practical tips and perspective, but they will also keep you motivated and focused on advancement toward your goal.
What Makes a Good Career Development Book?
As you shop on Amazon.com, walk into brick-and-mortar bookstores, and visit audible.com for the best books for your career change, you will probably wonder how to identify the good career books from the bad.
My best piece of advice? Get recommendations. Some career development books are very straightforward with things you can implement immediately on your resume, LinkedIn, or employer communication. Others share higher level networking tips and psychological tricks for deepening relationships quickly and genuinely. Some may provide practical advice for things indirectly connected to your career search like learning how to market yourself, how to better manage your money, or how to accomplish big dreams. And still, other career development books may simply be memoirs with keys to success that you can copycat.
The 9 Best Career Development Books Available Now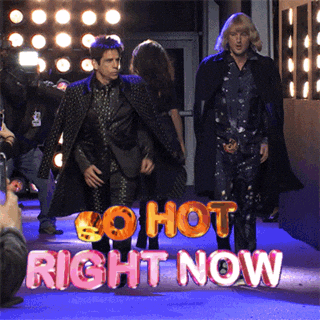 Recently, HTYC career coach Kelly and I chatted about our personal favorites on the career bookshelf. We made a list of our top 9 career development books. Keep reading for the list and summaries, or click play on the podcast player below to hear our conversation.
1. Becoming
Author: Michelle Obama
Why You'll Love It: Michelle's book is equal parts career guide, parent guide, and how to be a good human guide. She's shared her life story with candor and hope, and along the way you learn networking tips through osmosis. Many of the actions Michelle takes as she pivots in her career mimic the tips we give clients.
2. Weird in a World That's Not: A Career Guide for Misfits, F*ckups, and Failures
Author: Jennifer Romolini
Why You'll Love It: Although many career development books lean either the dry, bulleted advice route or toward a compelling story that's missing actionable steps, Romolini has crafted a book that combines the two. She leaves out the bizspeak buzzwords and instead tells her story in an empathetic and no-nonsense way. Her warmth and humor shine alongside her admissions to big mistakes and celebrations of big successes. Ultimately, she gives you permission to be a human who makes mistakes, has feelings, and learns a lot on the way to career happiness. To quote the back cover, "Weird in a World That's Not will help you tap into your inner tenacity and find your path, no matter how offbeat you are."
3. The New Rules of Work: The Modern Playbook for Navigating Your Career
Author: Alexandra Cavoulacos and Kathryn Minshew
Why You'll Love It: Written by the President and CEO of The Muse, The New Rules of Work provides tips for the entire course of a career, from identifying your path, to using tactics to receiving and negotiating the job offer, to learning how to navigate the everyday work environment and advancing up the ladder. What the book lacks in depth it makes up for in breadth of career conversations. The content includes great practical pieces like helpful graphs and email samples. (Kathryn was on our podcast last year. You can listen to that episode here.)
Author: Emilie Wapnick
Why You'll Love It: Emilie discusses the concept of the multipotentialite, a situation we find many of our clients in. Wondering what a multipotentialite is? To quote Emilie, "Having a lot of different interests, projects and curiosities doesn't make you a "jack-of-all-trades, master of none." Your endless curiosity doesn't mean you are broken or flaky. What you are is a multipotentialite: someone with many interests and creative pursuits. And that is actually your biggest strength." This book gives you permission to do what you want, even if it's 5 different things taking place at the same time. (You can listen to our interview with Emilie here.)
5. Drive
Author: Daniel Pink
Why You'll Love It: Drive restructures the way we think about motivation and purpose, including the levers that impact those ideas. Daniel presents scientific research to help you understand your own personal motivations better in a way that leads to increased success in your career and life. (Listen to Daniel on the HTYC podcast by clicking here.)
Author: Dave Ramsey
Why You'll Love It: Although this isn't your typical career development book, money management is essential for every person, no matter their job situation. Dave shows you how to make your money work for you, which in turn, provides you with better opportunities. His plan helps you eliminate debt and worries. When this happens, you'll find renewed energy for life and work. We all know we should create savings, but Dave actually teaches you how to successfully do that.
7. Purple Cow
Author: Seth Godin
Why You'll Love It: This nontraditional career advice book forces you to look at the world through a very different lens. While its purpose seems to be about marketing, you could go in and replace every marketing word with career, and the concepts still play out perfectly. When you read Purple Cow, you'll learn how to make yourself stand out in a sea of plain vanilla.
8. Grit: The Power of Passion and Perseverance
Author: Angela Duckworth
Why You'll Love It: Angela says success isn't about being the most naturally talented or most intellectual person in the room. No, it's about something much more tangible and available to all of us—it's grit. She removes the fear that you'll never be good enough for what you want and instead helps you understand how to accomplish your wildest goals.
Author: Daniel Gilbert
Why You'll Love It: Daniel's dry, witty humor turns his research findings from graphs and charts into an easy and insightful read on the psychology of happiness. Focused primarily on humans' inability to accurately predict tomorrow, you'll close the book with a greater grasp on your own desires and happiness.
Two Hacks to Read All the Best Career Development Books in a Short Amount of Time
Now that you have the top career books to add to this year's reading list, you may be wondering how you'll ever make it through them all. Allow me the pleasure of introducing you to two hacks to help you speed through your list and still get maximum value out of the content.
Start listening to audiobooks on Audible.
Put away the idea that you have to be curled up on the couch on a rainy weekend in order to turn a few pages of a book. Instead, let the author read their own words to you while you work out, drive to work, or stand in line at a coffee shop. You can even adjust the speed the book is being read from a normal pace to a chipmunk-sounding speed read.
Spend money on your books.
I know, I know. That's not popular advice. Most people are searching for freebies in every direction, but if you really want to value your books, you need to have skin in the game. Your investment equals accountability. Trust me, you'll barrel through way more books that you pay for than those that are given to you.
To hear the audiobook version of this blog post (AKA the accompanying podcast episode), click the play button below.