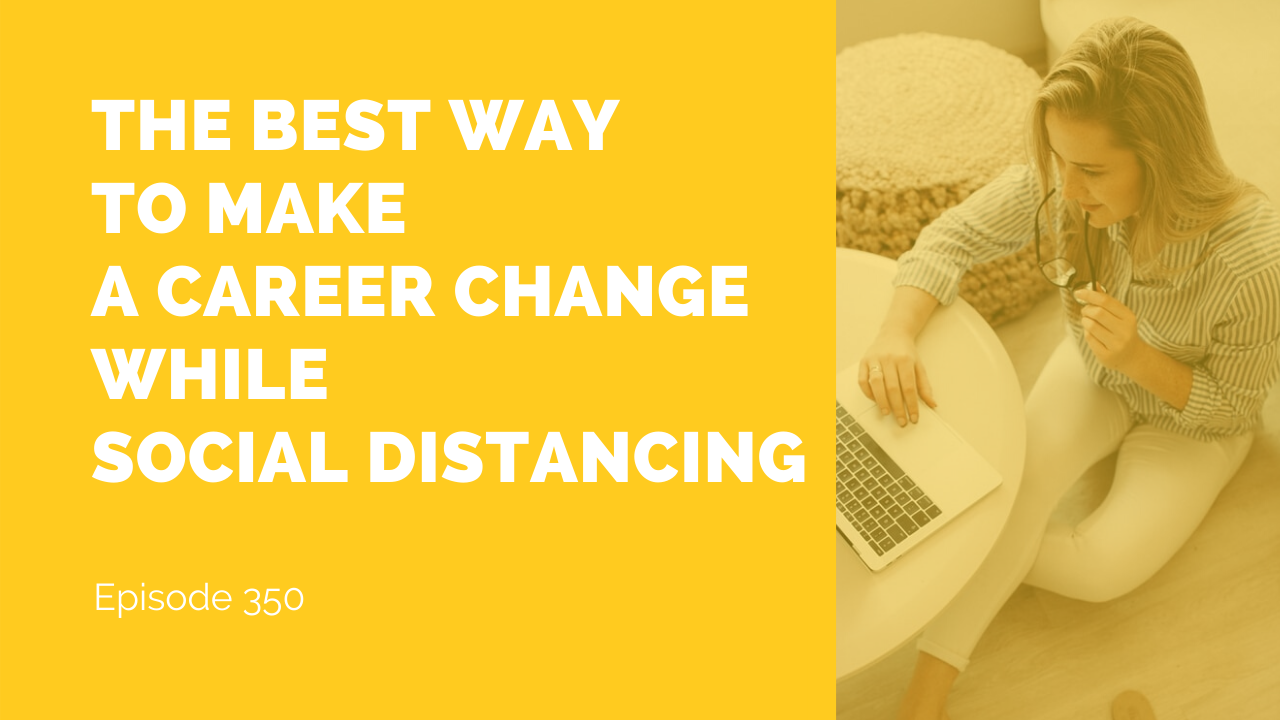 Social Distancing Doesn't have to stop you from making your career change
Quarantine shouldn't hold your job search back.
Today, we talk abou how to build digital relationships EVEN while sitting at home.
We also address:
How to test drive your new career while social distancing

Why you can no longer career change the same old way

How to find hiring managers during social distancing, shut-downs and working from home
Want to get a free cup of coffee on us (HTYC was built on lots of coffee and early morning)? Leave a review in Apple Podcasts (or your podcast player of choice) and email a screenshot of your review to scott@happentoyourcareer.com.
To binge-listen to more career happiness success stories, find all the podcasts at https://happentoyourcareer.com/podcast
Or to tell us more about your situation and schedule a conversation with our team go to https://happentoyourcareer.com/schedule-htyc
Want to know the very best way We Can help you?
Fill out our "Help Questions" and talk to our expert coaching team about how exactly how we can support you!
Let's do this already!