Use Your Strengths to Get Hired Podcast
Use your strengths to make a career pivot to work that makes you more happy more often
Subscribe on Apple Podcasts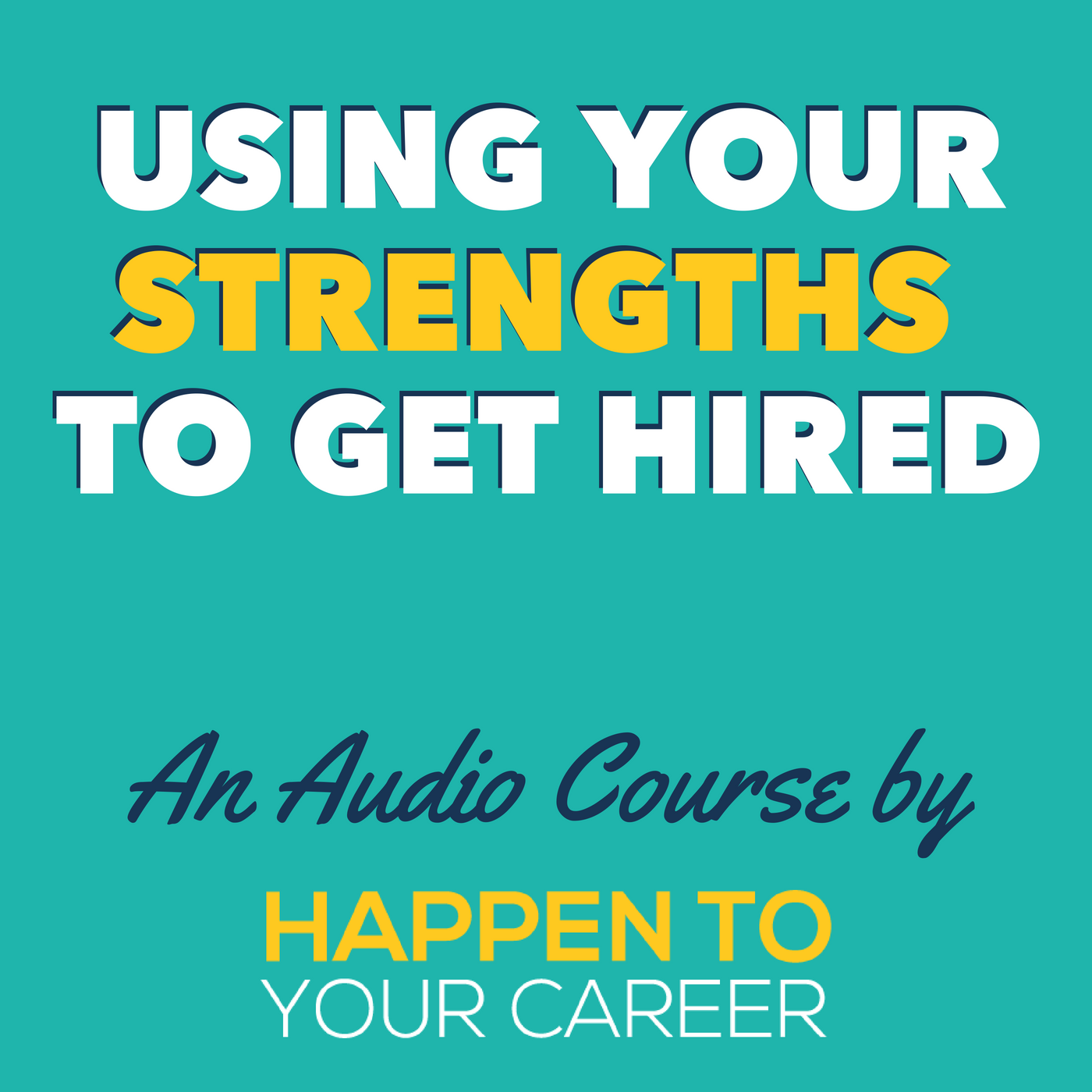 You know that what you're doing right now isn't where you want to be forever… but you're not even sure where to begin looking for something better!
Let's start with a question: Why do you care about your strengths?
Maybe you've spent time looking at job opportunities online, getting depressed at how few jobs you're qualified for, interested in, or willing to do for low pay. Or maybe you've recently had the realization that "this can't be all there is" to work.
You might have even taken every assessment, personality test and quiz out there only to find out that you're still in the same place.
You, just like many of the people we work with, found out the hard way that the knowledge that being a "relator" or "achiever" or "learner" is interesting, but you still don't have a raise, a new career, or work that makes you happy.
What you will learn
Why do we even care about strengths?

What are strengths in the first place?

How do I determine my signature strengths?

How do I use strengths in my career pivot or job search?

How do I showcase my signature strengths in interviews?