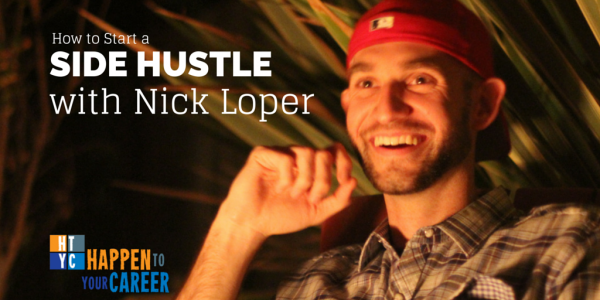 Nick Loper is what I would call an Experimentalist, He's had a couple businesses, really enjoys the hustle and is working slowly on dominating a website called Fiverr.com. With his Steven Leavitt sounding voice (you have to love Freakonomics to get this one) he is rapidly putting out amazing info into the world that helps you make your side hustle very very profitable (and fun!)
Listen to this episode to discover:
How you can try low risk entrepreneurship to make sure it's right for you
How to make money on Fiverr.com
What every person who is considering starting a business on the side needs to consider.
Want to decide what type of career or business is right for you? View the video at https://happentoyourcareer.com/onestop to learn about our FREE 8 day course that helps you figure out what you want!
Learn more about it HERE
You can connect with Nick Loper at SidehustleNation.com