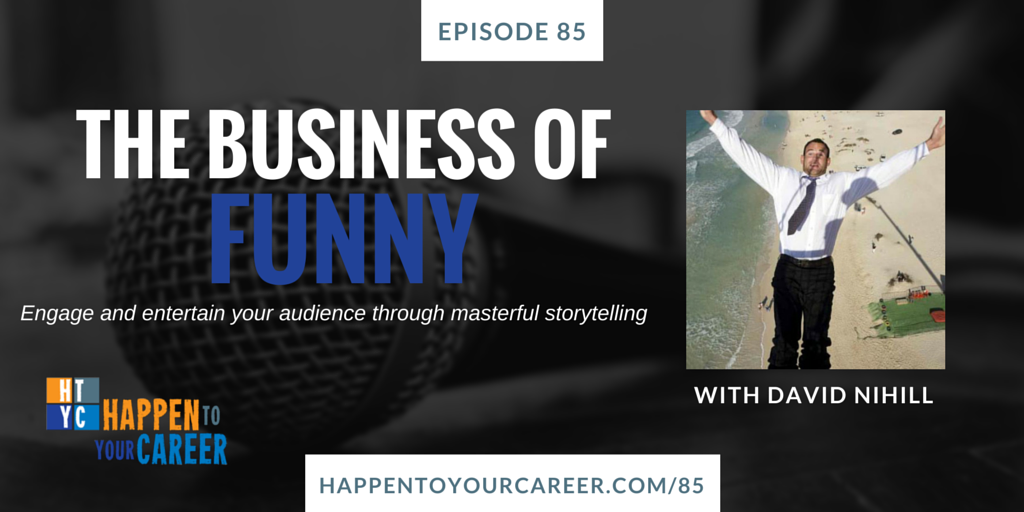 Enroll in our FREE 8-day 'Figure it Out' course to find the work that fits YOU!
About David Nihill
Public speaking is one of the top fears, if not the number one fear most people have.  In more severe cases it can cause people to avoid situations that might help them move their careers forward. Best-selling author of Do You Talk Funny? 7 Comedy Habits to Become a Better (and Funnier) Public Speaker, David Nihill wants to help us all get over this fear and become better public speakers and storytellers. He was born in Dublin (and claims no one here in the U.S. understands his accent!).  He earned a Masters in Business and began working with the Irish government to help startups.  He's been working with startups ever since, though now it's through his FunnyBizz Conference series where he uses a comedic approach to help content creators leverage the power of storytelling, comedy, and improv!
David forced himself into public speaking when he was asked to emcee a comedy fundraiser for a friend.  This was a guy, who by his own account, would turn into a "sweaty mess" and once in college, got drunk and swore like a sailor through a presentation!
He points to the "10,000 hour rule", explored in-depth in Malcolm Gladwell's Outliers as an explanation for his now mastery of the art of comedy and public speaking.  Practice is what it takes.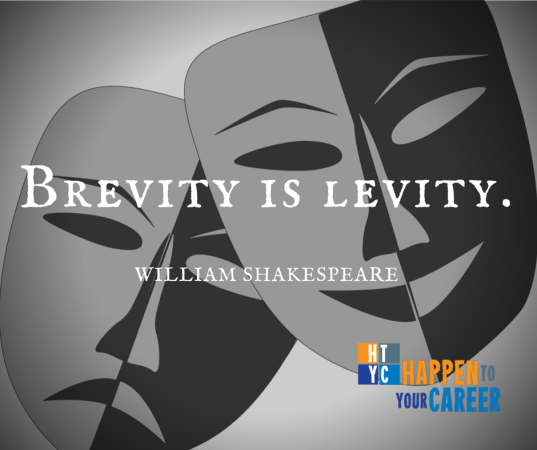 What You Will Learn:
How to structure a winning presentation.
Why ending your presentation on Q & A is NOT a good idea (though most of us still do it!) AND what to do instead!
How to avoid the pitfalls most public speakers fall into when starting out.
Strategies for pulling the best speaking material from your day-to-day life!
Relevant Links and Resources:
Get enrolled in our FREE 8-day "Figure it Out" email course here!
David's links as mentioned in the episode:
For more information on creating your own story and taking action:
Also mentioned in the episode:
Outliers by Malcolm Gladwell
Get in touch with David!
Twitter:  @FunnyBizzSF
Get in touch with us!
Email:  Scott@happentoyourcareer.com
Twitter: @htycbiz and @scottabarlow 
Love the show? 
Subscribe to the Happen to Your Career podcast:
We would LOVE it if you would consider leaving us a review!  Each review allows us to reach more folks just like you and help them "Happen" to their careers!
Come join us over on Facebook in our Work You Love OneStop group!  
Get the support, information, and encouragement you need to move to work you'll love!
Want help finding the work that fits YOU?

Click to enroll in our FREE 8-day course!