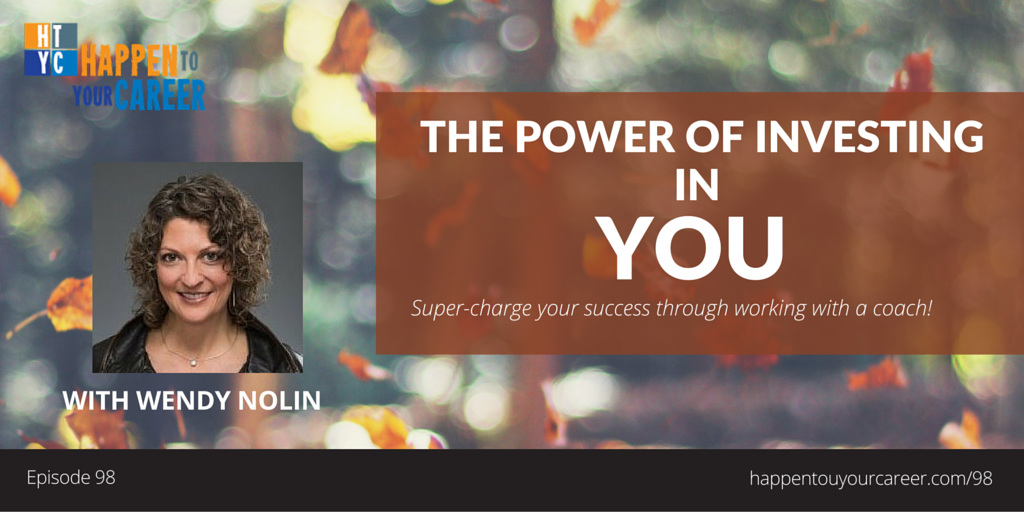 Enroll in our FREE 8-day 'Figure it Out' course to find the work that fits YOU!
About Wendy Nolin
Do you want to level up your performance in an area of your life?
Have you considered working with a coach?
If not, this interview may change your mind.
Wendy Nolin is a firm believer in the power of investing in yourself. She is a self-described "professional ass-kicker" and "agent of change" who was able to get unstuck in her own career through working with a coach and now she coaches executives and business owners, helping them to achieve their highest potential.  She's the author of the new book, Own Your Greatness:  Be, Do, and Have All That You Deserve.
Coaches are like the hand on the back of your bicycle seat when you're just starting to learn how to ride, guiding you along while you pedal and build your skills and your confidence, until you're ready to ride off on your own. Whether you want to improve your performance in some area of your life, your business, or your career, or if you just want to pick up a new skill, coaching provides a powerful and effective way of getting to your desired outcome MUCH faster.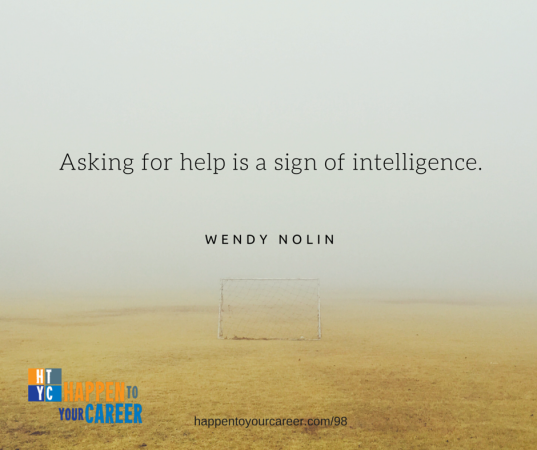 What You Will Learn
What you can do right now if you're stuck in a career that doesn't fit you or a job that you hate to begin moving toward what you should be doing.
Why asking for help is a sign of intelligence, not weakness – How you can save yourself time and stress, and move forward faster with a coach.
How YOU can get on the path to owning your greatness!
Relevant Links and Resources
Are you ready for a new career but need a little help figuring out what you want to do?  Enroll in our FREE 8-day 'Figure it Out' course!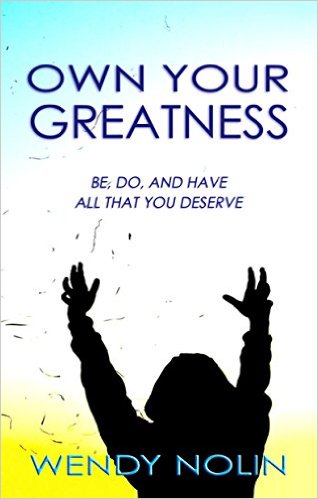 Own Your Greatness:  Be, Do, and Have All That You Deserve by Wendy Nolin
For more information on getting unstuck and finding the work that fits you:
Get in touch with Wendy!
Twitter: @WNolin
Your turn!
Do you have an area in your life where you'd like to improve your performance?  What is it?  Have you tried getting coaching in this area before?
Get in touch with us!
Email:  Scott@happentoyourcareer.com
Twitter: @htycbiz and @scottabarlow 
Love the show? 
Subscribe to the Happen to Your Career podcast:
Leave us a review and help us to reach more folks just like you and help them "Happen" to their careers!
Come join us over on Facebook in our Work You Love OneStop group! 
Get the support, information, and encouragement you need to move to work you'll love!
Want help finding the work that fits YOU?

Click to enroll in our FREE 8-day course!